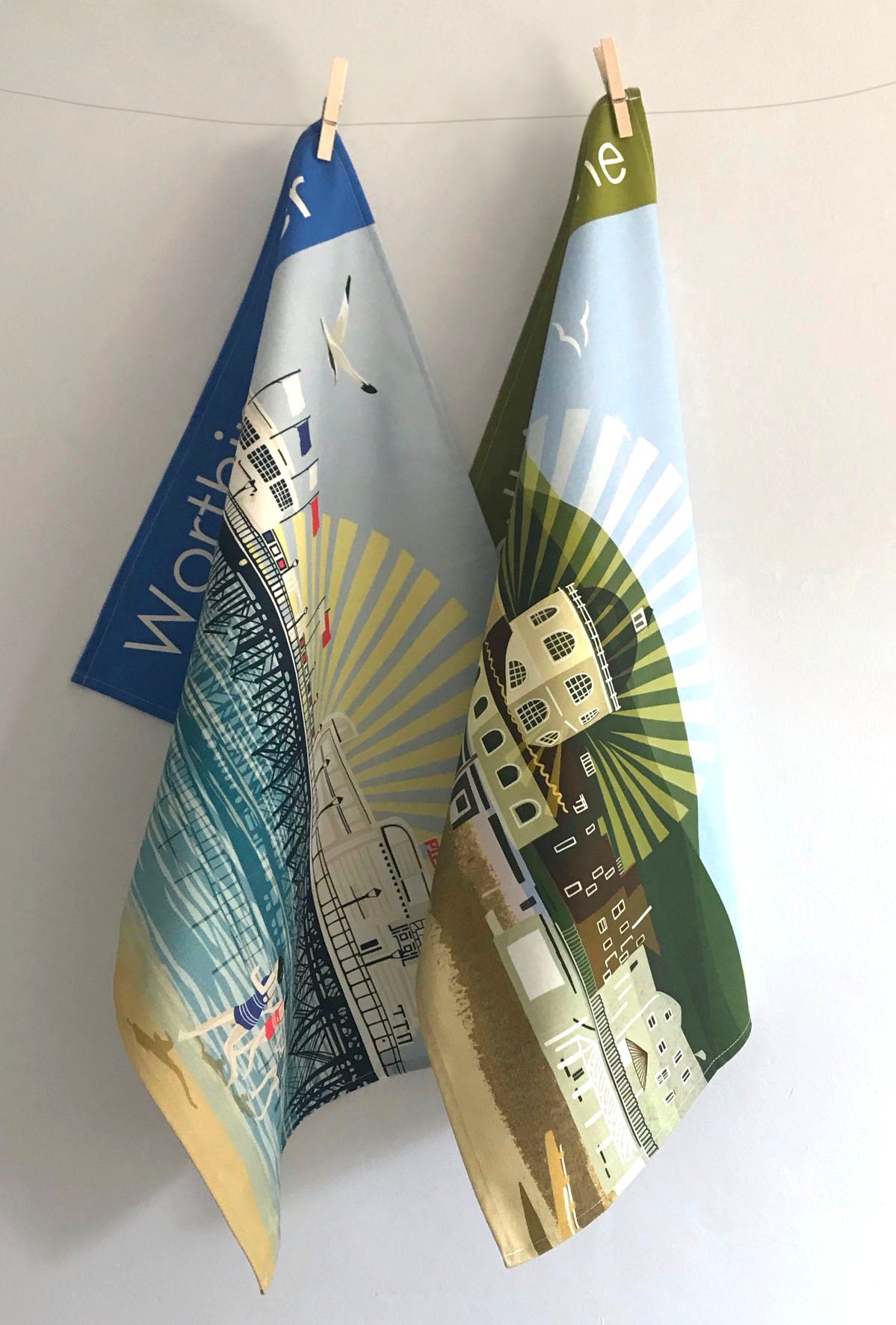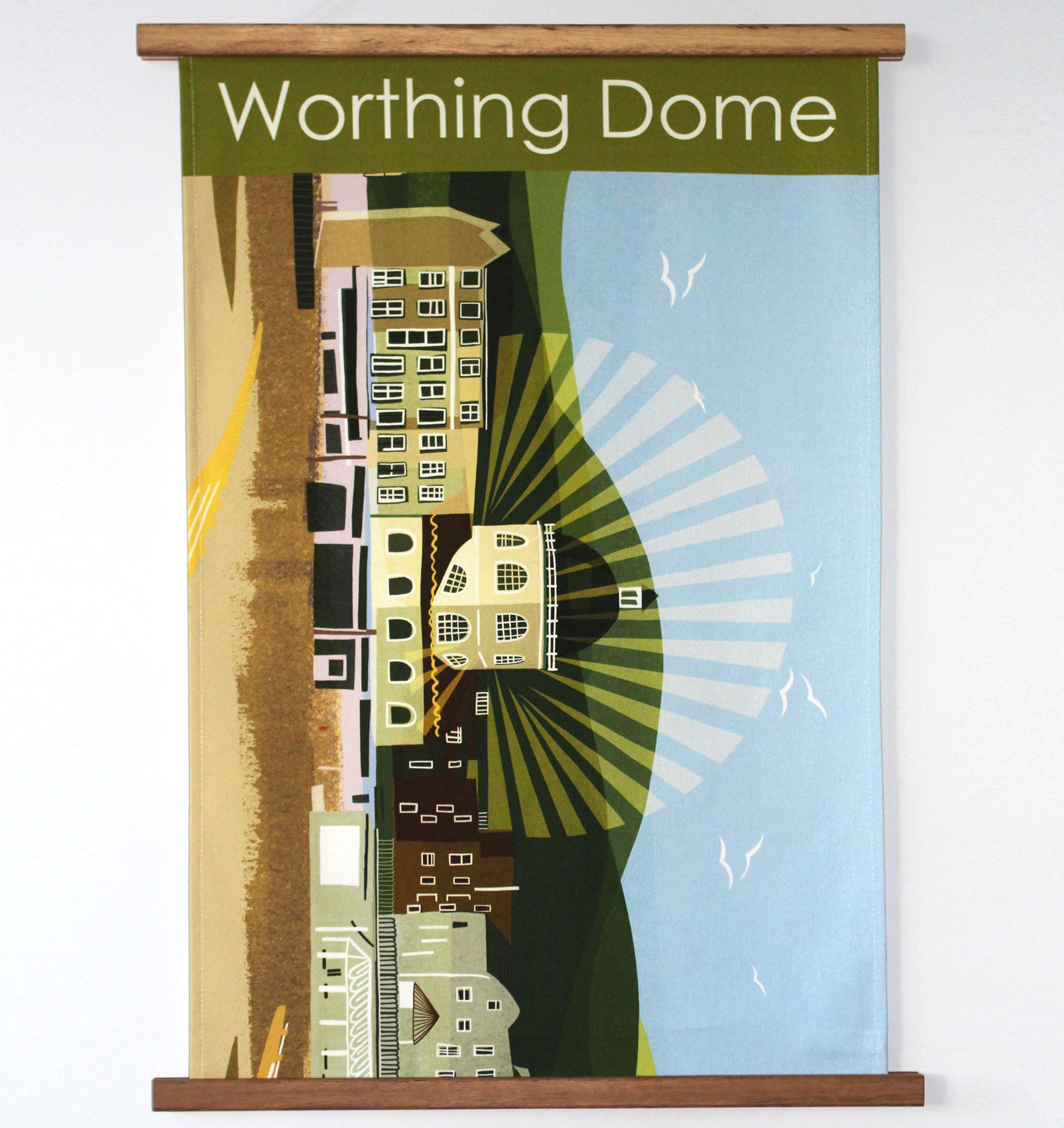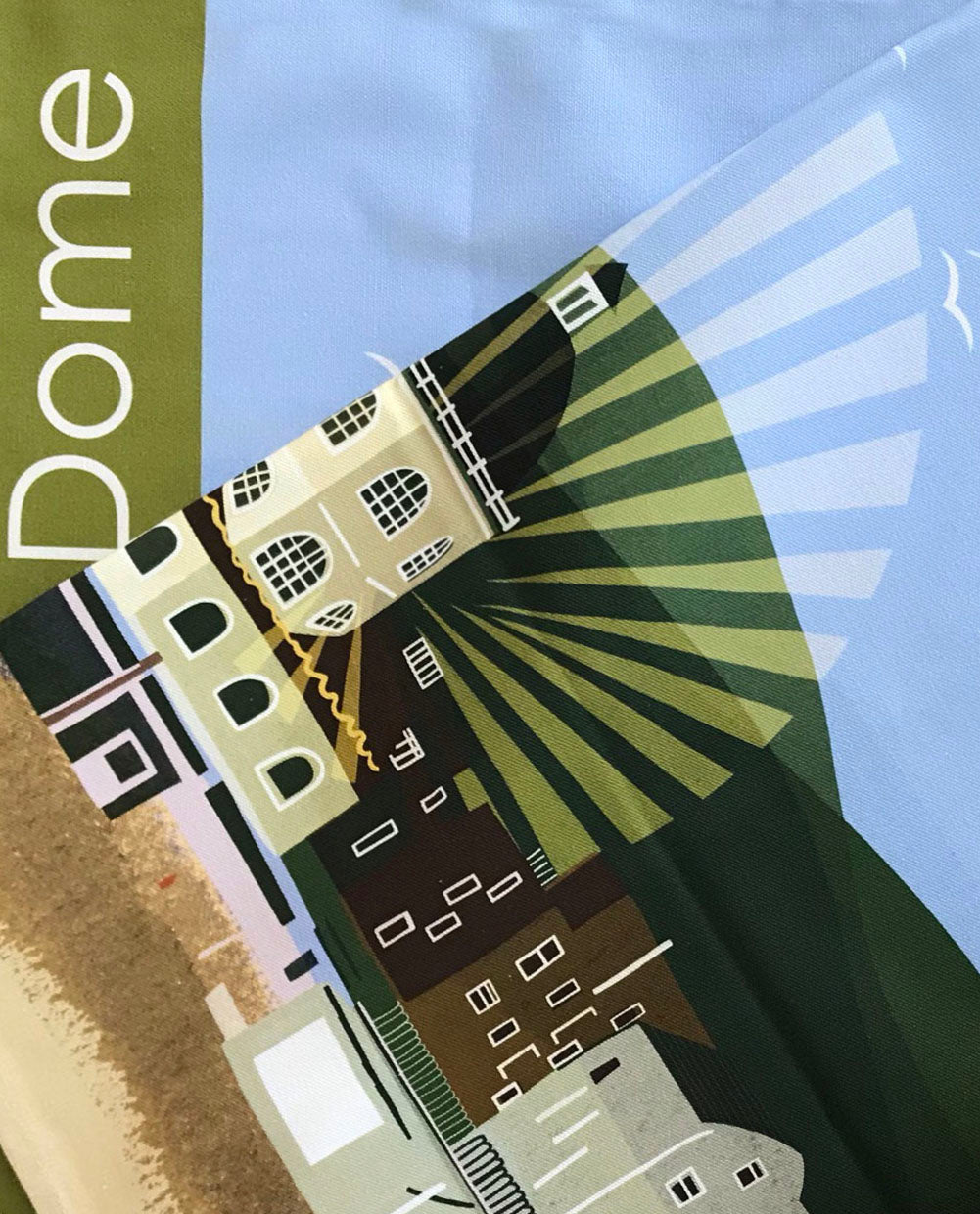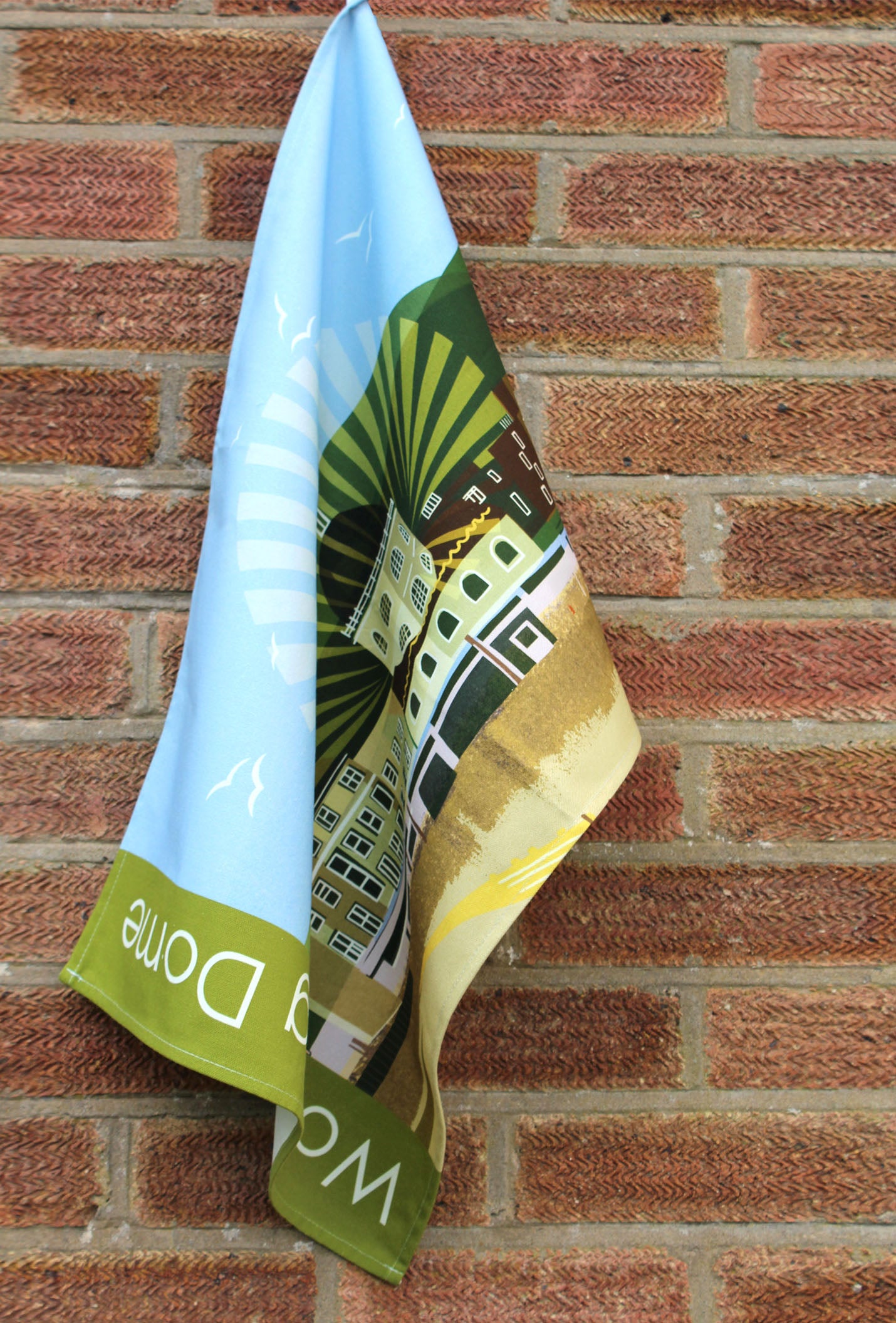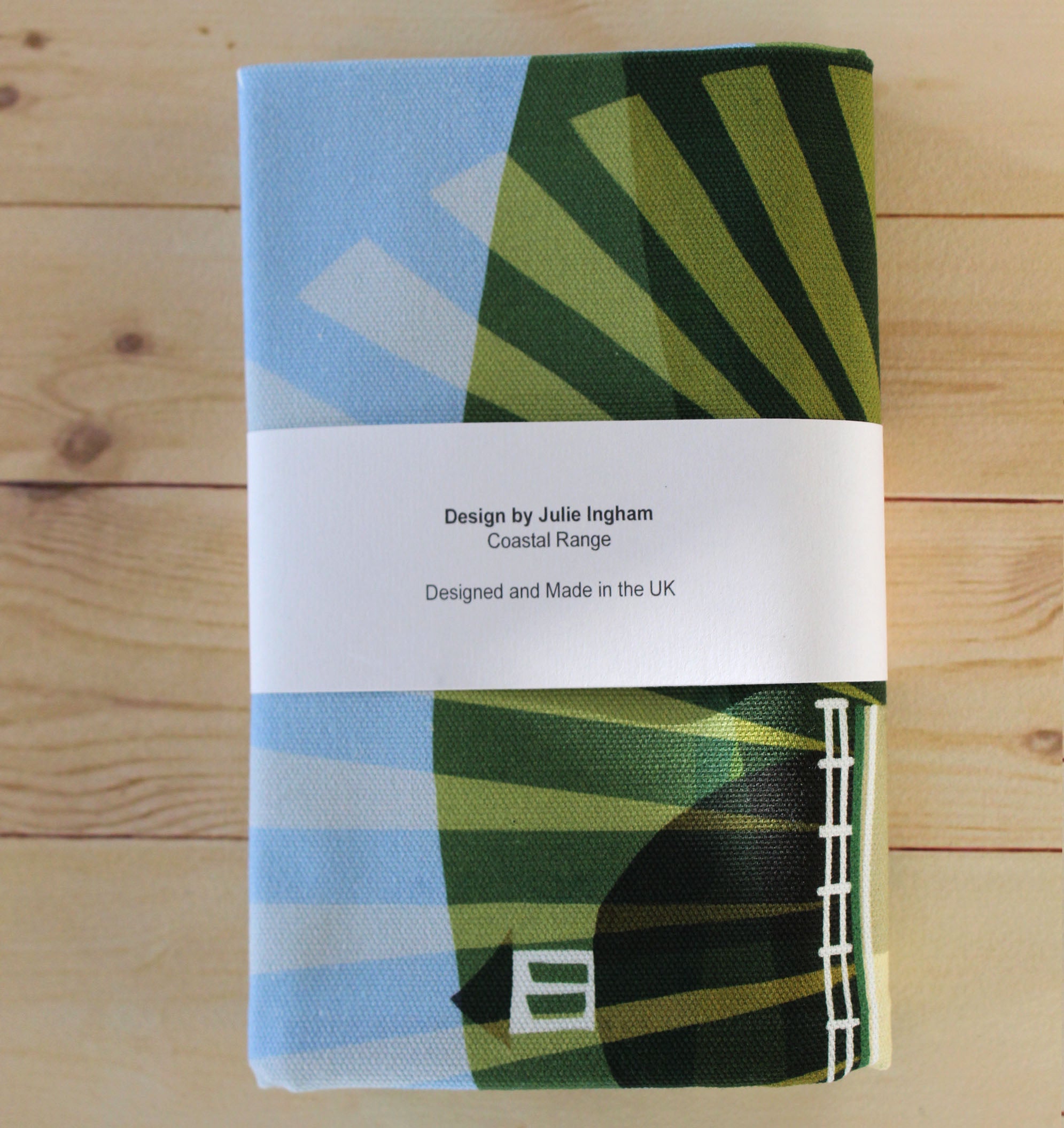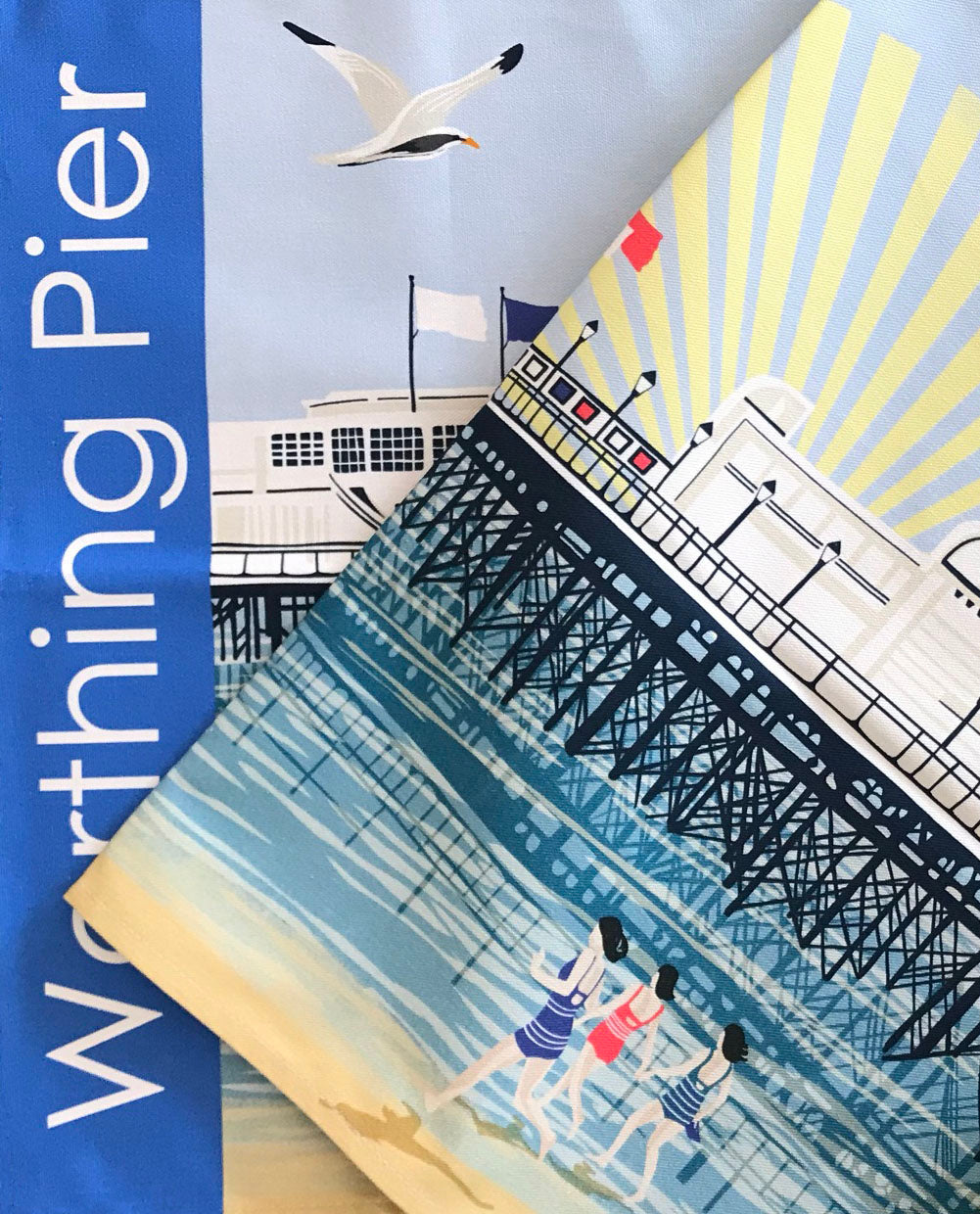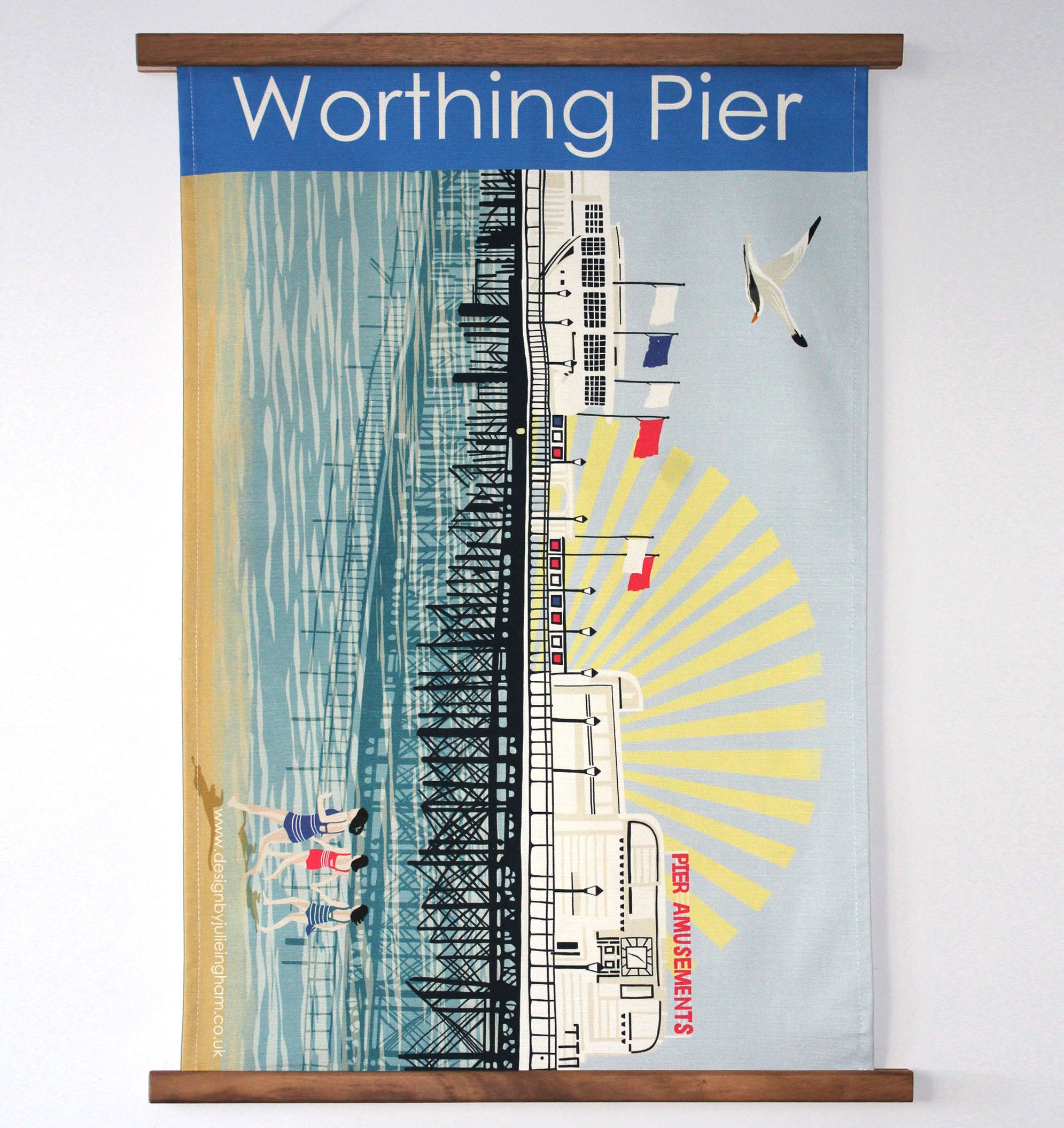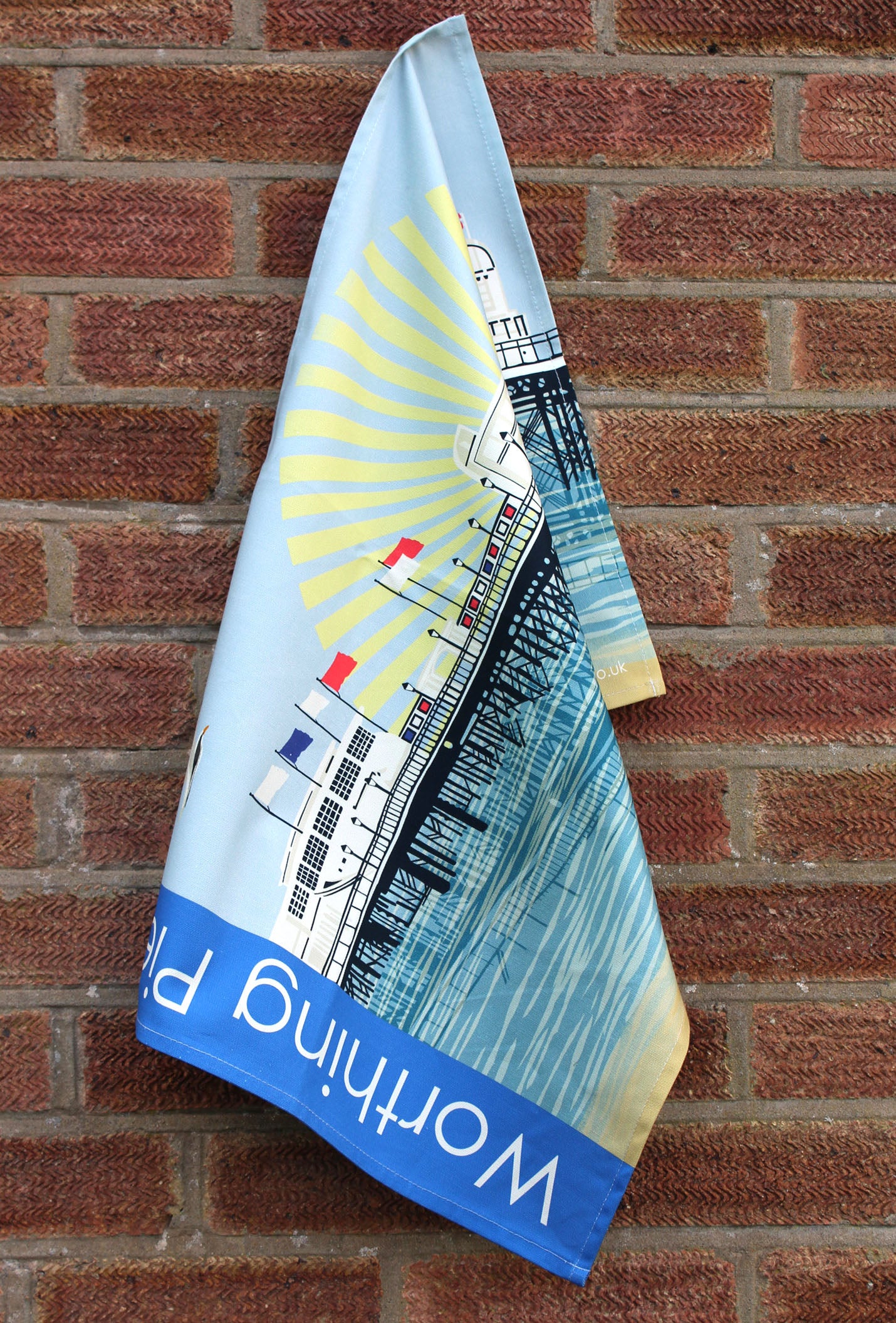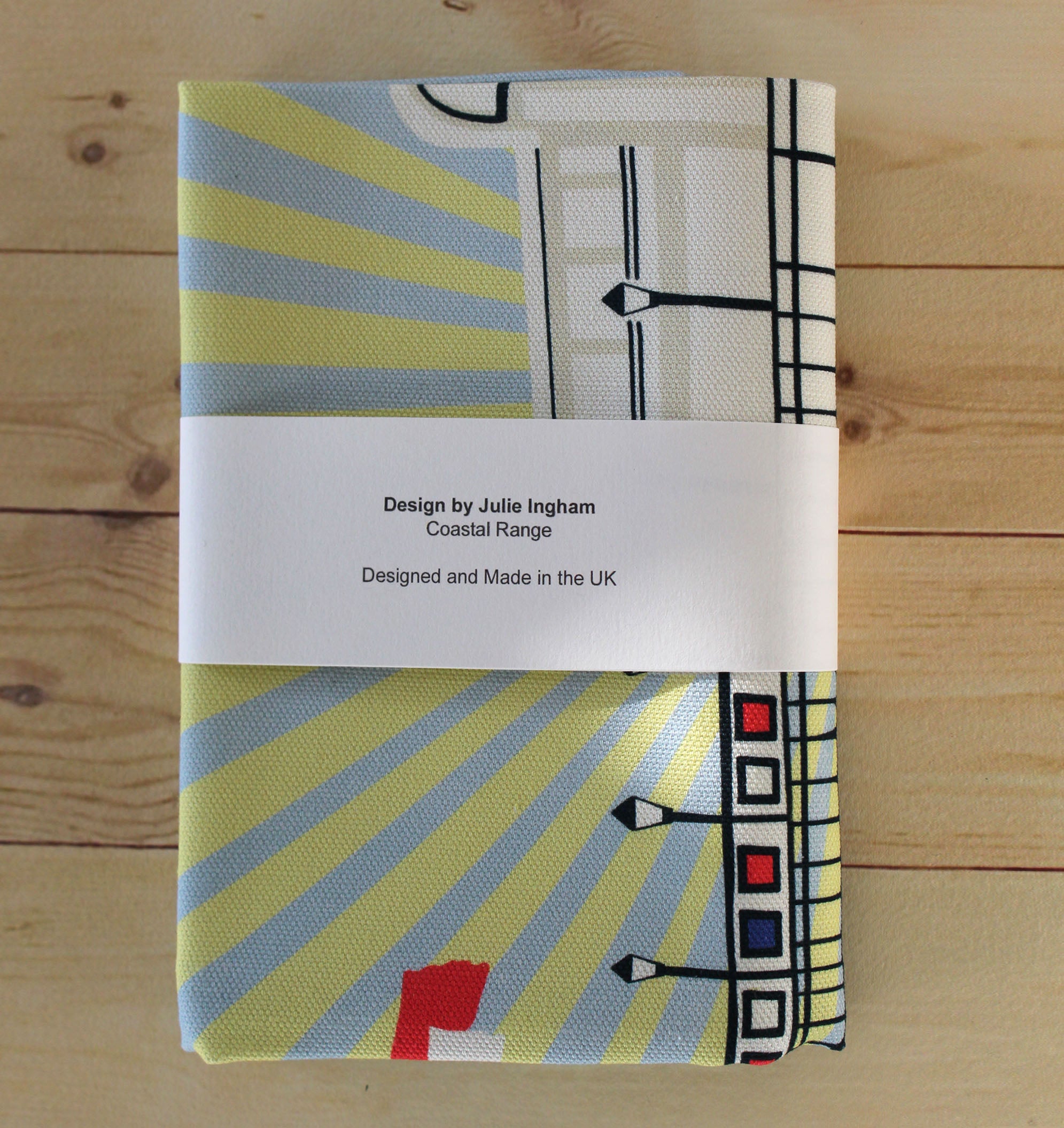 Worthing Pier and Dome Tea Towel Set
Worthing Pier and Dome tea towel set, printed on 100% bleached cotton. Finished with white cotton hanging loop.
Dimensions approx 46cm x 71cm.
Made in UK.
NB: On all solid colour areas, due to the nature of the fabric, there may be loose fibres that occasionally leave small white specs.