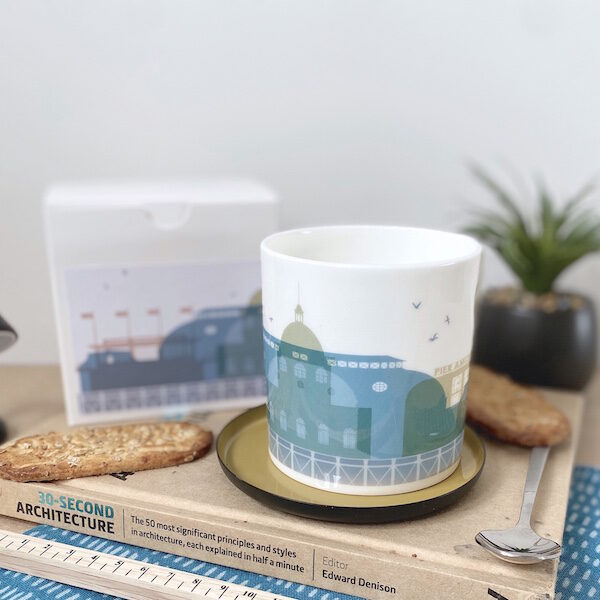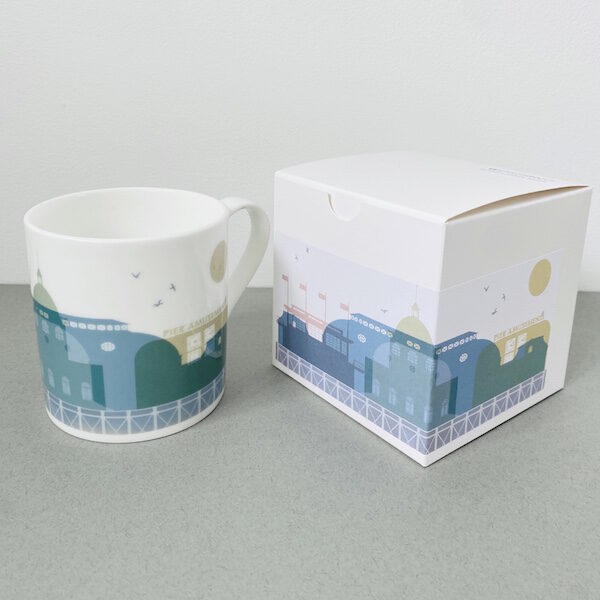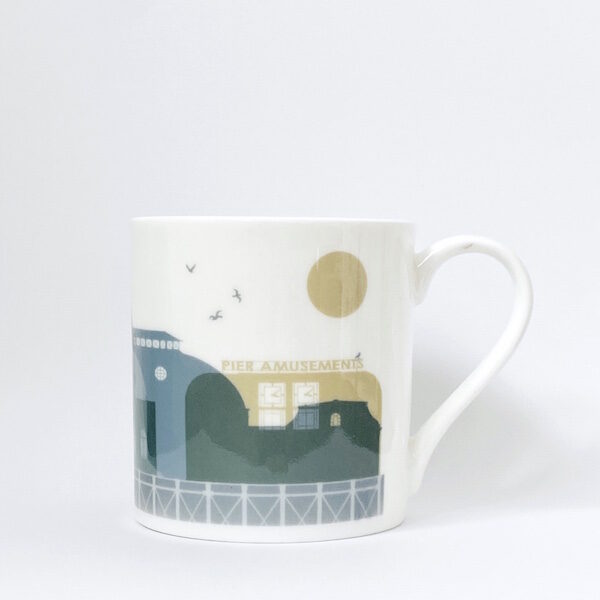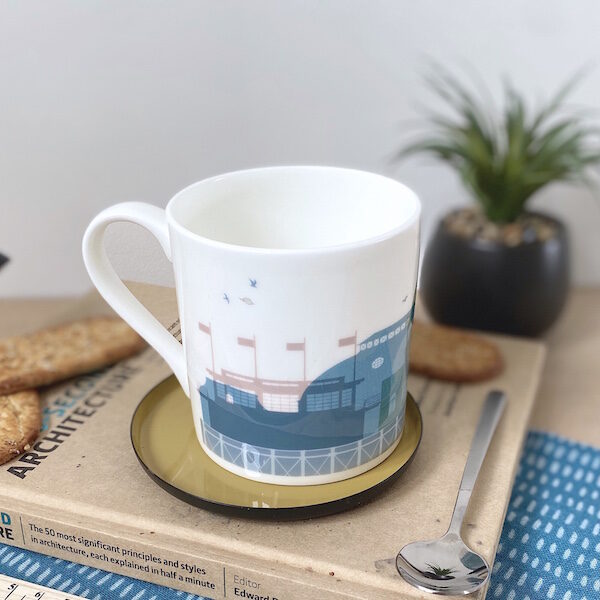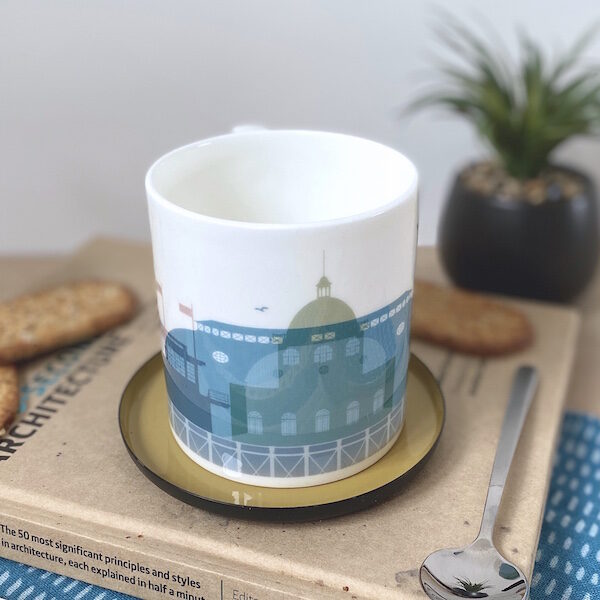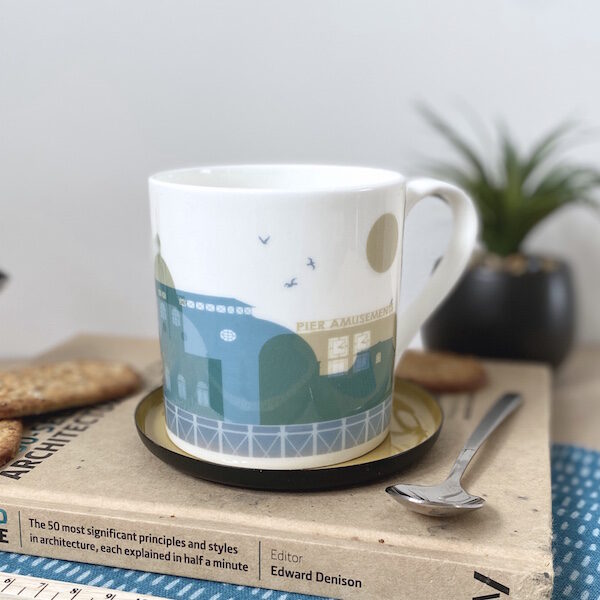 Worthing Landmarks Bone China Mug
Worthing Landmarks Bone China Mug
The Worthing Landmarks Bone China Mug is a clean and simple illustration featuring some of Worthing's most recognisable landmarks: Pier, Pier Amusements, Pier Southern Pavilion and the Dome Cinema.
This is a delightful gift for the architecture lover in your life or for someone that wants a memento of a trip to Worthing. The simplicity of the design is a contrast to every day life and is perfect for taking time out and enjoying your favourite cup of tea or coffee.
A matching Brighton version is also available.
The mug has been hand-decorated to the highest quality using traditional ceramic methods in Stoke-on-Trent in the UK. It will take up to 330ml of your preferred beverage and is 9cm high by 8.5cm diameter. It comes in a choice of no box or presented in a beautiful gift box.
The fine bone china mug is dishwasher safe. To maintain appearance wash at a lower temperature or hand wash.
– Fine bone china
– Dishwasher Safe
– Microwave Safe
– 9cm high x 8.5cm diameter
– 330ml capacity