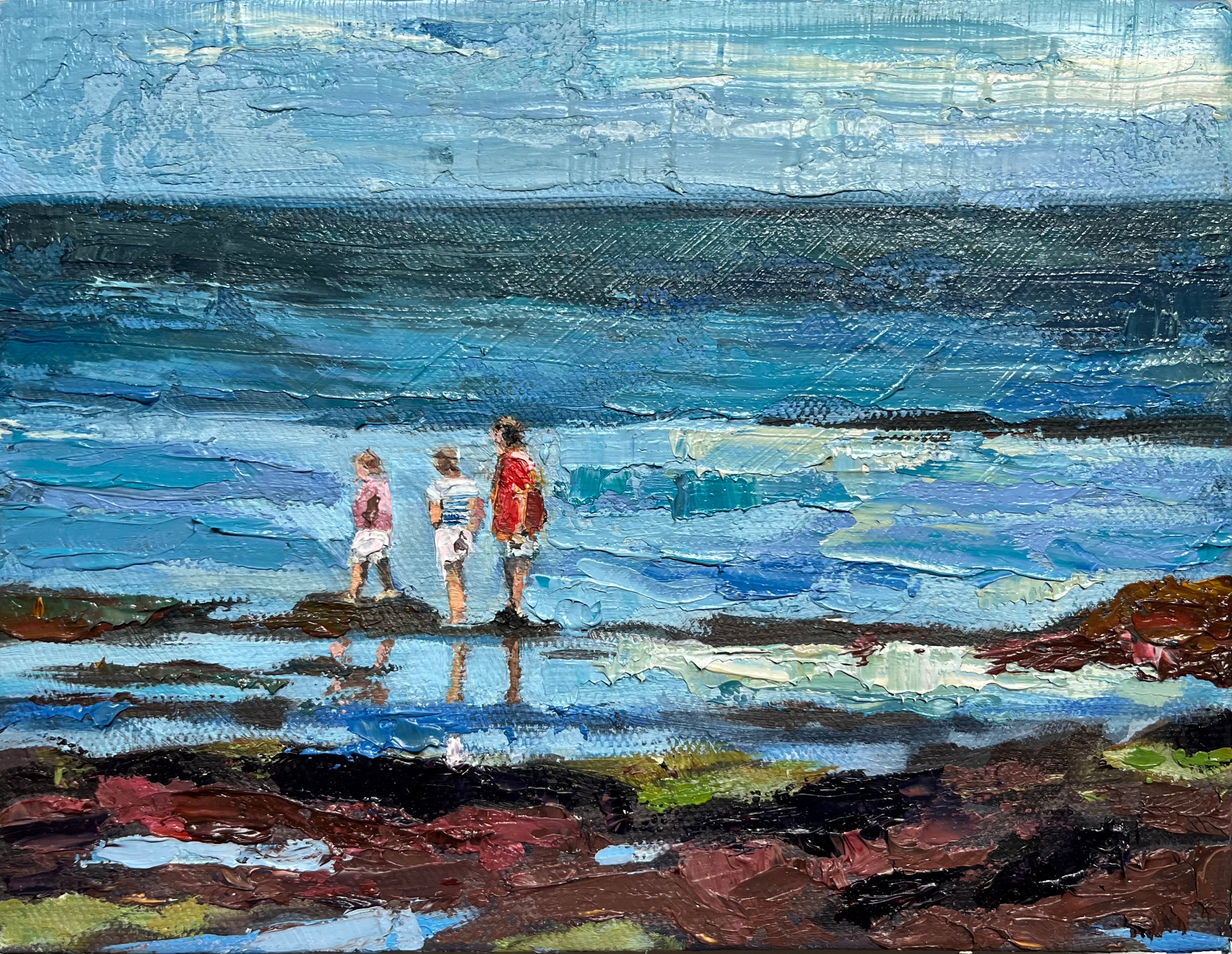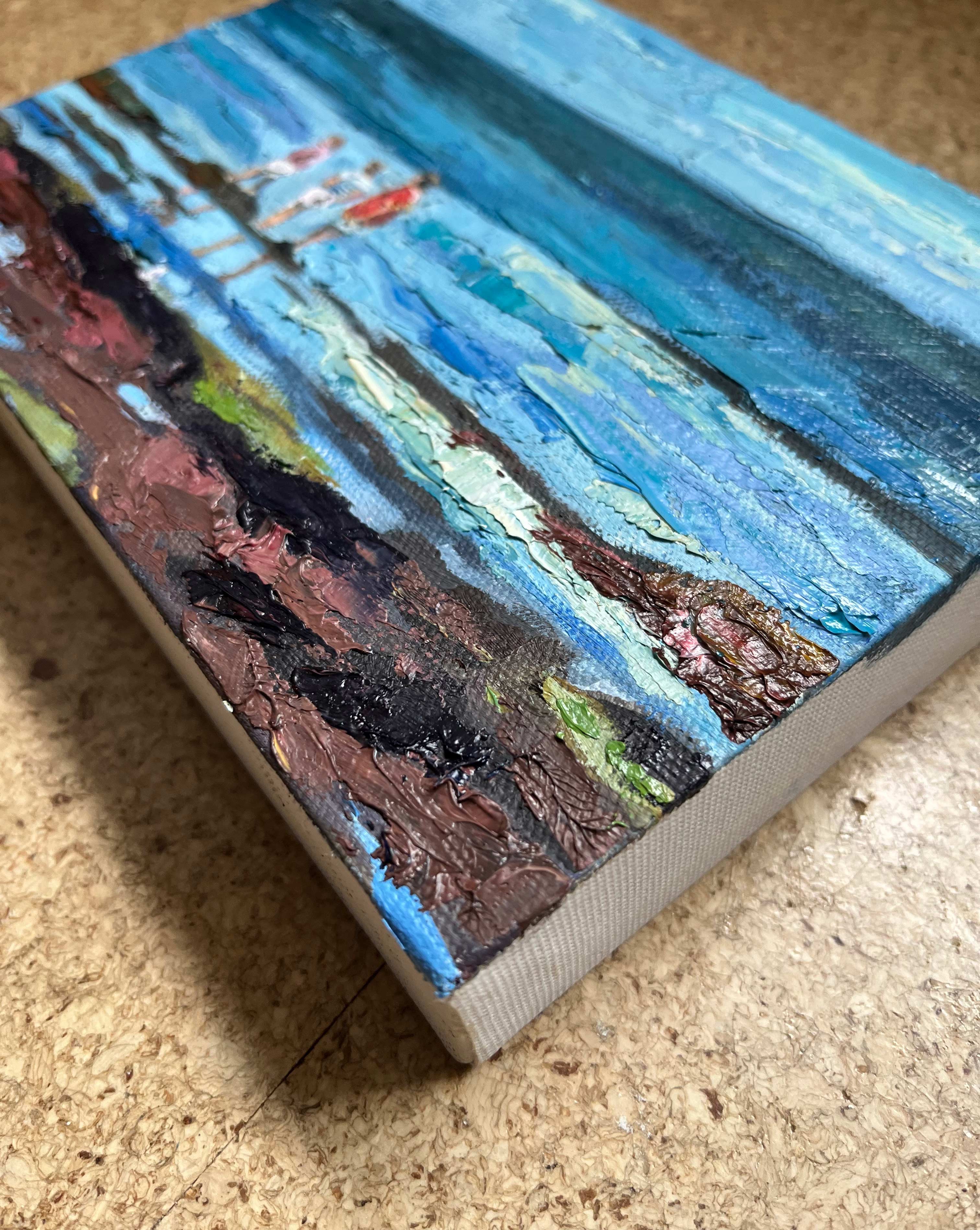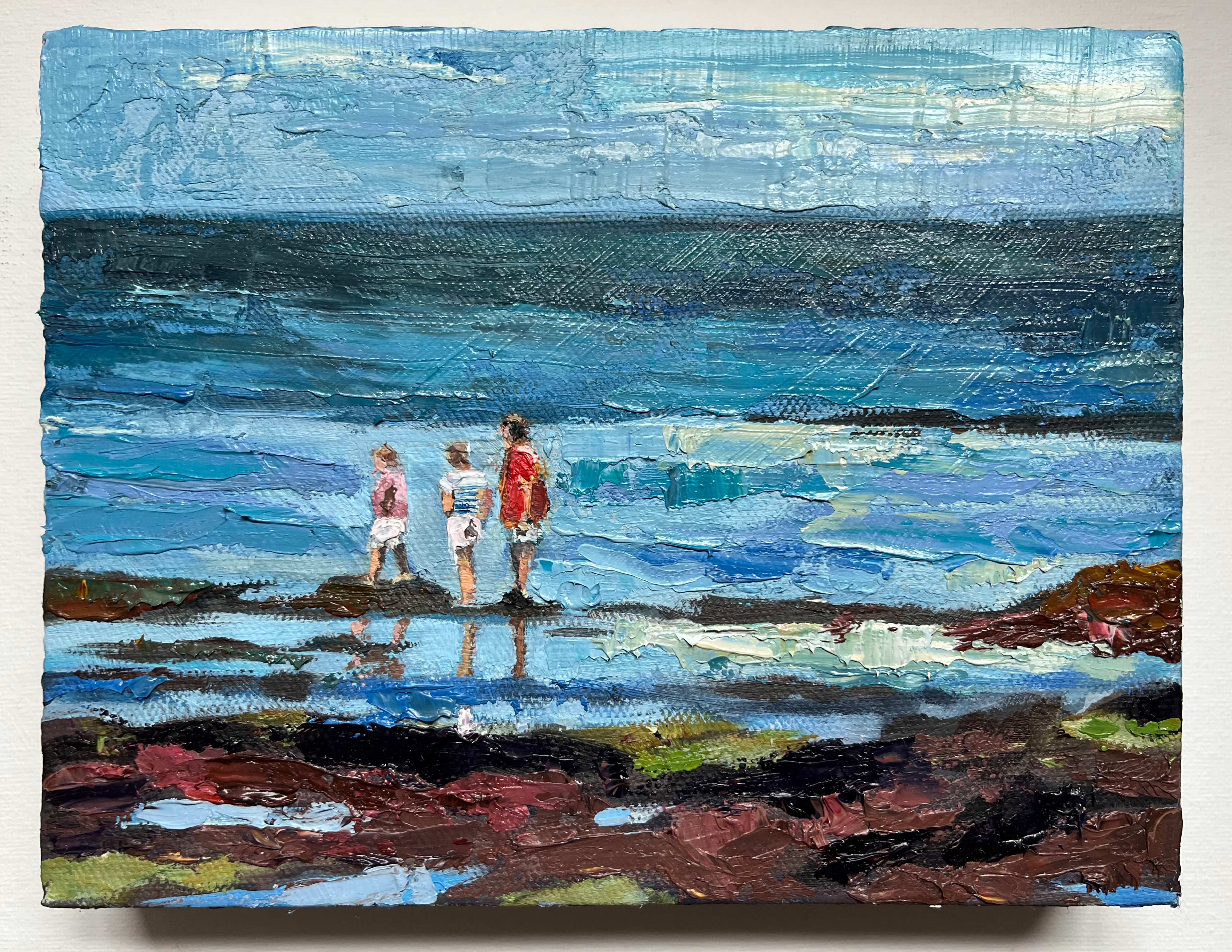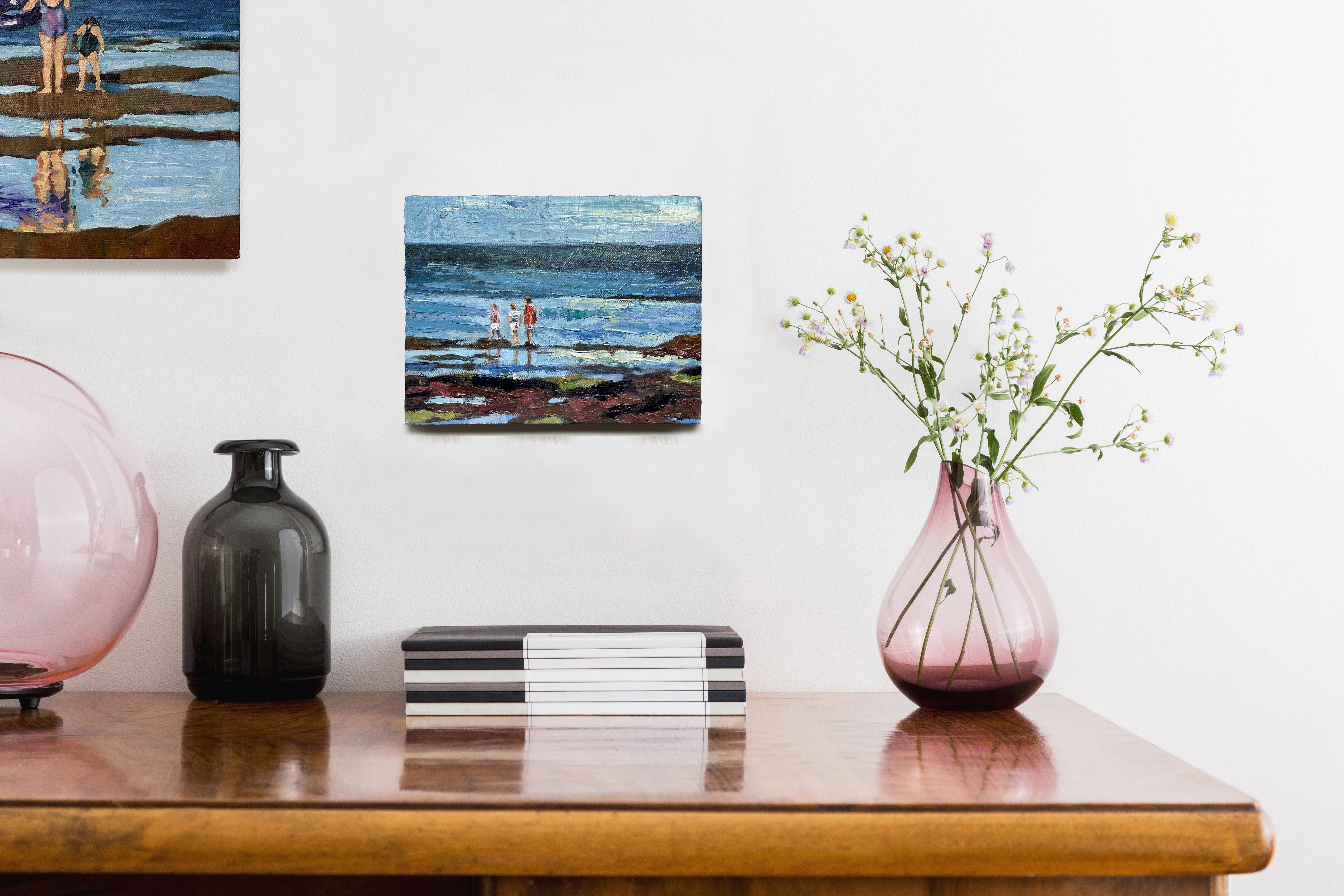 While the Tide is Out, original oil painting
This original oil painting is from my beach series. I've long been a lover of the British beach holiday. The rock pools and uncertain weather, sticks of rock and fish and chips. This piece is from a holiday on the Isle of Wight, as the sun was beginning to set and the tide was out, holiday makers were out enjoying a stroll on the beach.
I began the painting with oils and brushes on canvas, later adding depth to the piece with the palette knife. 
Artwork size: 20 x 15.5 x 3.5cm. 
The painting will come safely packaged flat, signed on the back, with accompanying certificate of authentication. 
Colours may vary slightly from screen image to final painting.