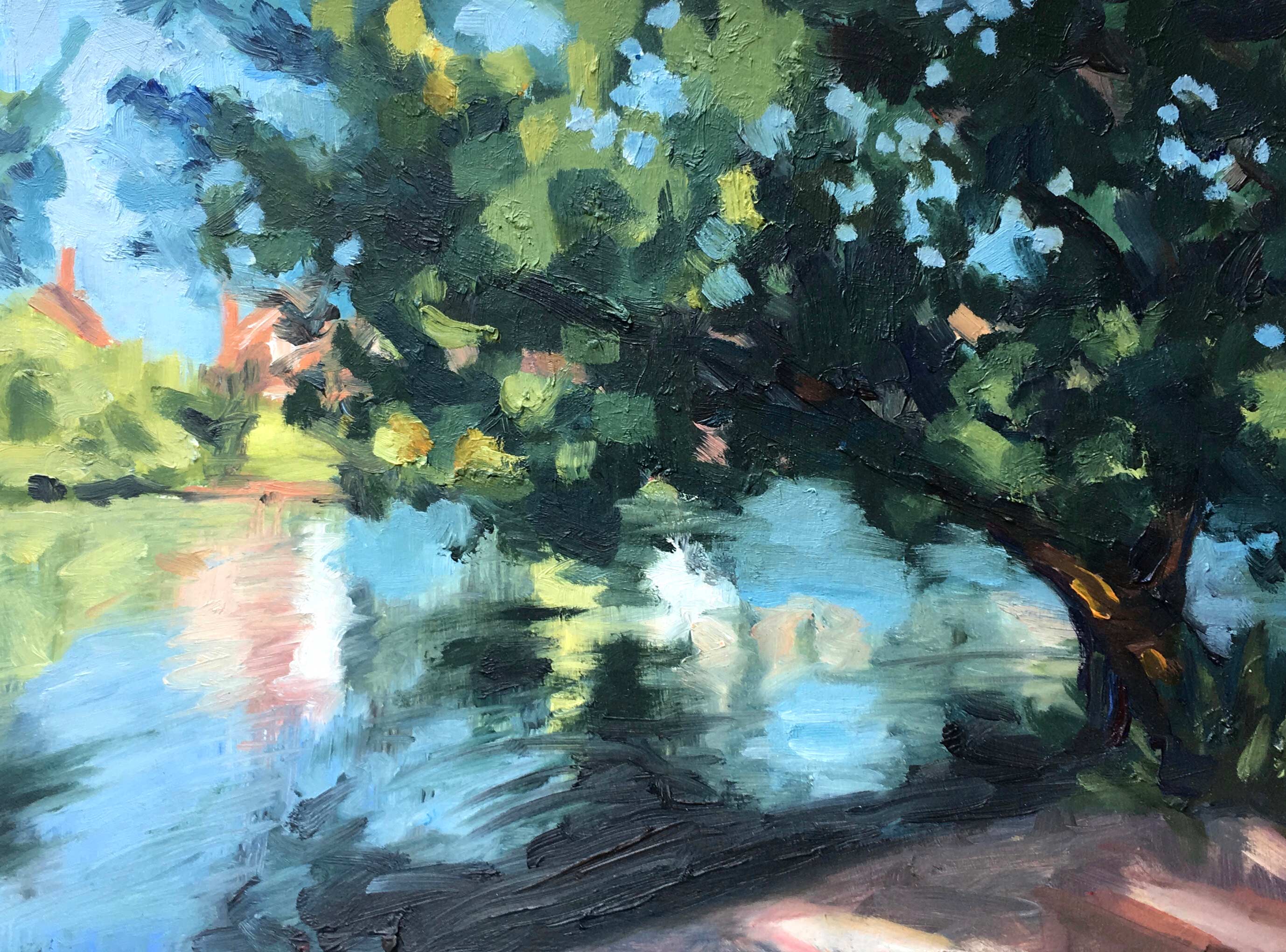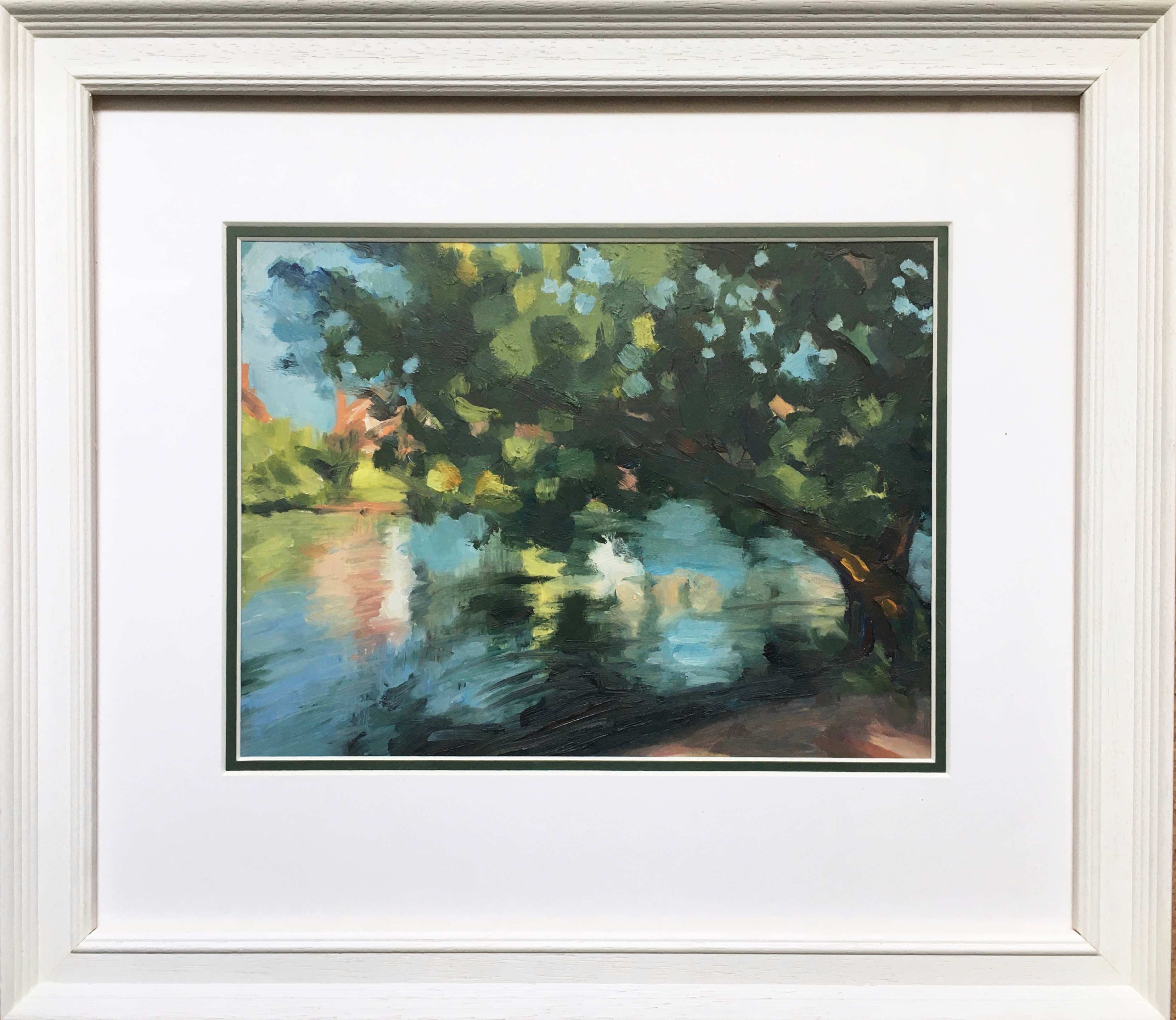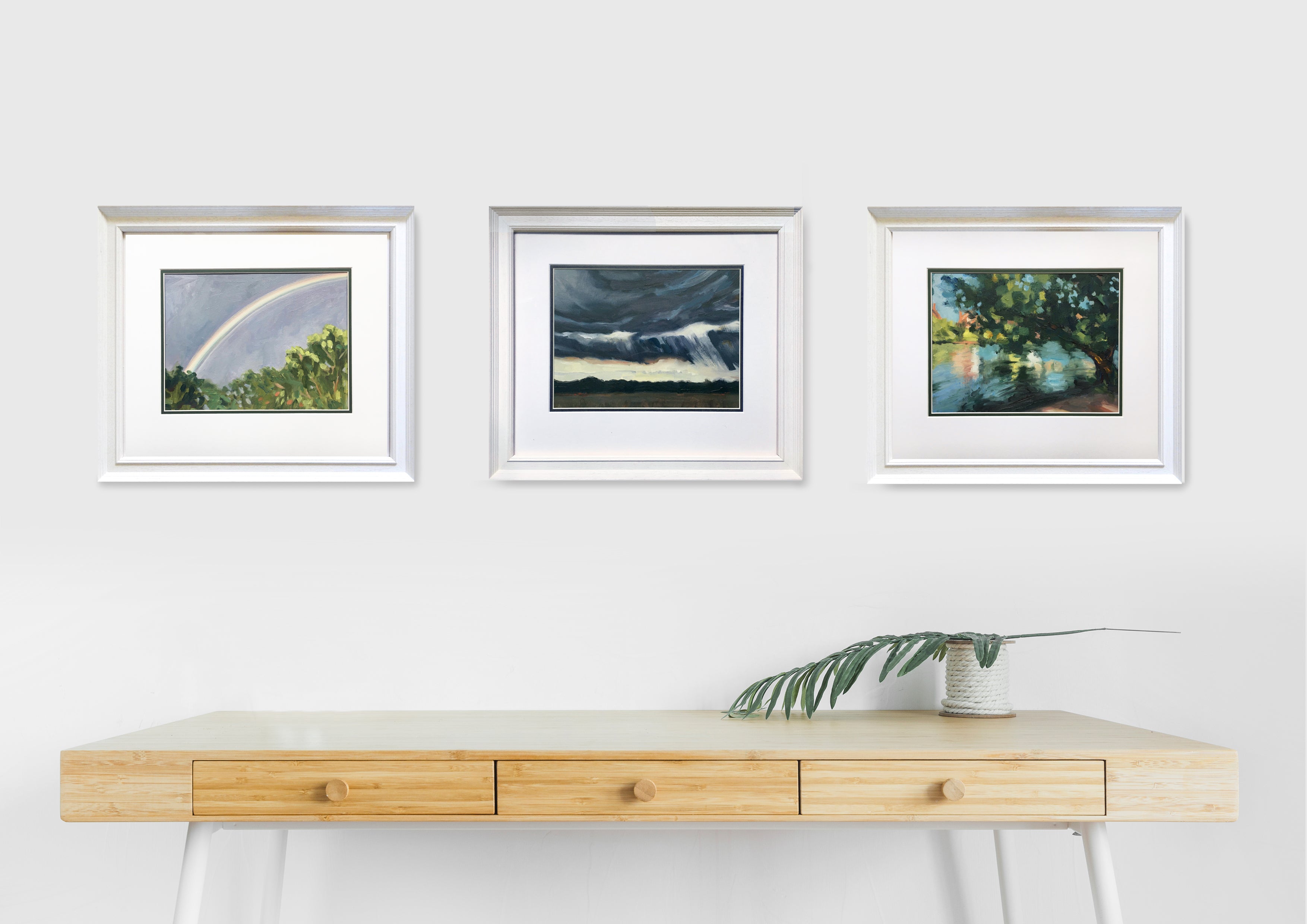 The Summer Pond, original oil painting
This season has brought so many walks. As a family we walked to this large pond often. Aside from the tranquility of being near water, we enjoyed watching the birds. We got to see swans and cygnets, ducks and ducklings, along with a family of moorhens. It was a highlight of many a day, to walk around this pond and breathe.
This original oil painting of a pond with reflected light is painted on twice-primed watercolour paper, comes double mounted and framed in a simple white wooden frame with perspex glaze. 
Painted in oil on twice-primed Watercolour paper, 300gsm, A4/210 x 297mm. 
The painting will come safely packaged flat, signed on the back and framed, with accompanying certificate of authentication.
Colours may vary slightly from screen image to final painting.