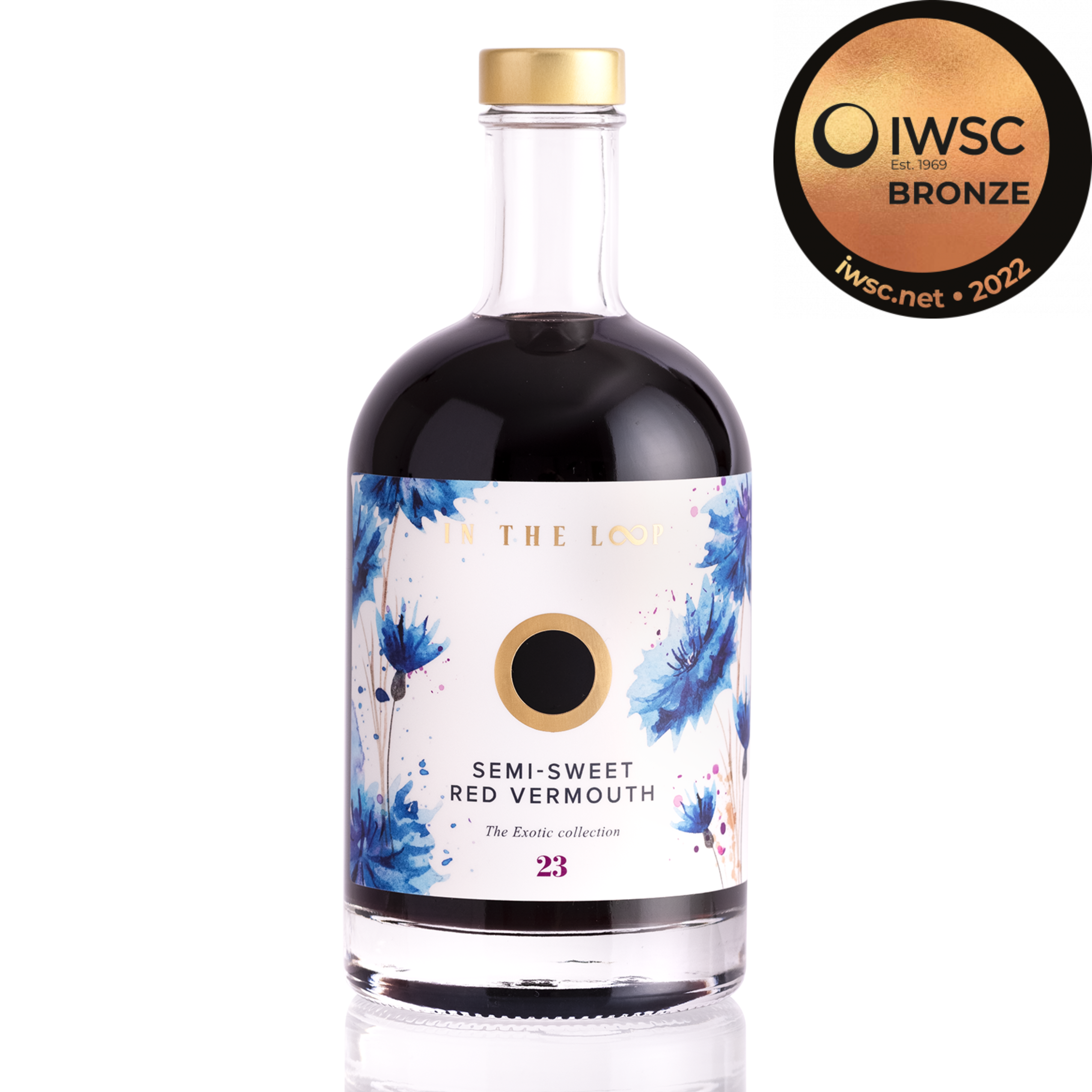 Semi-sweet red Vermouth
This semi-sweet red Vermouth was created with grapes grown in England and a careful blend of both exotic and homegrown botanicals including Fairtrade Ugandan Vanilla, Spanish Oranges and Devonshire Cornflowers.
Enticing aromas of Orange and Vanilla greet you on the nose, followed by a gentle warming spice and a clean fruity finish. This semi-sweet Vermouth, the first in our exotic collection, shows off a harmonious fusion of herbs and spices expertly blended from home and abroad.
Fresh and pure on the palate, each of our Vermouths are ideal to drink on their own as an aperitif or digestif, combined with quality traditional mixers, or as a versatile cocktail ingredient.
Perfect serve: In a Negroni or a Manhattan.