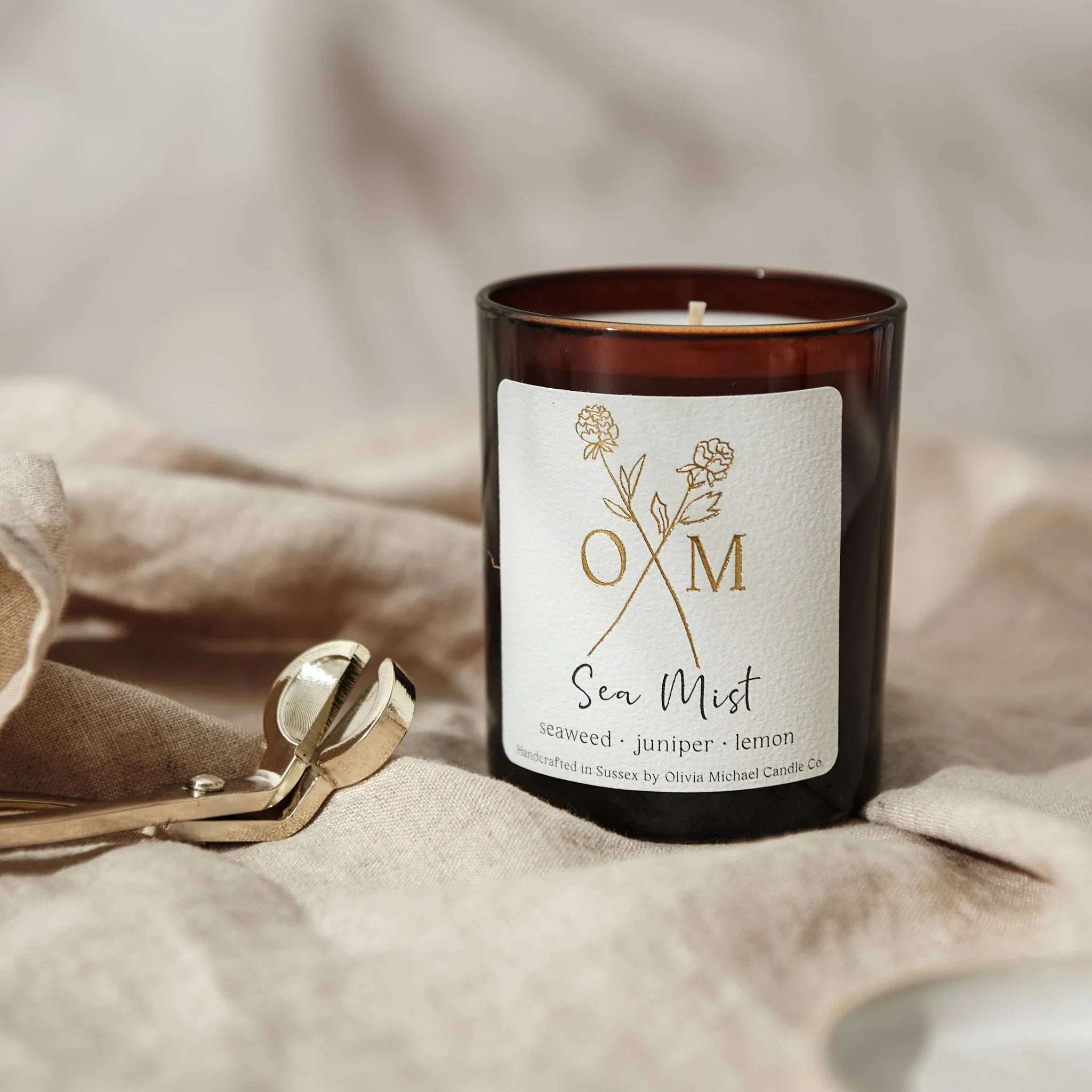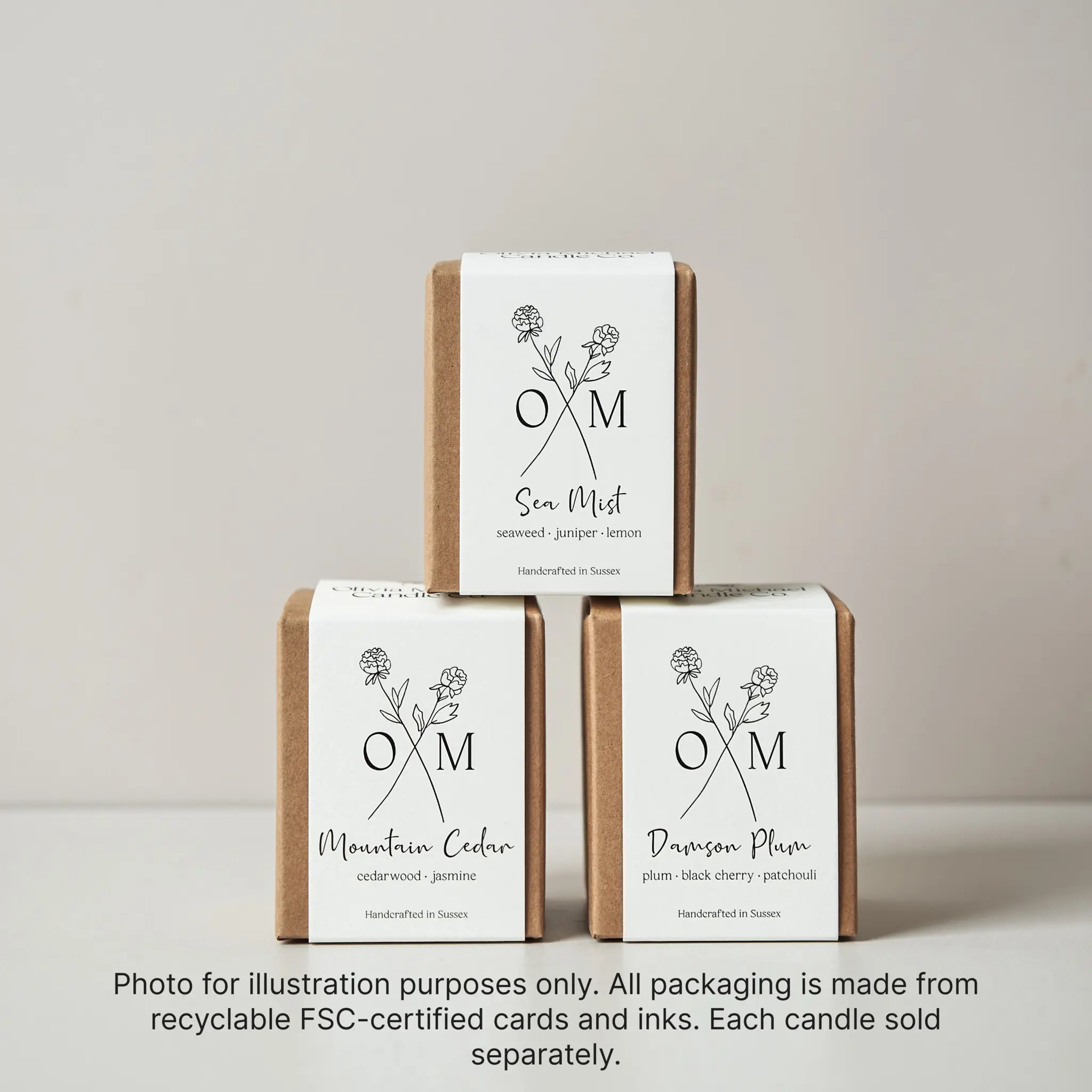 Seaweed and Juniper Scented Candle - Sea Mist
Take a break from the hustle and bustle of everyday life and head to the coast. Feel the refreshing sea breeze on your face as you explore the rockpools and gather your favourite seashells. Lose yourself in the tangles of green seaweed, gaze out into the misty horizon, and witness the powerful waves crashing onto the shore. Our Seaweed and Juniper Scented Candle is the perfect reminder of those invigorating walks along the shoreline that help to clear your mind.
Top notes: Sicilian Lemon, Orange, Bergamot 
Heart notes: Juniper, Rosemary, Tea Tree, Pine, Jasmine, Geranium 
Base notes: White Cedarwood, Musks
Our candles are made from a pure blend of rapeseed and coconut wax and we are proud to be a vegan, eco-conscious brand. Each candle weighs 165g net and burn time is approximately 35 hours.
CLP Information: https://tinyurl.com/SeaMistCandleCLP