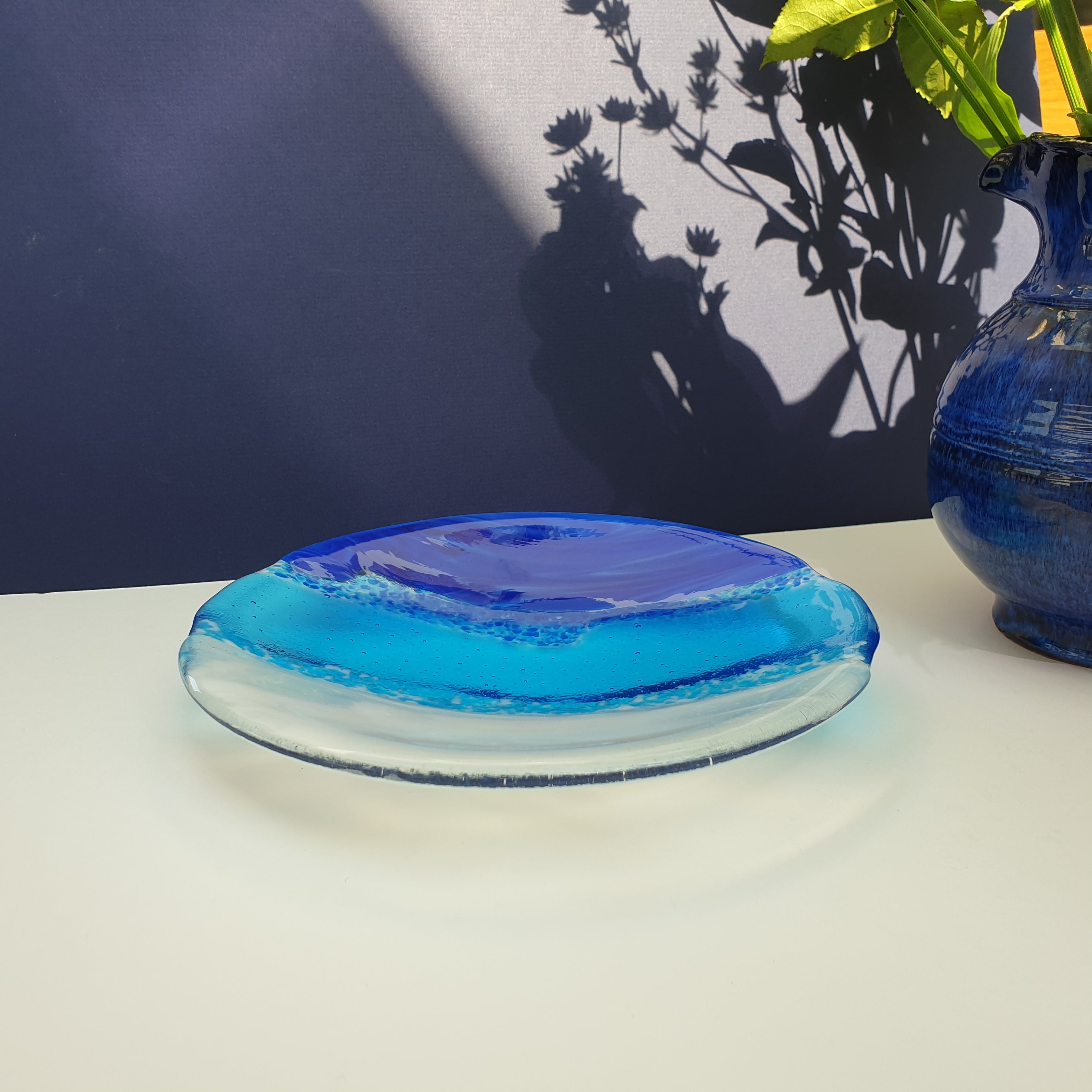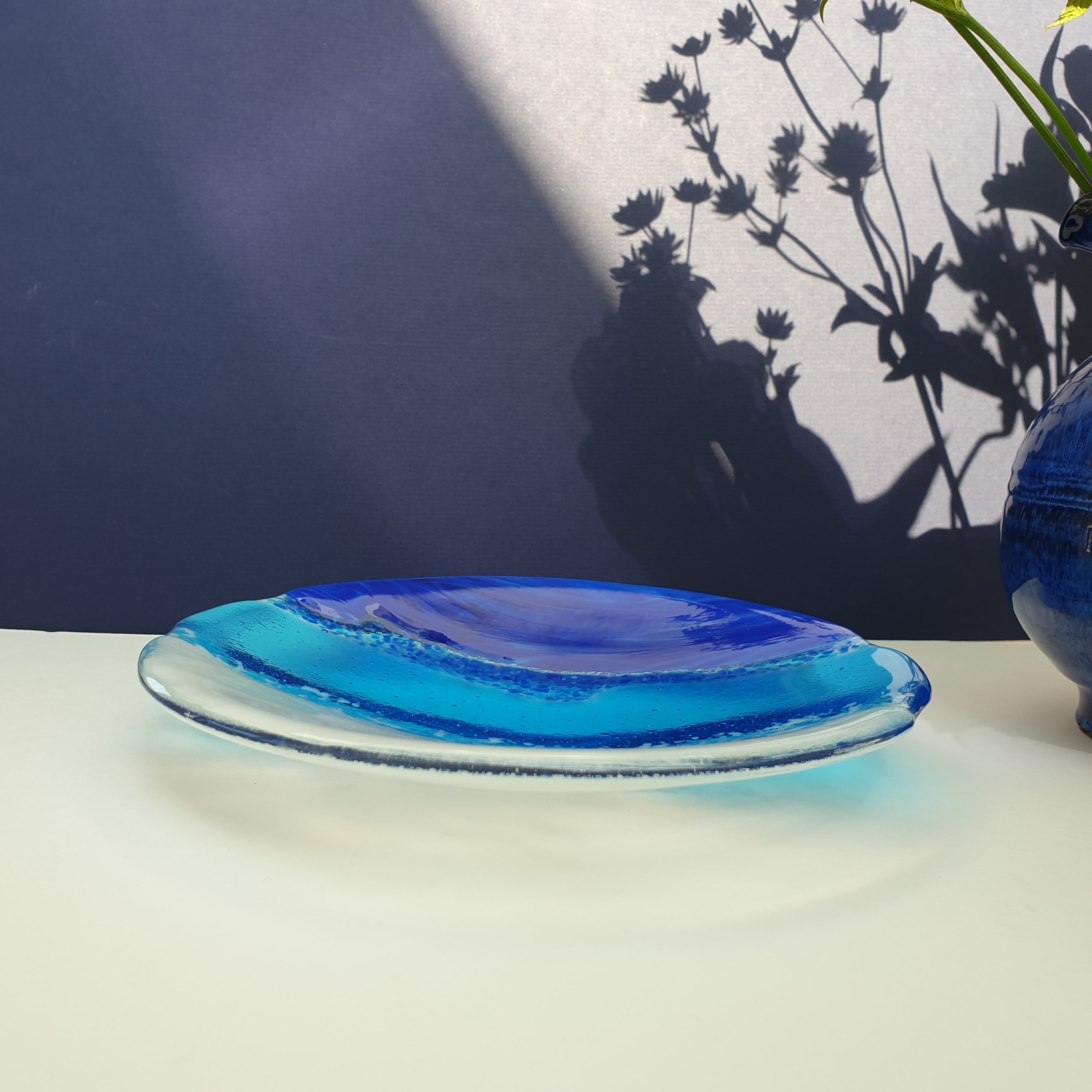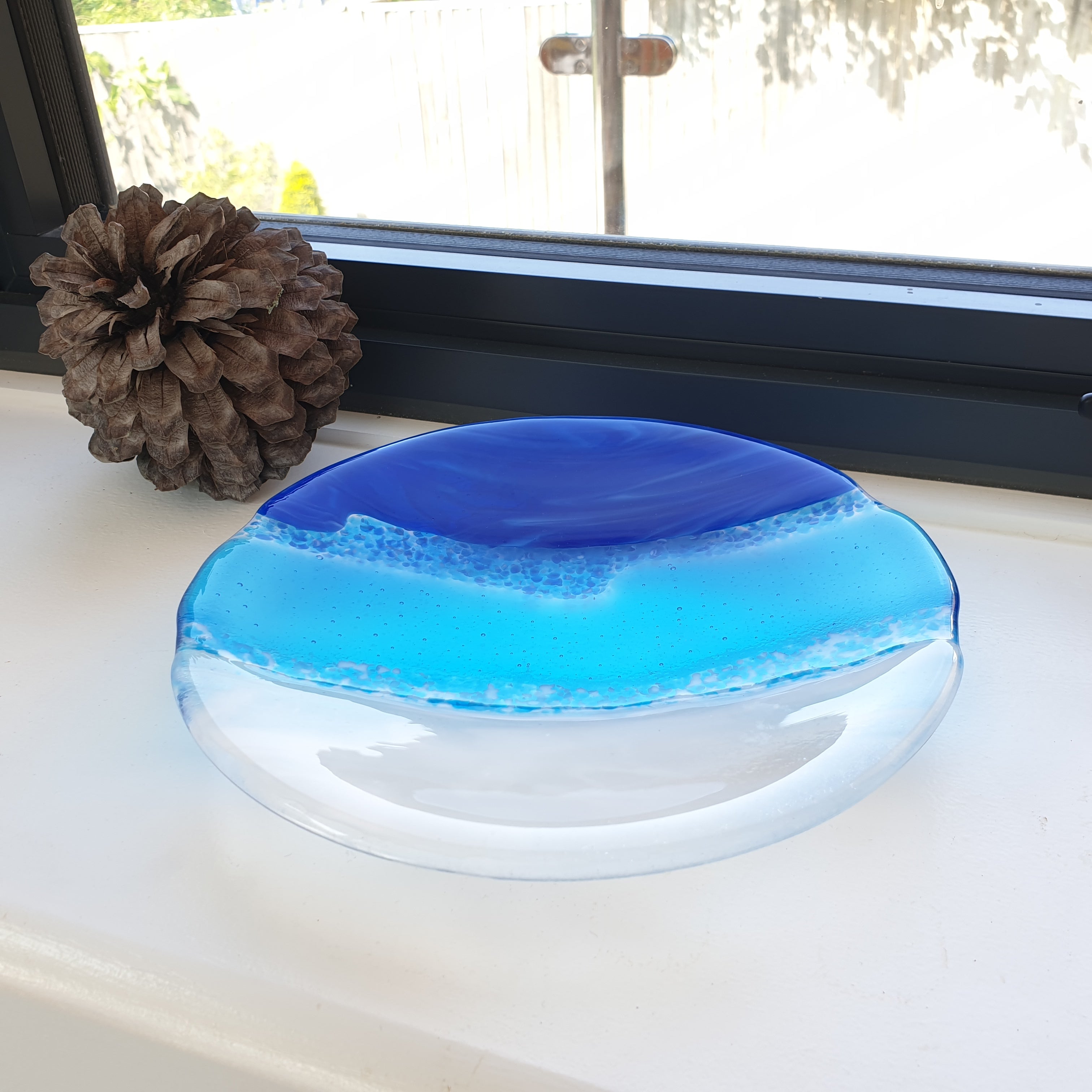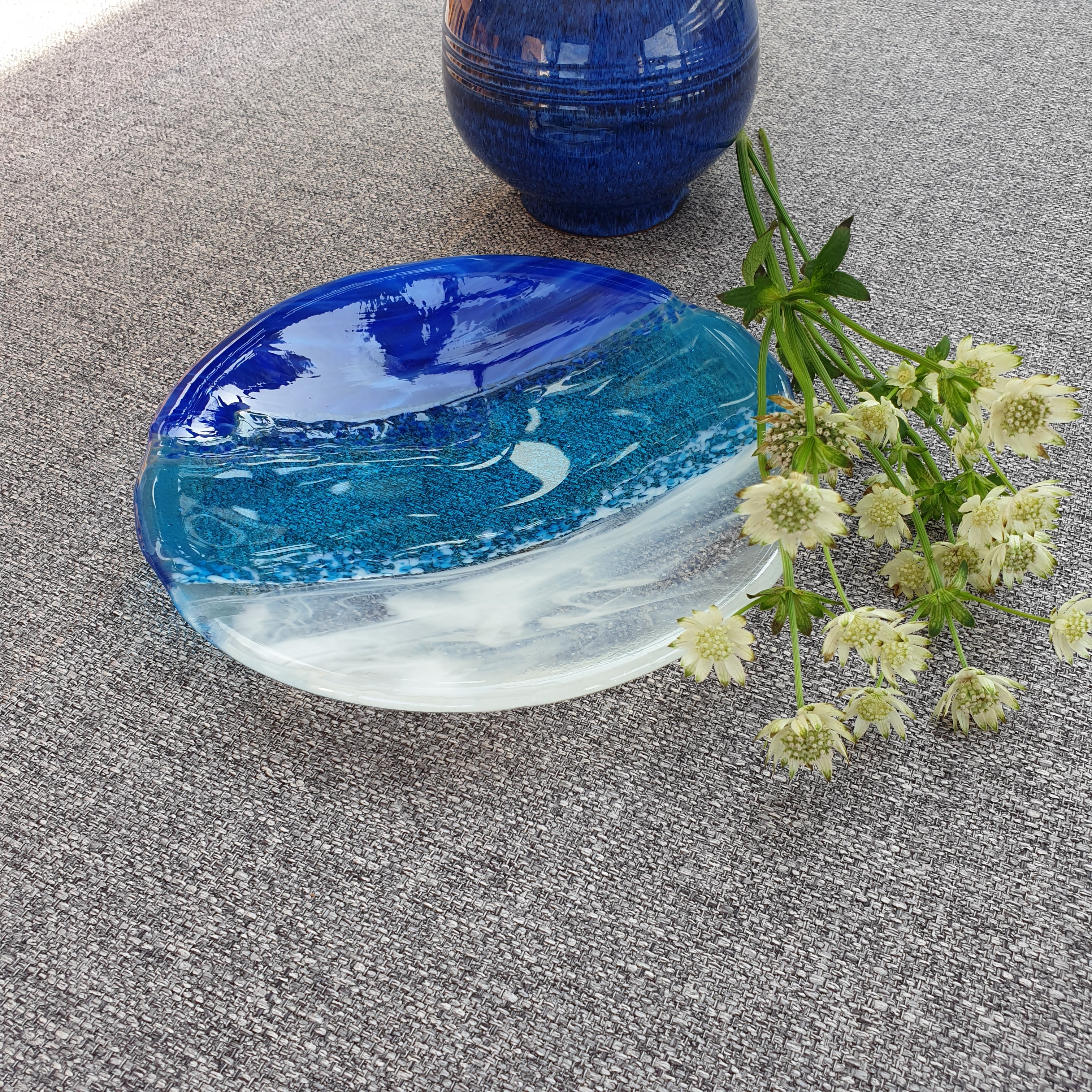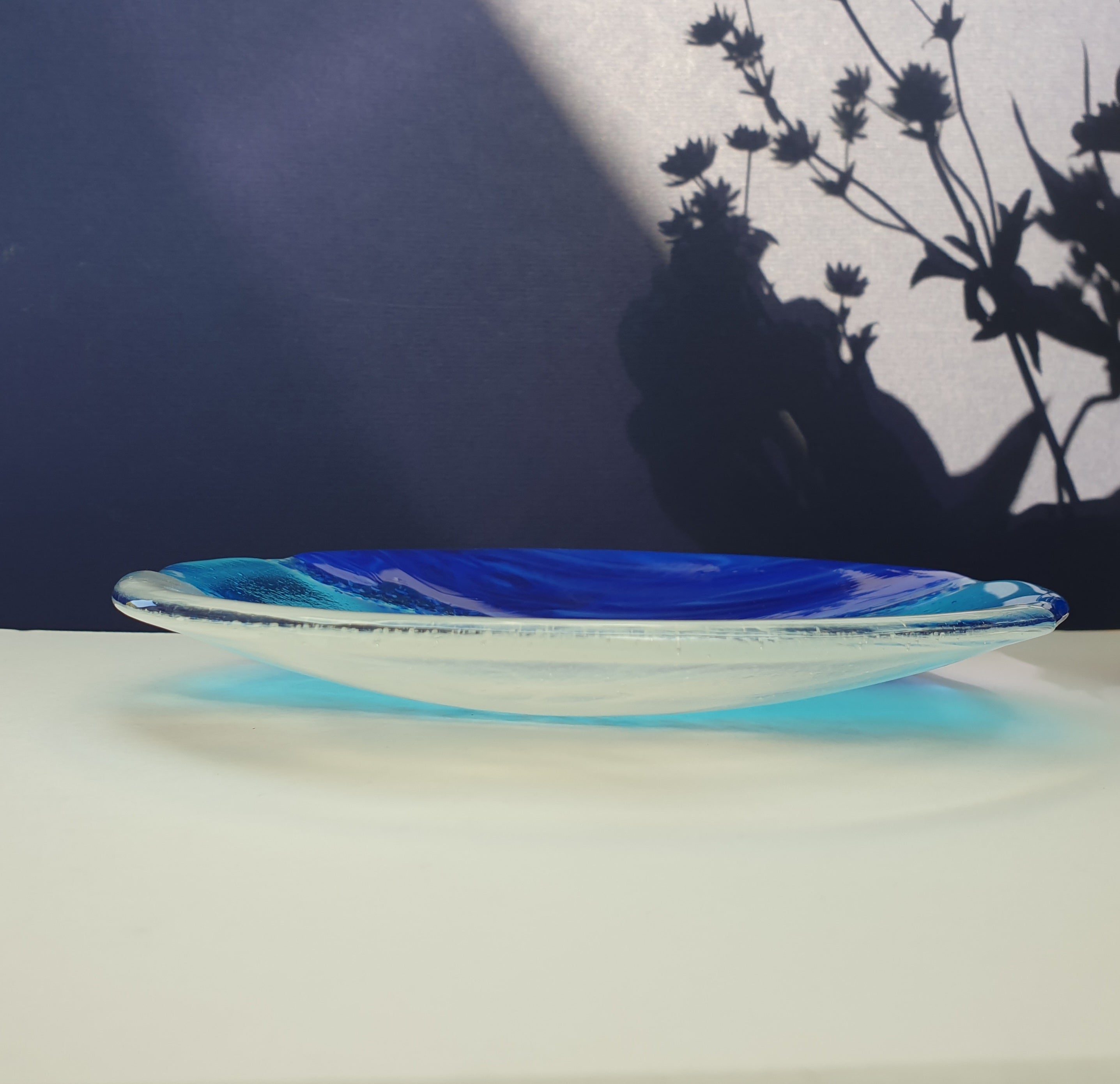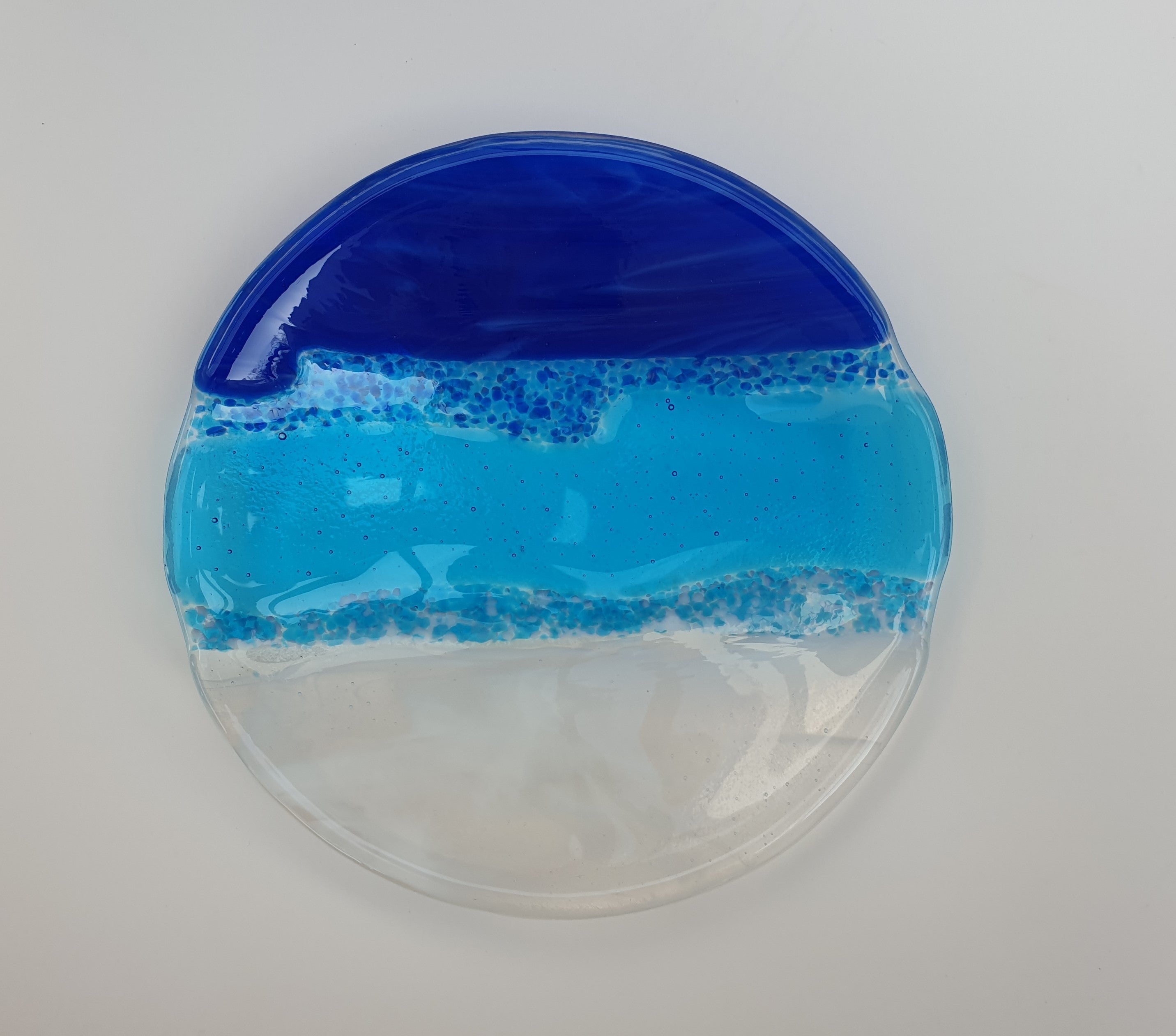 Sea Themed Blue Fused Glass Bowl
This gorgeous blue and white fused glass bowl captures the sea with colours, movement and reflections. It is around 20cm in diameter and has a shallow curve. Looks great as a centrepiece on a table or side table or can be put onto a stand to catch the light on a windowsill.
Made in my small studio in East Sussex, using art glass, it is hand cut and then put into the kiln for around 15 hours reaching temperatures of around 804 degrees C. Once the pieces are fused together then it goes back into the kiln for another 8 hours on a mould to take on the gentle shape.
All of my pieces are handmade and usually one-offs making them a unique handcrafted item. They make great gifts for others or for yourself.