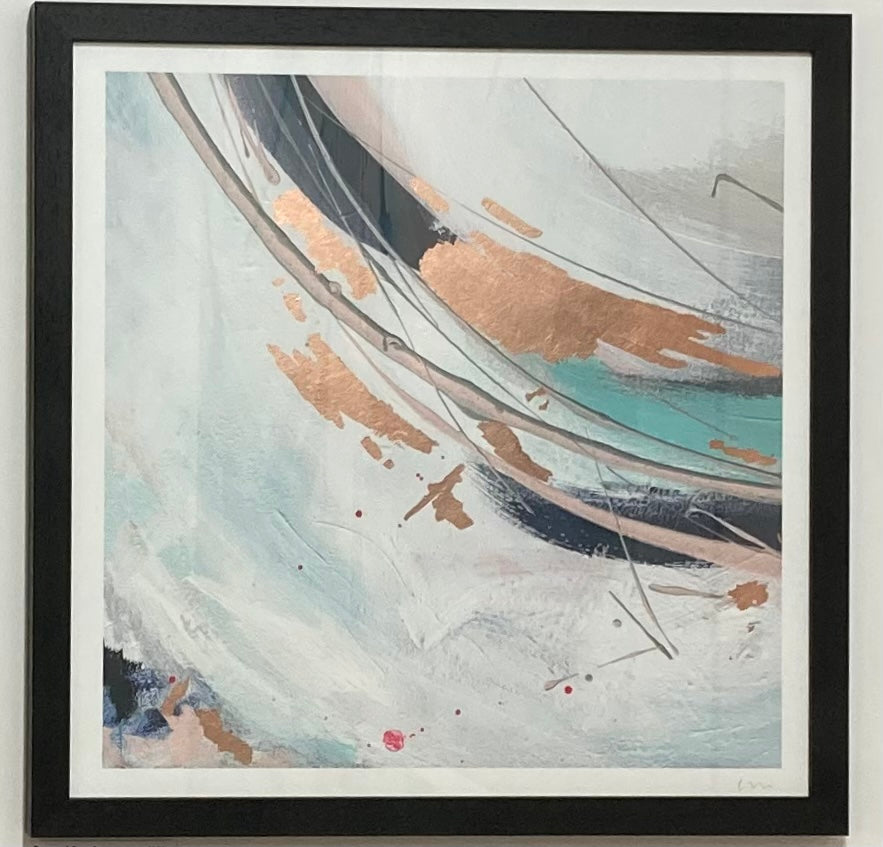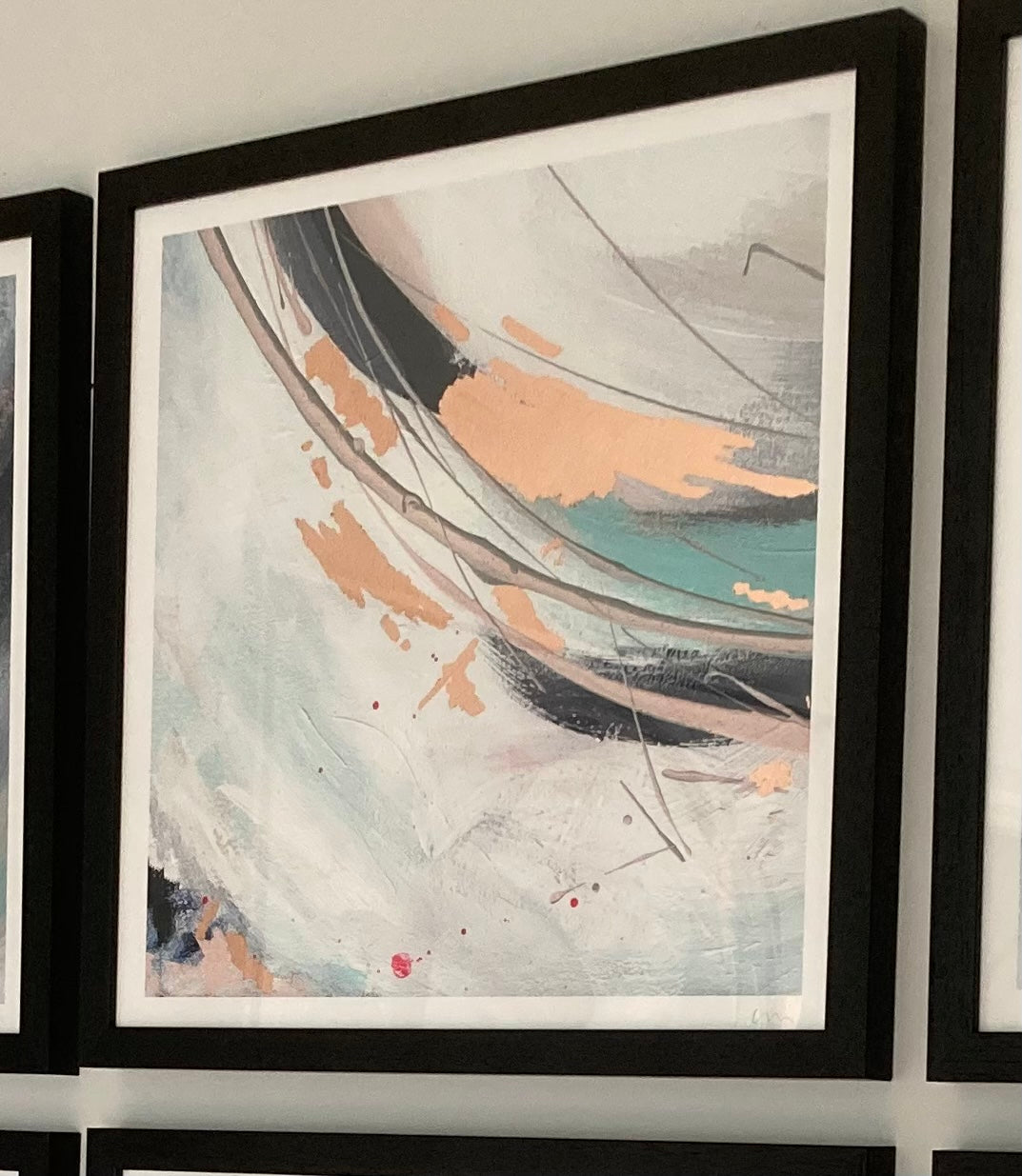 Over and Over, hand embellished print
Hand embellished one off Giclee print.
This print is a section from the original painting. The original painting is scanned at a high resolution and then carefully selected sections are printed onto lovely thick cotton rag paper, using archival inks.
Every tiny detail is replicated so beautifully it's hard to see that it's a print.
Copper leaf is applied by hand, making each one slightly different, giving a unique painterly effect.
Image size is 36cm x 36cm paper size is 40cm x 40 cm. Fits a 40 x 40 cm frame or can be mounted.
Sold as the print only. Unframed. Images show ideas for framing.
Shipped in a tube with unwrapping instructions.
Digital screen colours can very. Please be aware that in reality colours may differ ever so slightly.