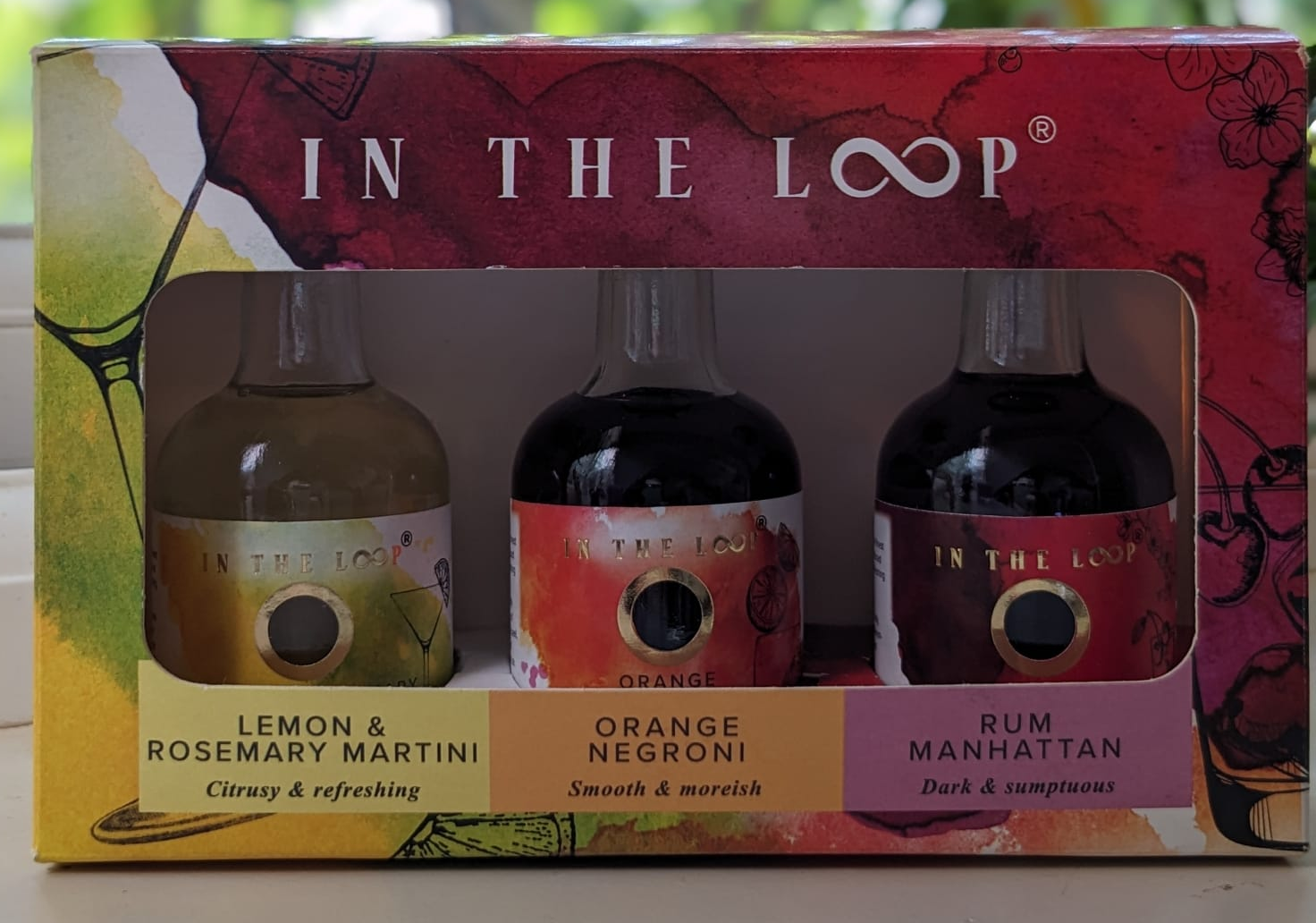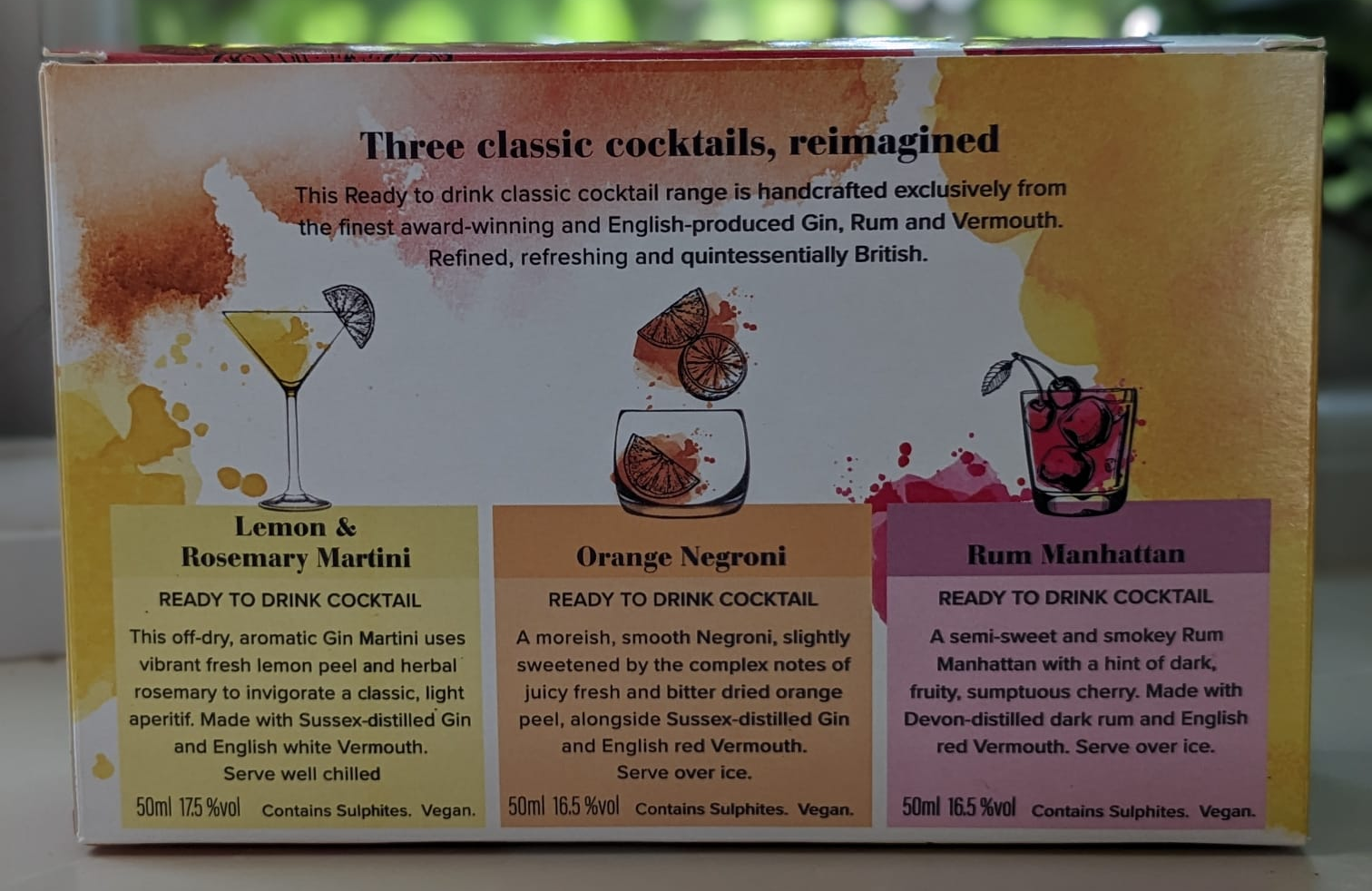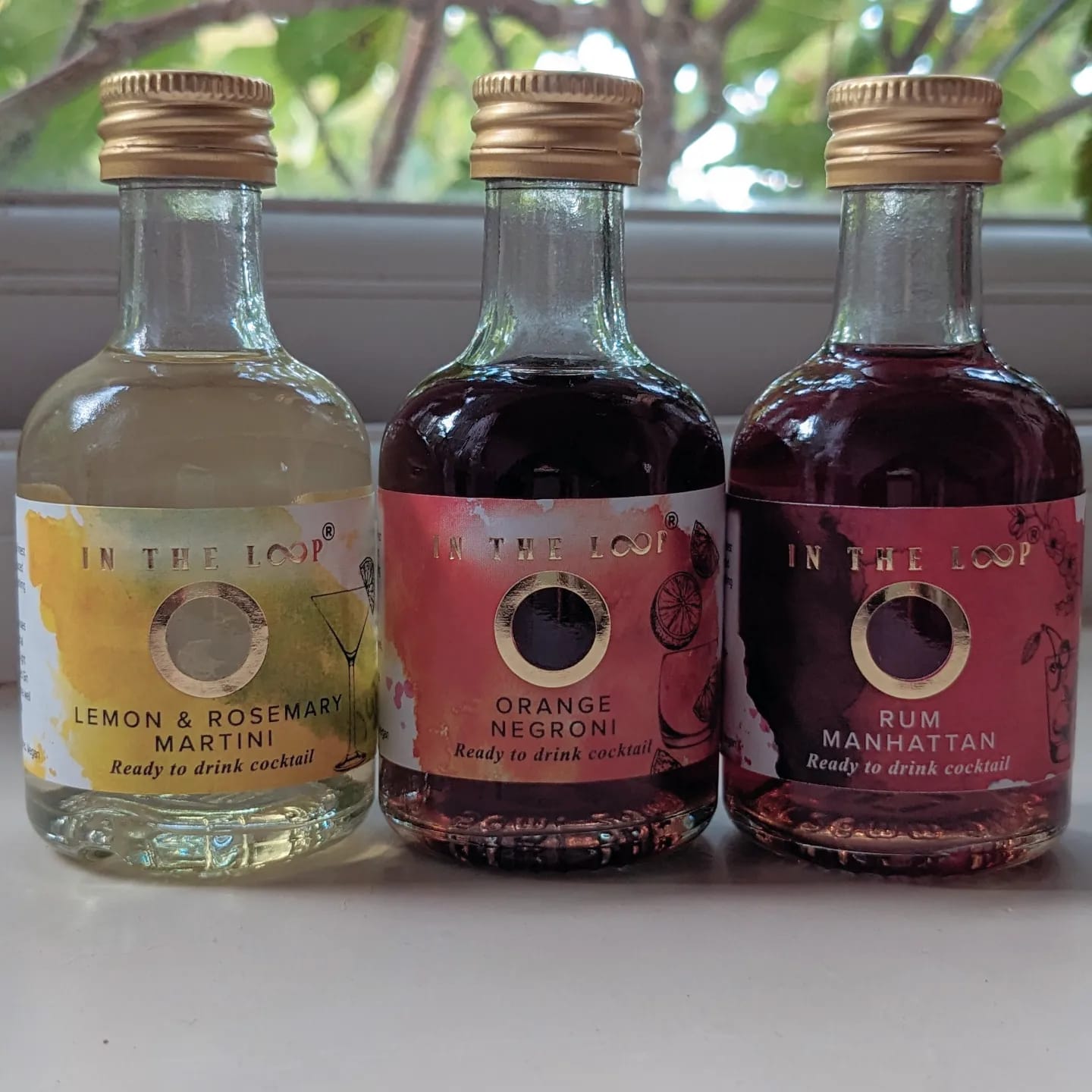 Ready to drink (RTD) cocktail gift pack
A delightful selection of ready-to-drink classic cocktails, each with its own unique twist:
Lemon and Rosemary Martini:
An off-dry, aromatic Gin Martini that combines the vibrant freshness of lemon peel with the herbal essence of rosemary. This light aperitif is made using Sussex-distilled Gin and English white Vermouth. Serve it well chilled for a refreshing experience.
Alcohol content: 17.5% vol
Orange Negroni:
A moreish and smooth Negroni, subtly sweetened by the complex interplay of juicy fresh and bitter dried orange peel. Crafted with Sussex-distilled Gin and English red Vermouth, this cocktail is best enjoyed over ice.
Alcohol content: 16.5% vol
Rum Manhattan:
Experience a semi-sweet and smoky Rum Manhattan with a delightful hint of dark, fruity, and sumptuous cherry. This version features Devon-distilled dark rum and English red Vermouth. Serve it over ice for a rich and satisfying flavor.
Alcohol content: 16.5% vol
Volume: Each cocktail comes in a convenient 5cl serving size, perfect for savouring the flavours.
Additional Information:
Contains sulphites
Suitable for vegans
Cheers to these reimagined classics!