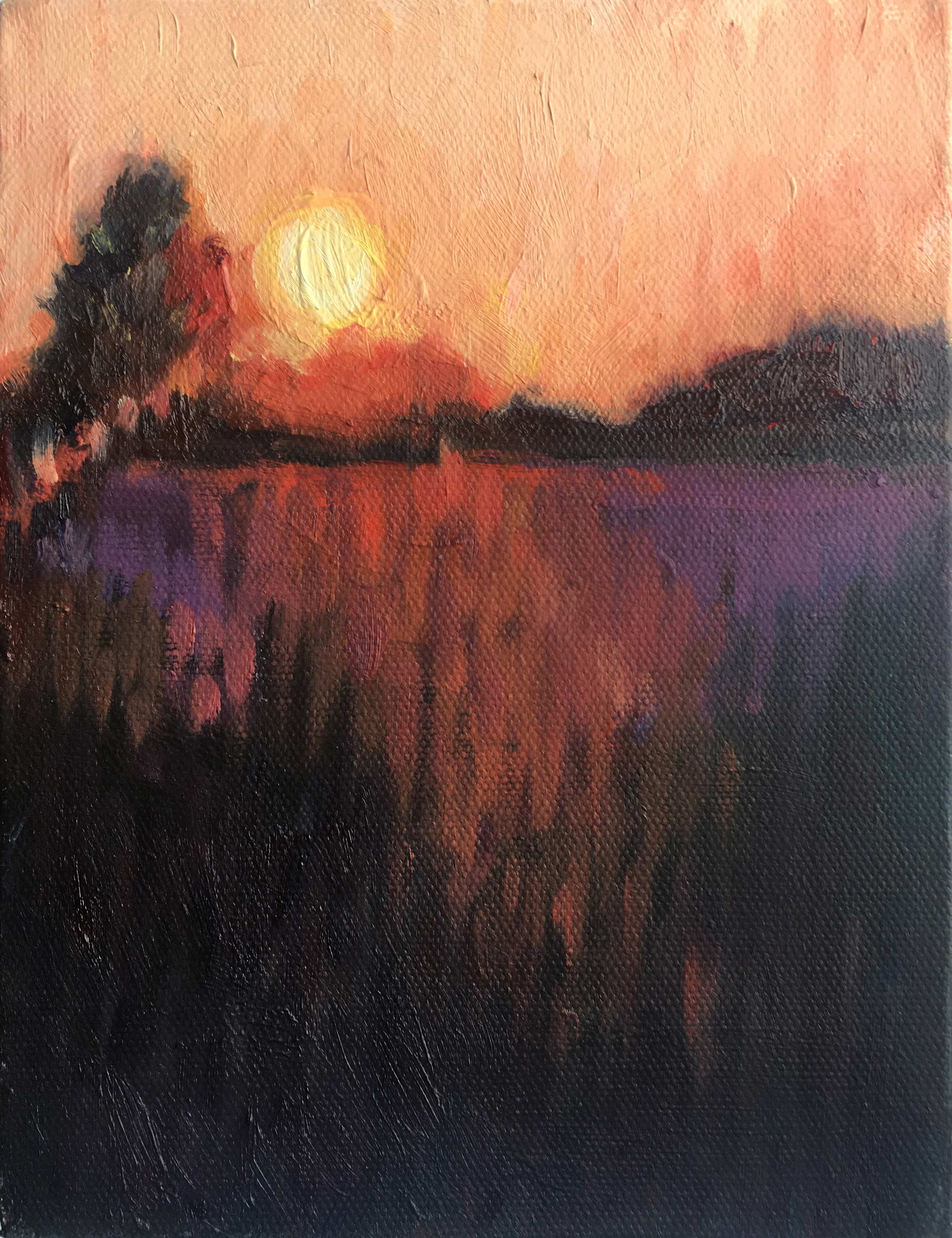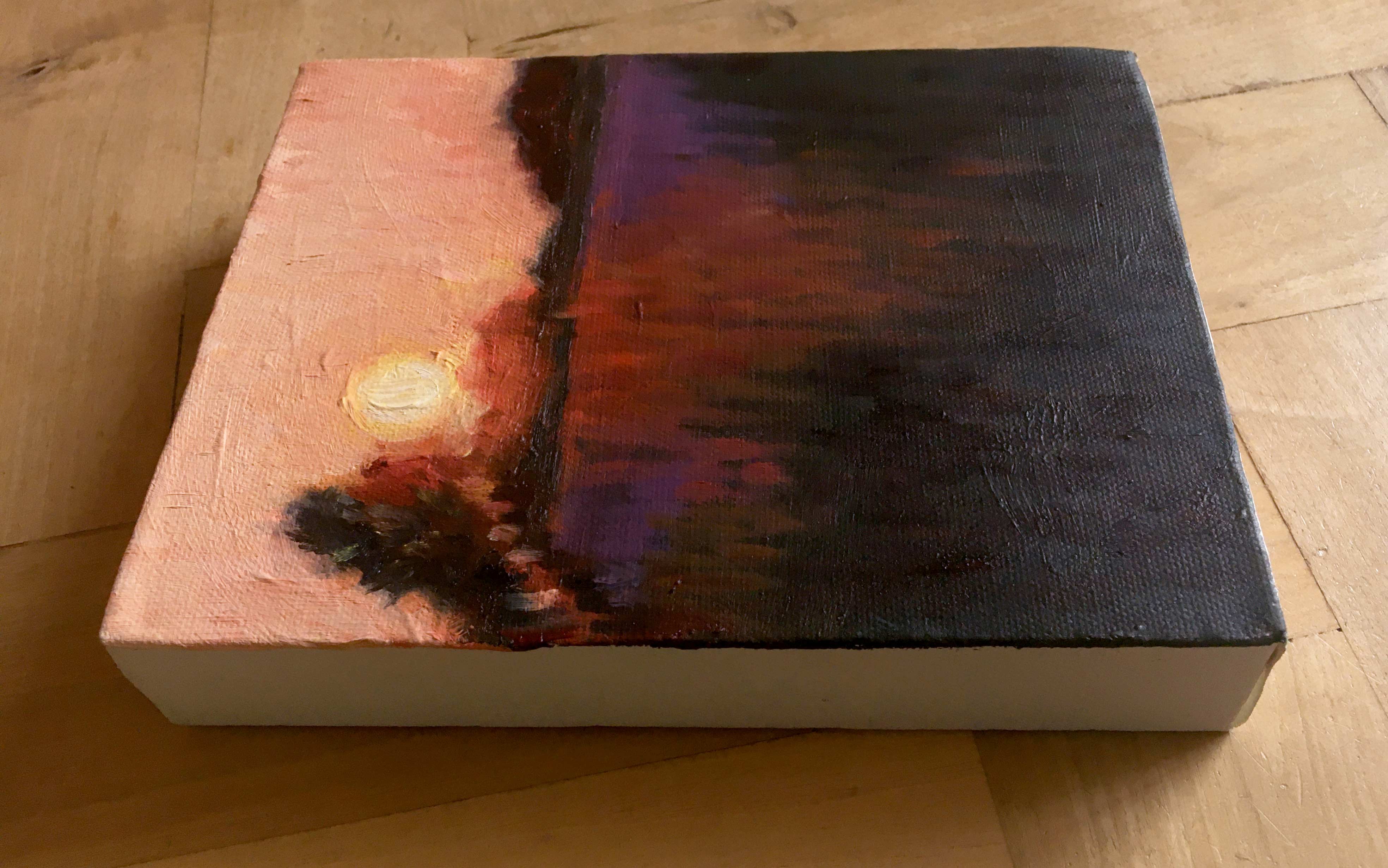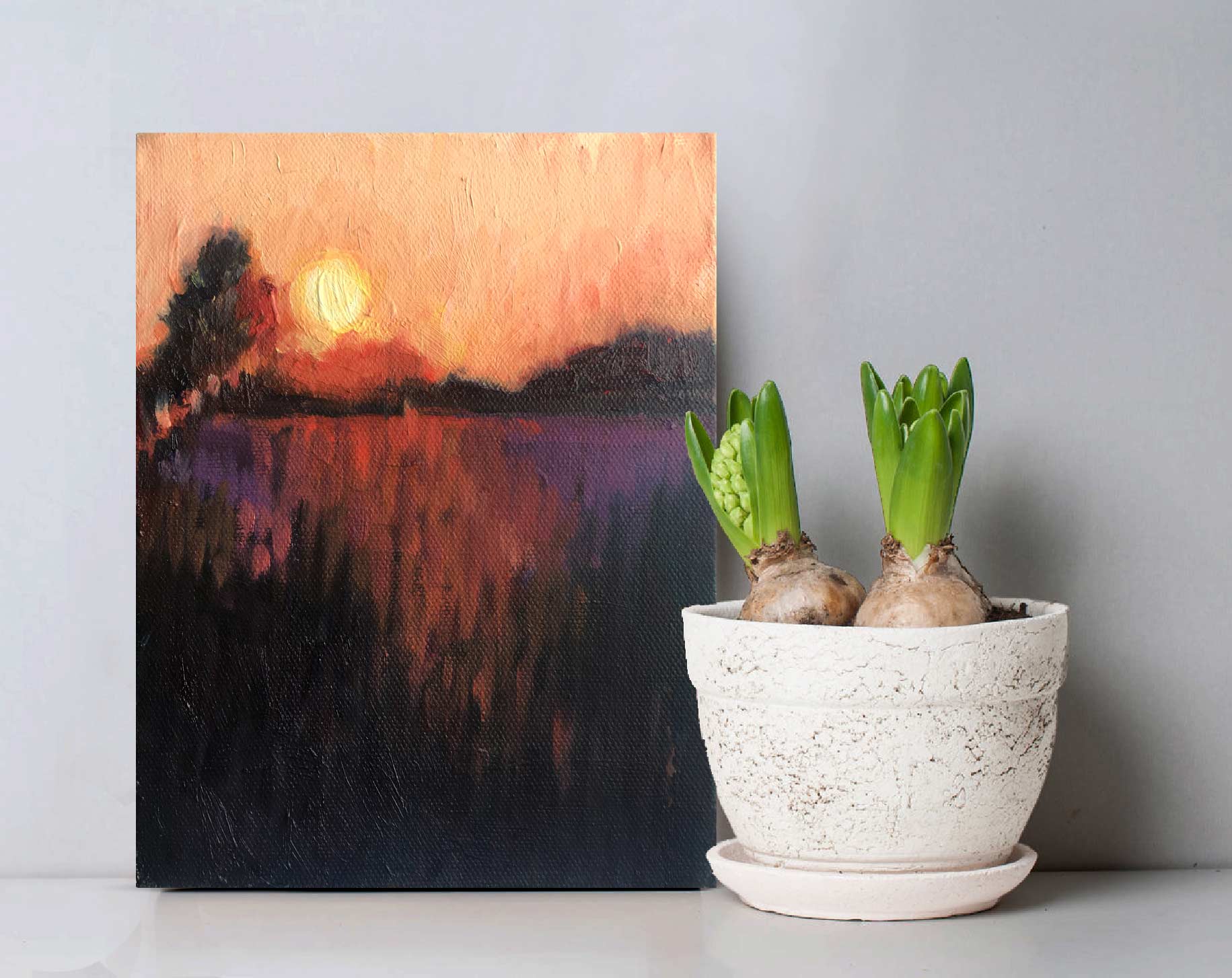 My Soul's Rest, original oil painting
I have the pleasure of living near countryside, and those family walks have brought me so much peace and joy - especially welcome when things are getting too hectic. This painting references one of my walks, as the sun was setting, the late sun burnishing the open ground. A truly peaceful moment. 
This original painting I began in acrylics and later added accents and passages in oils. The touches of paint are reminscent of impressionist landscapes - using small daubs of colour to bring out the rays of dying sun over the fields and trees. 
Painted in oil on deep edged stretched canvas, 20 x 15 x 2.5cm, strung and ready for hanging.  
The painting will come safely packaged flat, signed on the back, with accompanying certificate of authentication. 
Colours may vary slightly from screen image to final painting.