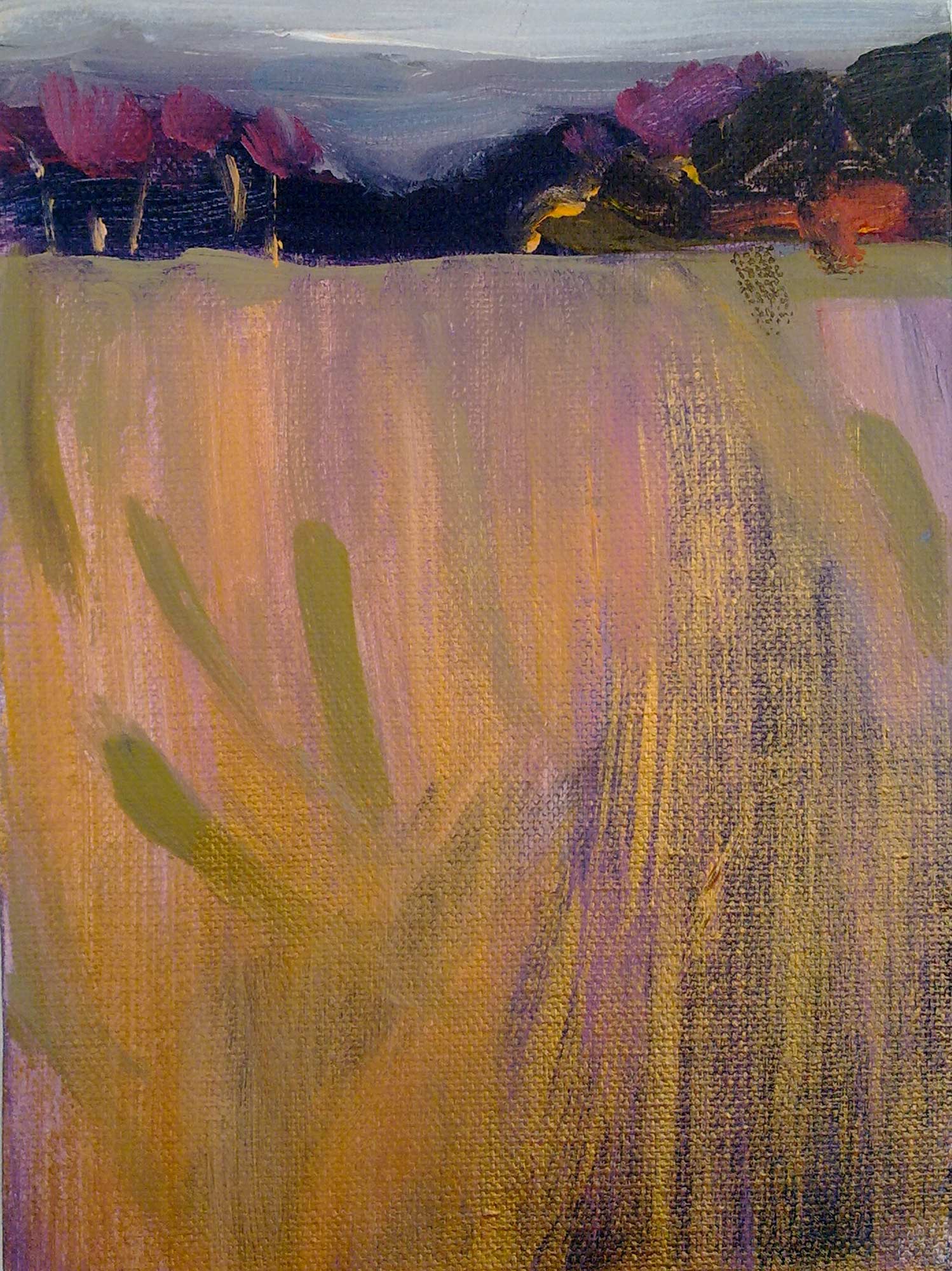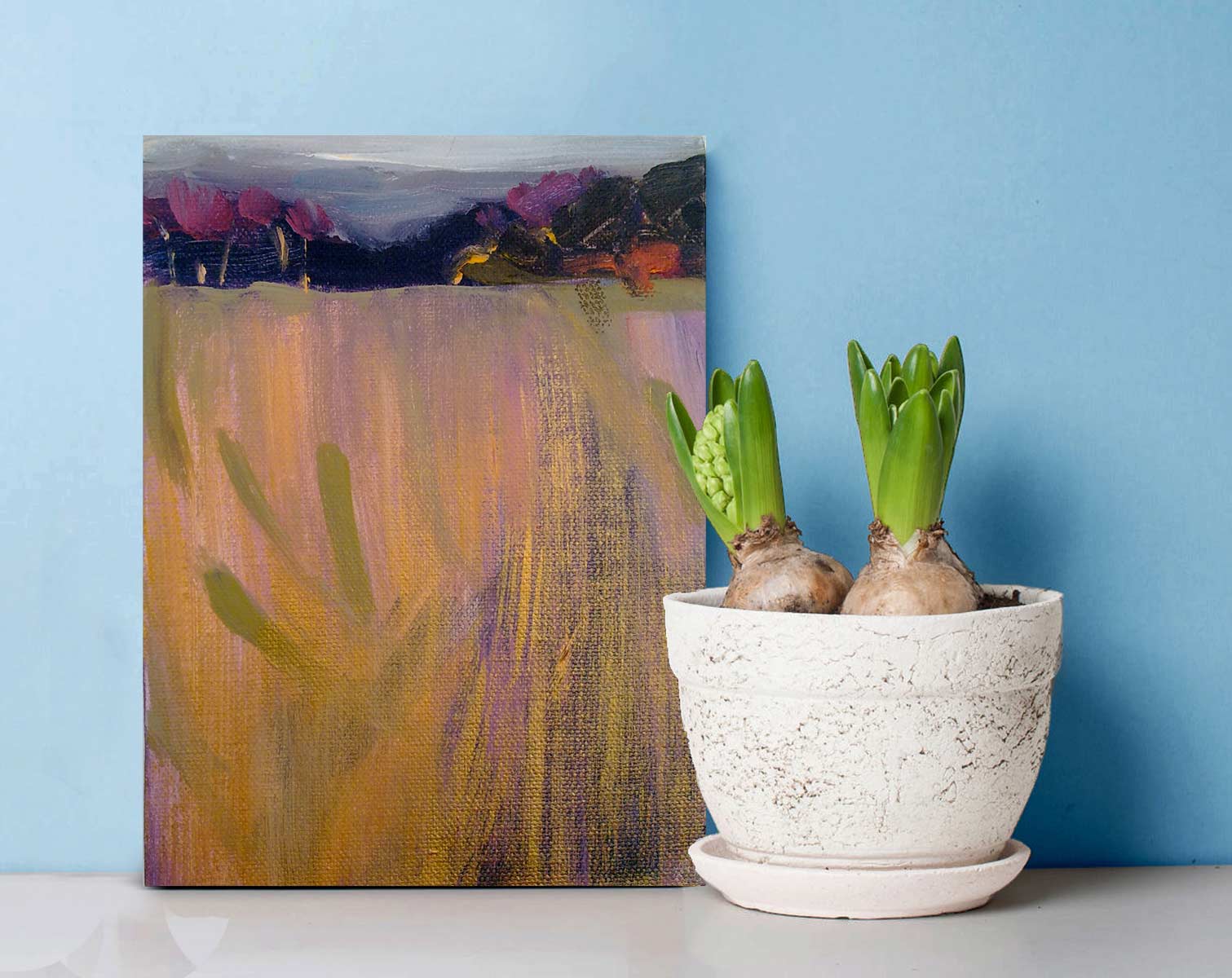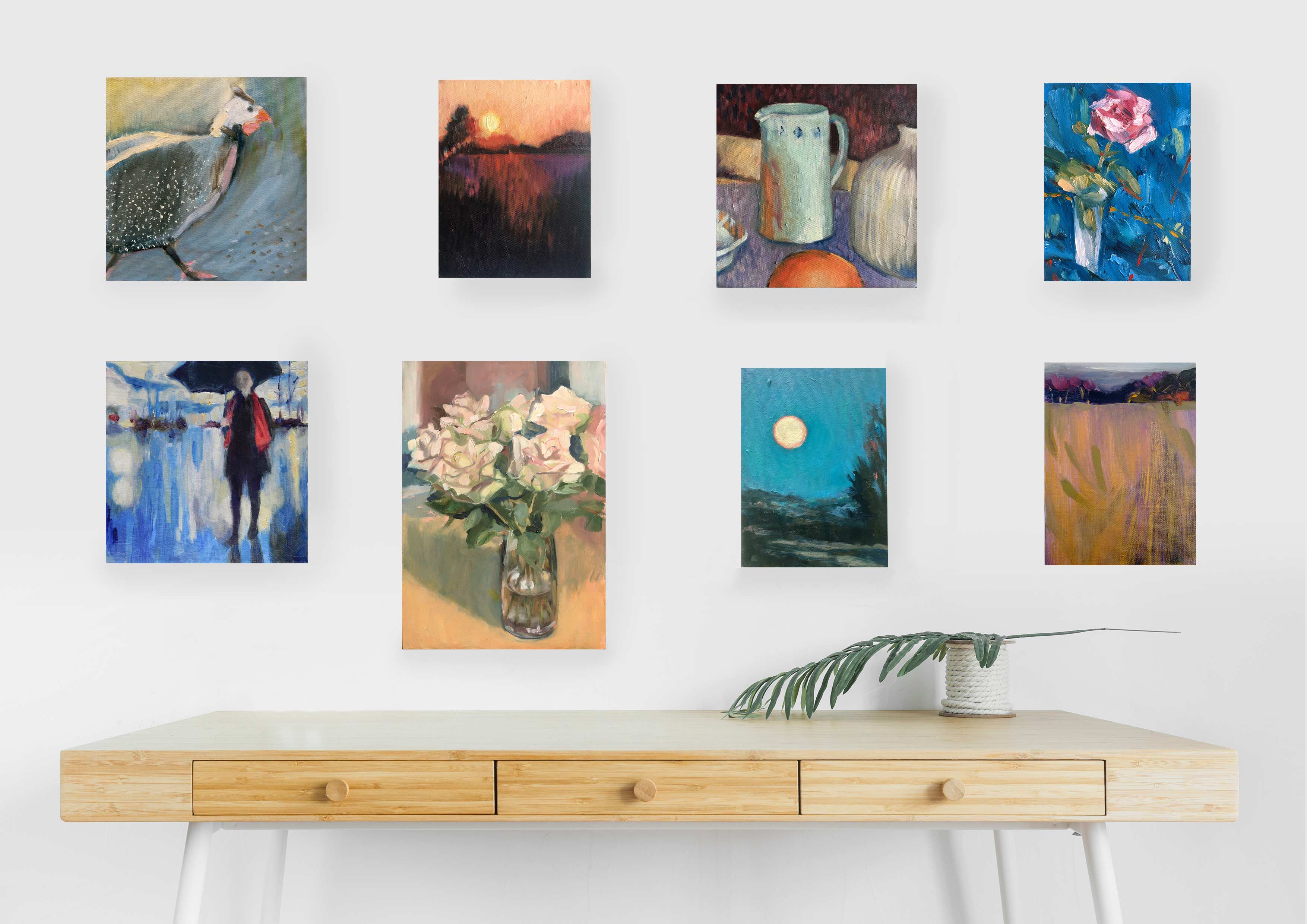 Journey's Past
I have the pleasure of living near countryside, and those family walks have brought me so much peace and joy - especially welcome when things are getting too hectic. This original acrylic painting references one of my walks. Walking across a scrubland forest reveals large areas of chalky earth, dry grasses and worn tracks from countless walks. 
This was painted in acrylics on stretched canvas. The box canvas with deep edges comes ready to hang, without need to frame and is strung and signed on the back.
Painted in oil on deep edged stretched canvas, 20 x 15 x 2.5cm, strung and ready for hanging.  
The painting will come safely packaged flat, signed on the back, with accompanying certificate of authentication. 
Colours may vary slightly from screen image to final painting.