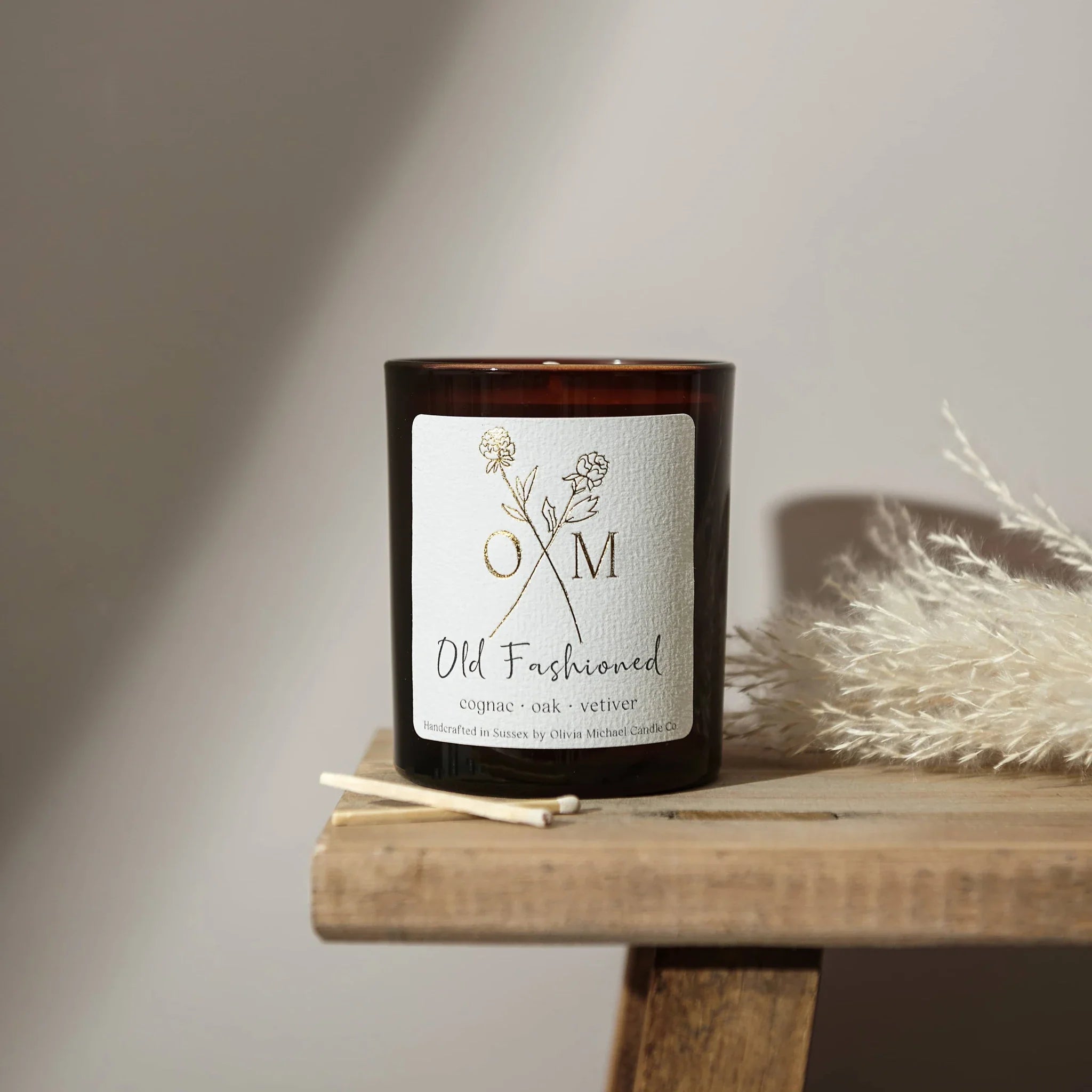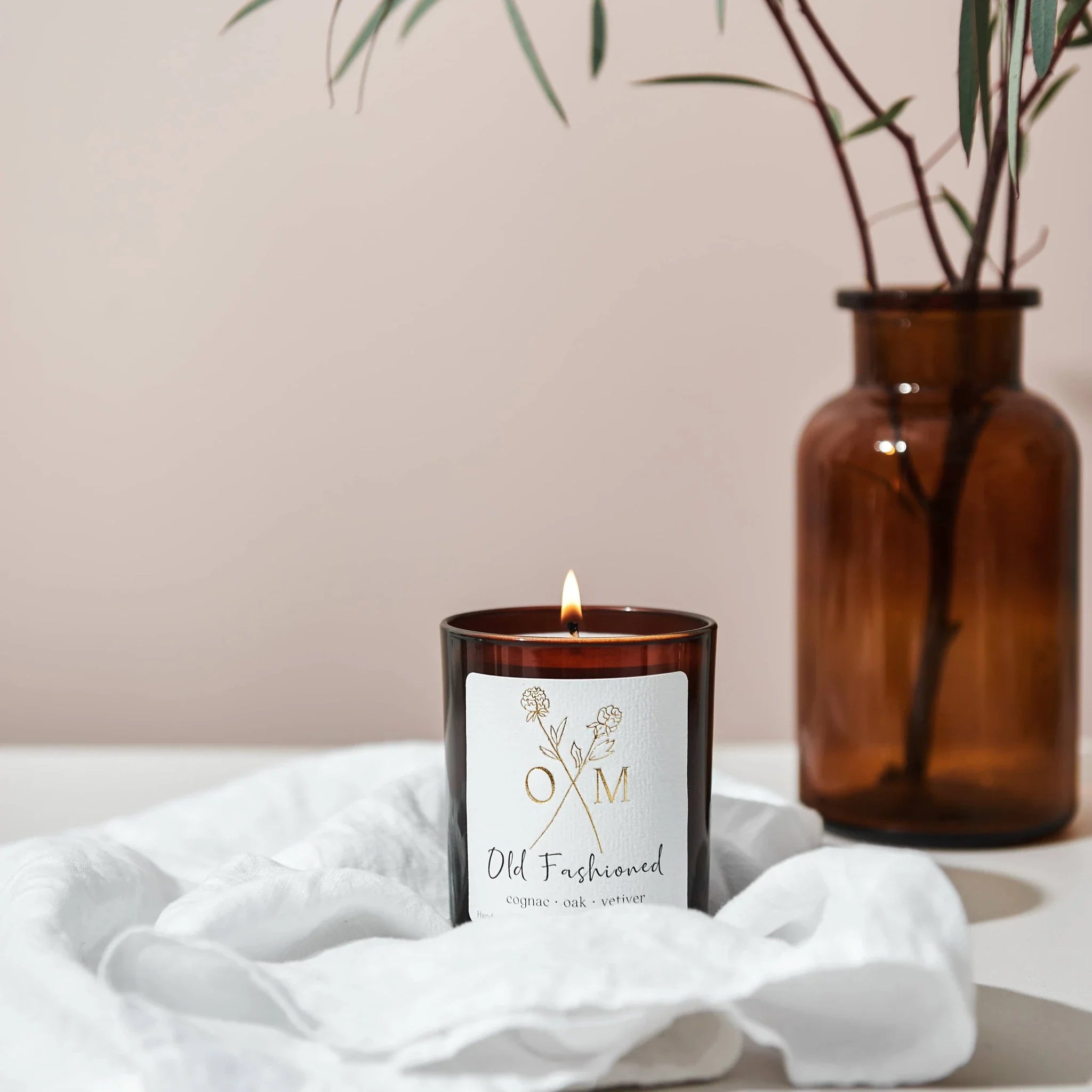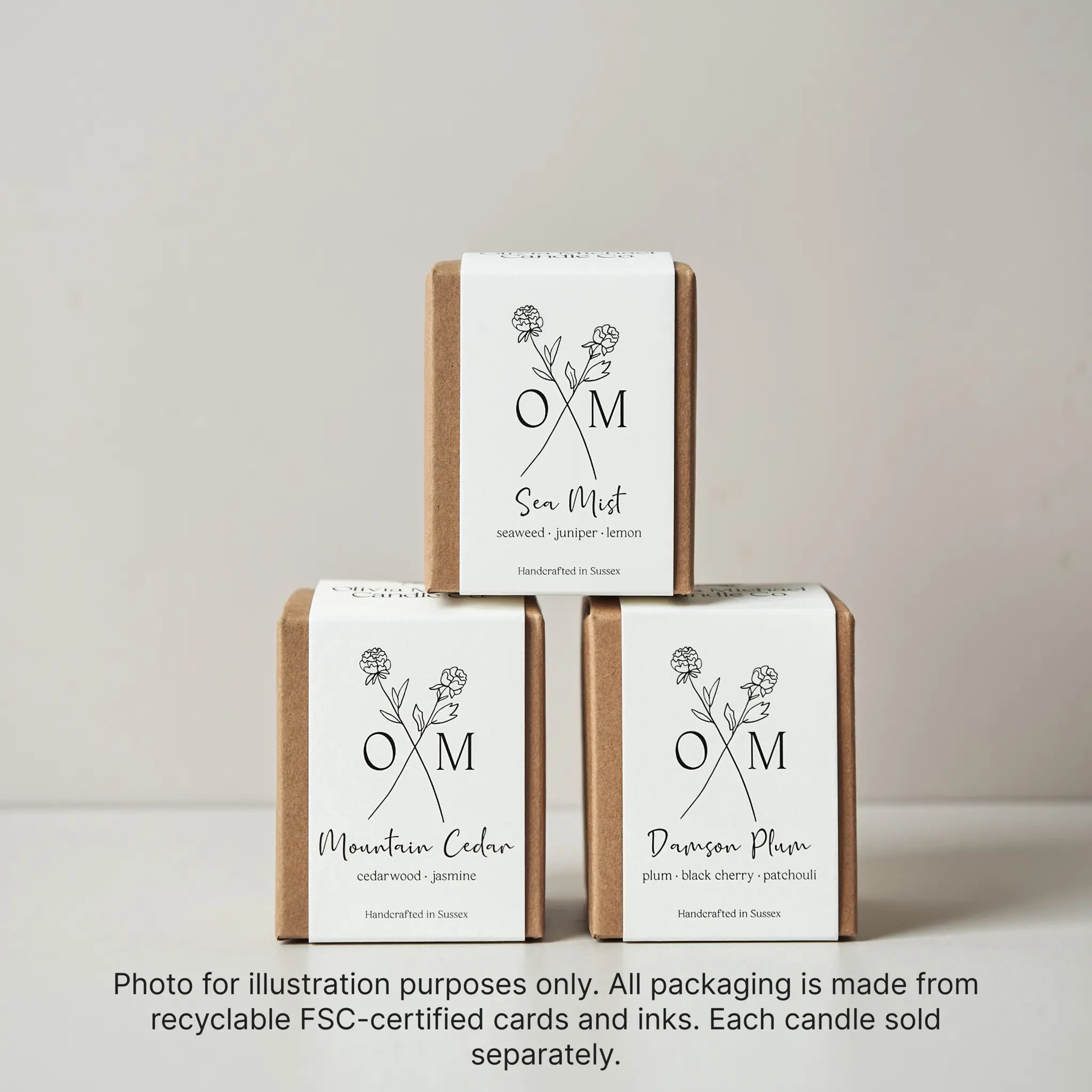 Cognac and Oak Scented Candle - Old Fashioned
Transport yourself back in time to a classic old study, where antique books and exquisite oak create an ambiance of rich history. Our Cognac and Oak Scented Candle boasts a divine fragrance reminiscent of vintage cologne. Its heart of rich sweet tobacco, warm spices, and a hint of cognac will envelop you in a luxurious aroma. The smoky woods of oak, ebony, and incense combined with dark musks complete this opulent and mysterious scent, leaving you feeling thoroughly indulged.
Top Notes: Lemon, Lime, Mint, Cognac 
Heart Notes: Jasmine, Iriswood, Clove, Vetivert 
Base Notes: Oak, Incense, Tobacco, Musk
Our candles are made from a pure blend of rapeseed and coconut wax and we are proud to be a vegan, eco-conscious brand. Each candle weighs 165g net and burn time is approximately 35 hours.
CLP information: https://tinyurl.com/OldFashionedCandleCLP