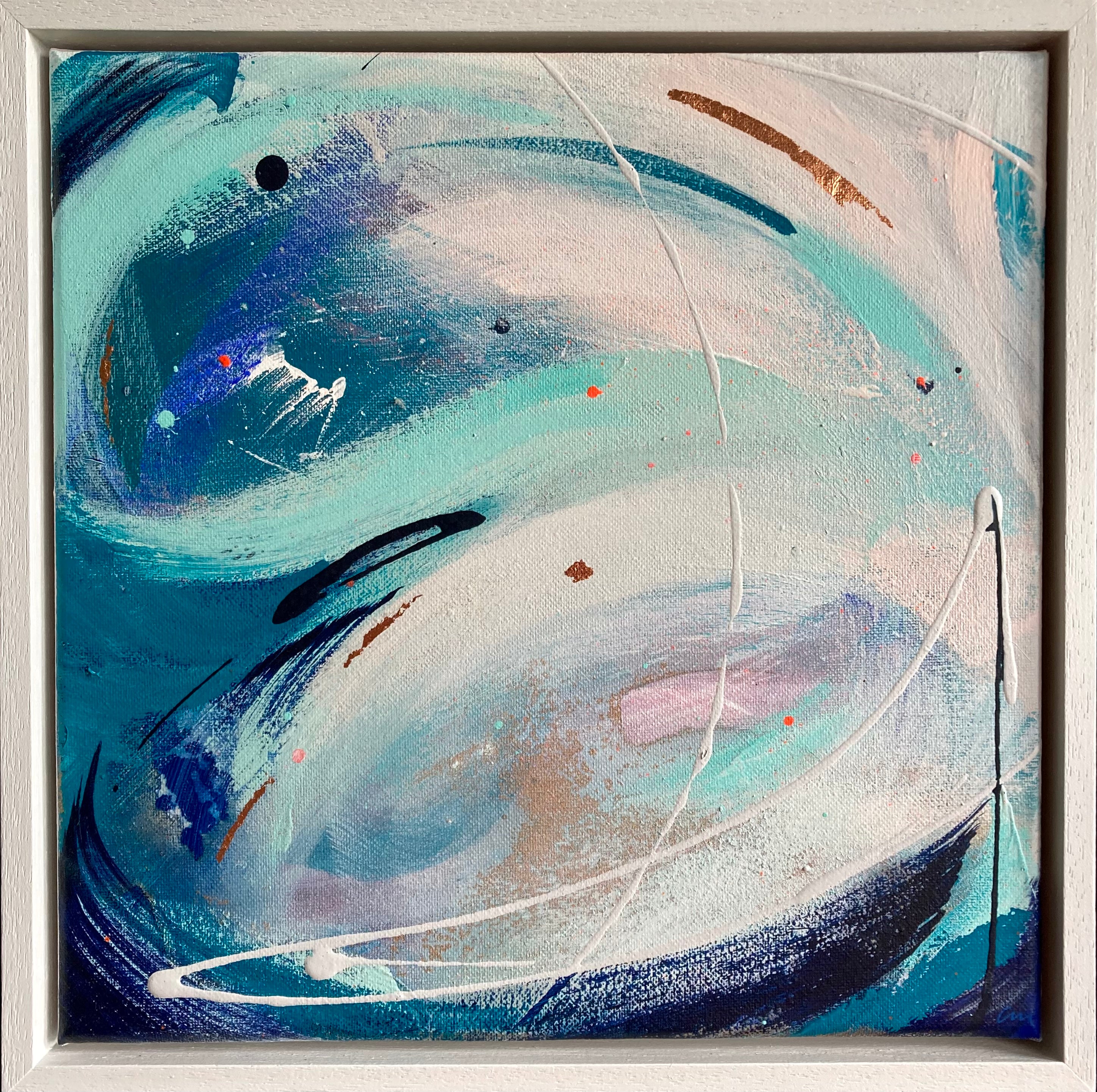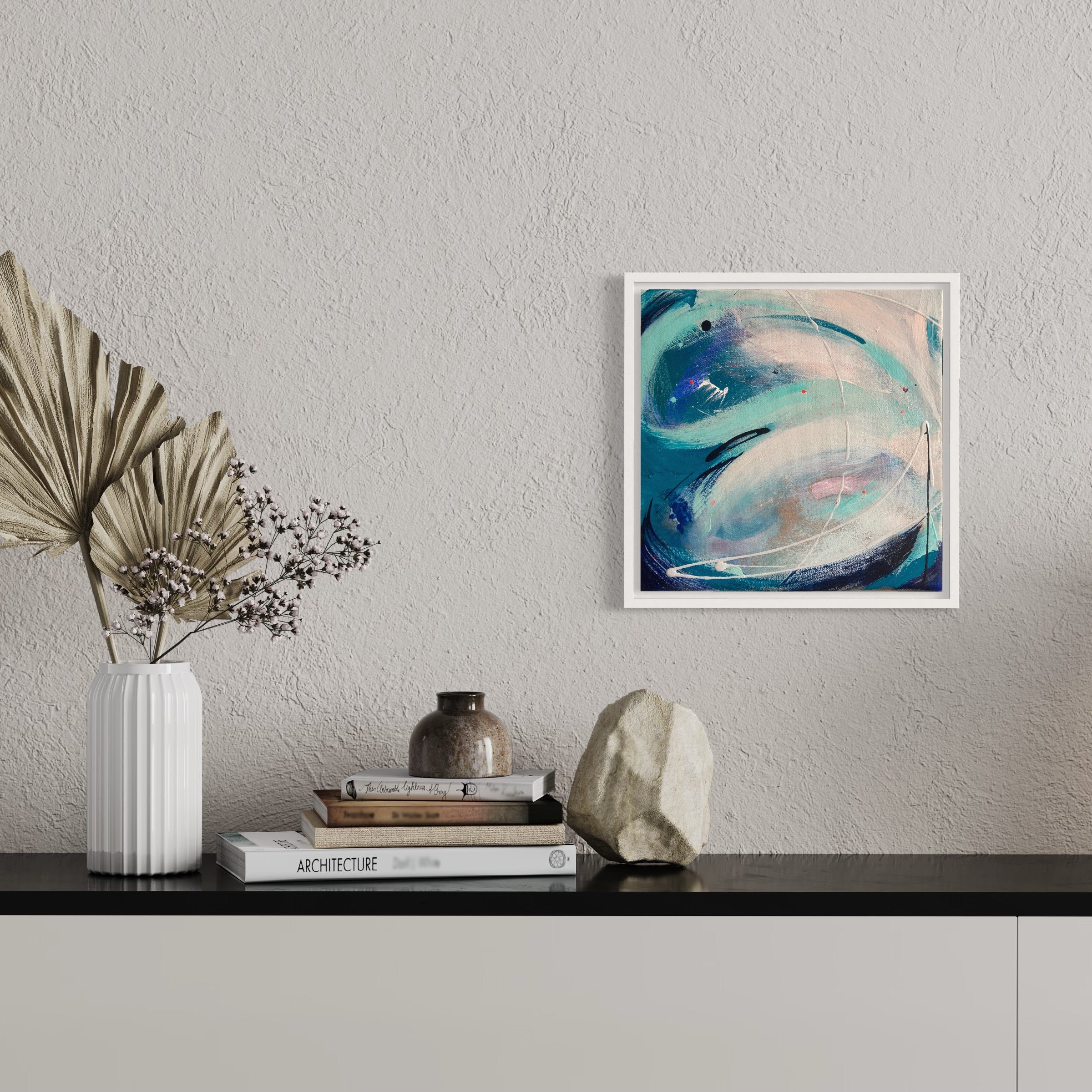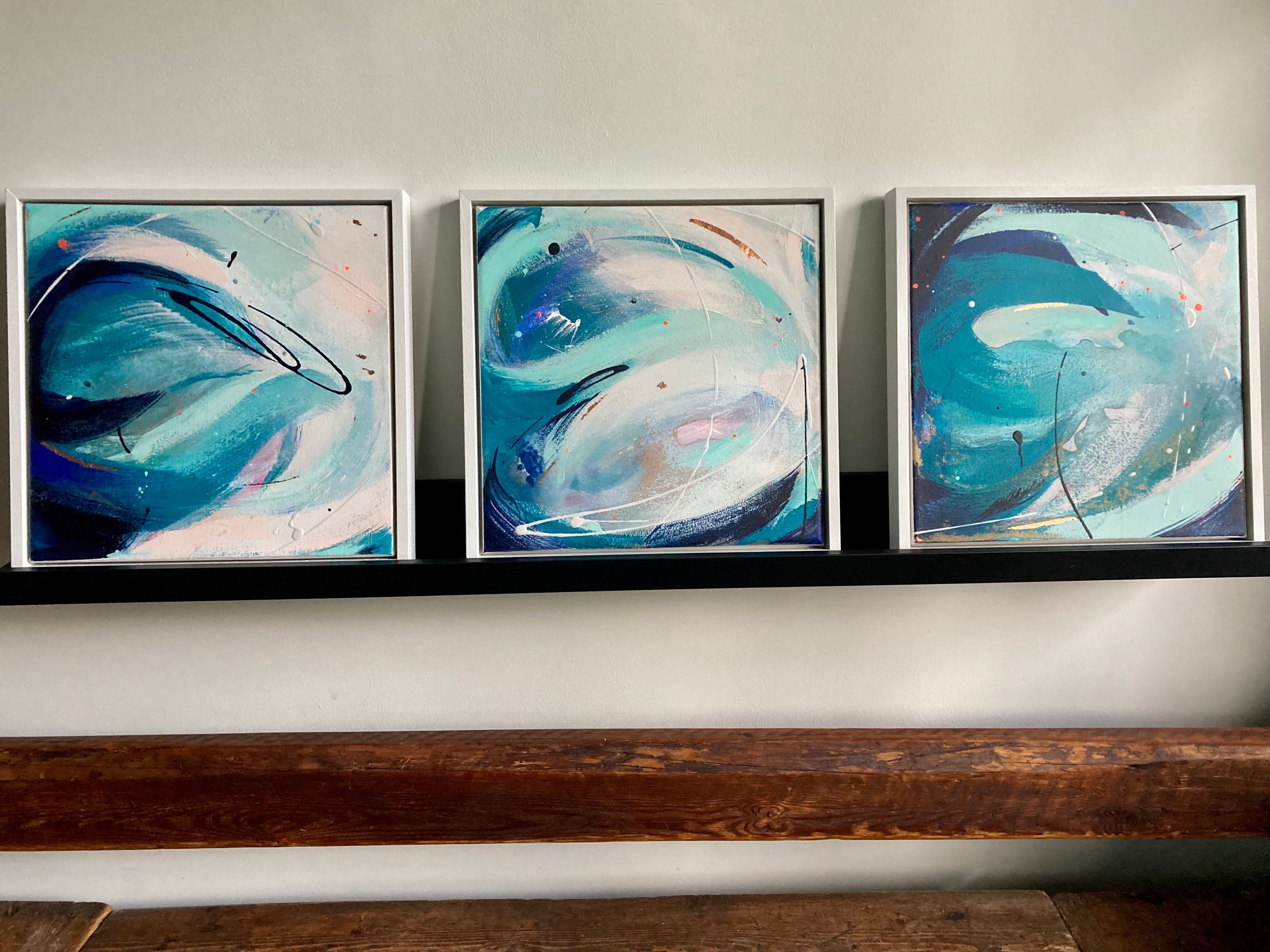 Cloudburst Acrylic Original Framed Painting
Acrylic paint, watercolour inks with copper leaf accents on canvas.
Varnished and sealed to protect.
33.5cm x 33.5cm
Ready to hang to hang on your wall, mounted in a wooden float frame painted in a light grey paint.
Painted as a group of 3 but sold individually.
Digital screen colour can vary depending on device so please be aware that in reality colours can differ slightly.