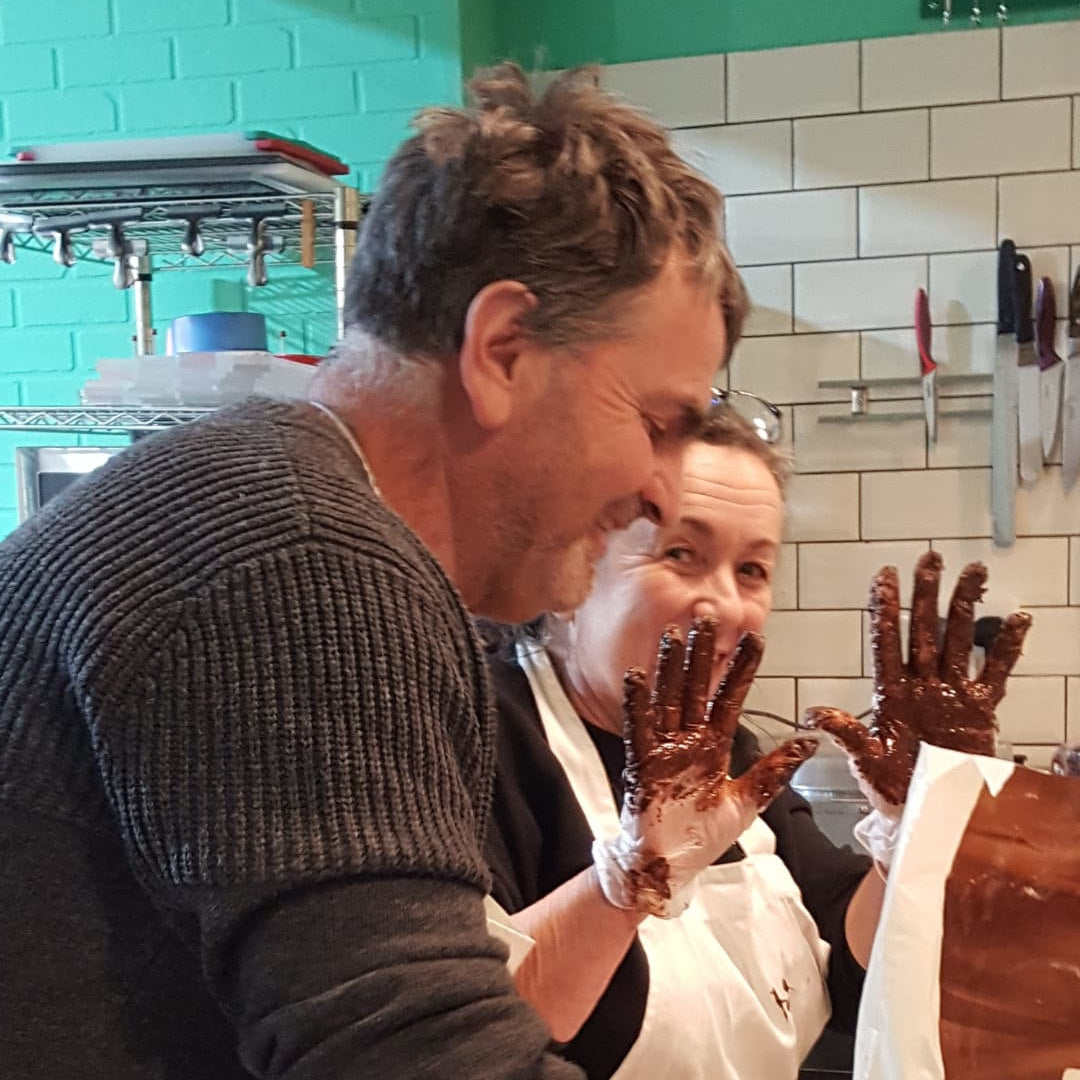 Chocolatier Skills Course - Basics
Do you want to learn the fundamental skills of a chocolatier? Our Basic Chocolatier Skills course covers
The history of chocolate
An introduction to the steps in chocolate production
A tasting session
How to temper chocolate – theory and practise of tempering
Making moulded chocolates
How to make ganache – theory and practise
Making truffles
It runs from 10am to around 4pm, including 2 short breaks in the morning and afternoon and a longer break for lunch. It is hosted at our chocolate shop and kitchen in Hastings.
These courses have a maximum of 4 adults (or mature older teens) to ensure you get lots of personal attention. No prior experience is required, beginners and those who have dabbled before are all welcome. Two hot drinks and lunch are included in the price.
We teach you to work with chocolate using no special equipment, just items you will find at home. So whether you want to play with chocolate in your spare time, or take the first steps towards becoming a chocolatier, this course is for you.
Location: All workshops take place in our store at 14-16 Queens Arcade, Hastings, TN34 1PA unless otherwise arranged.