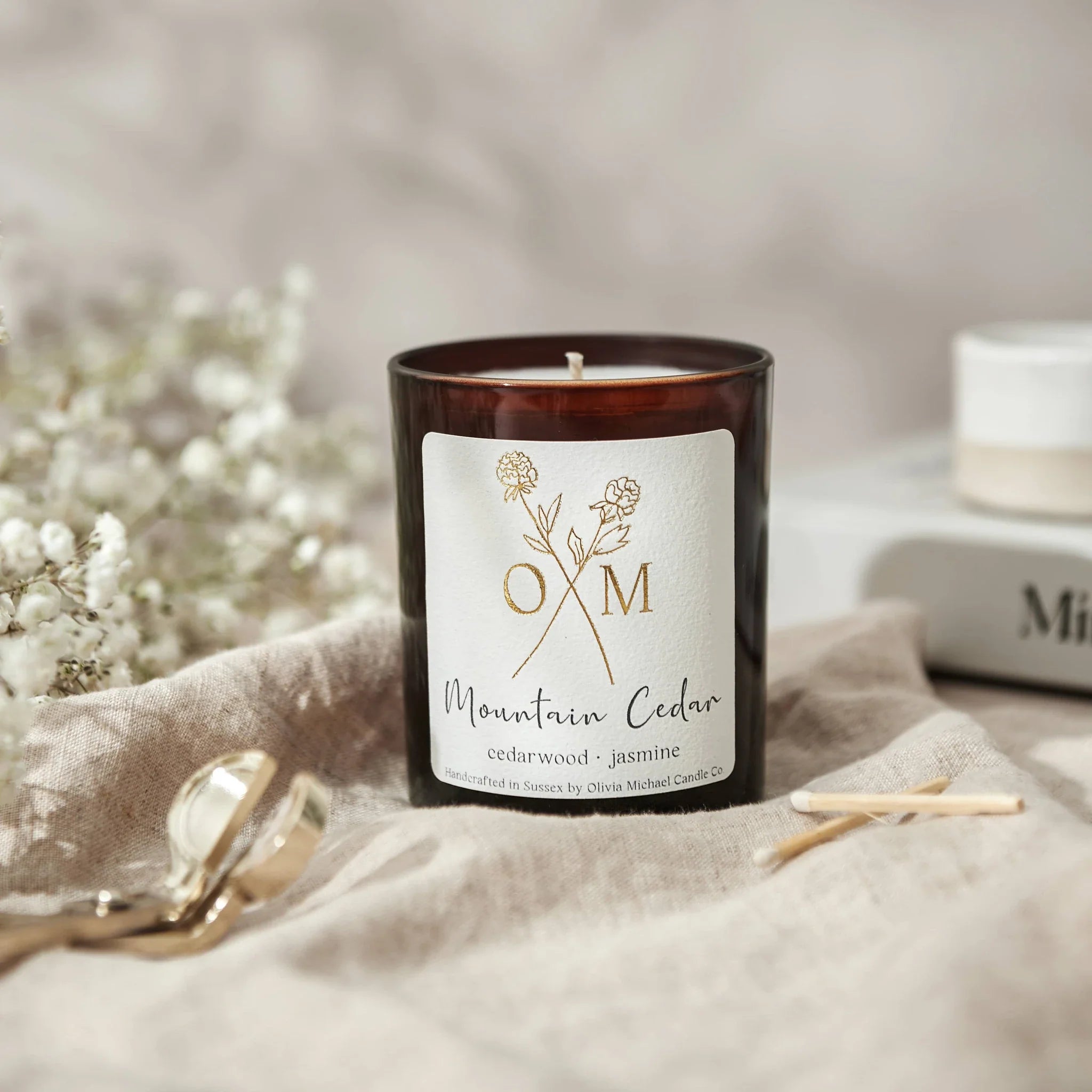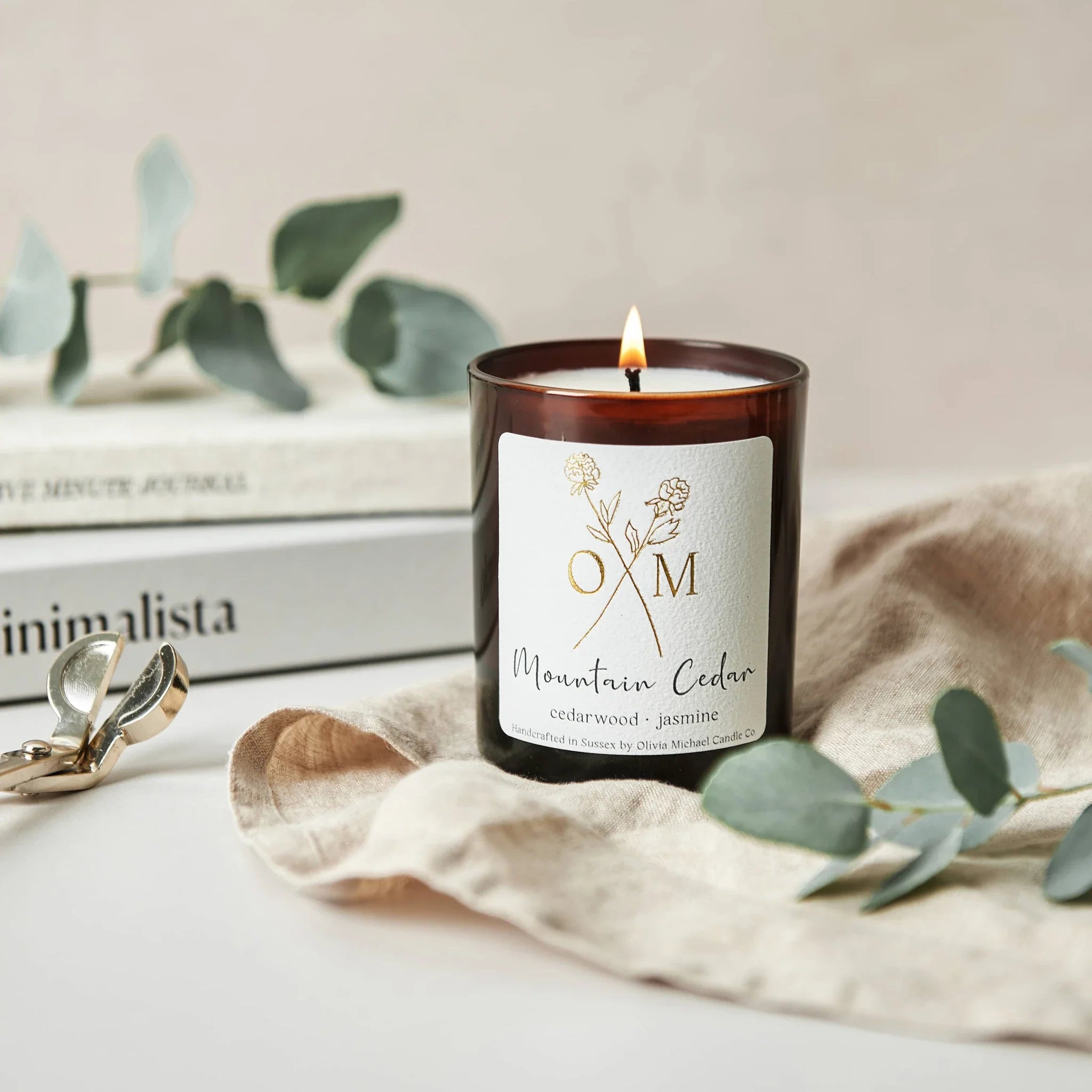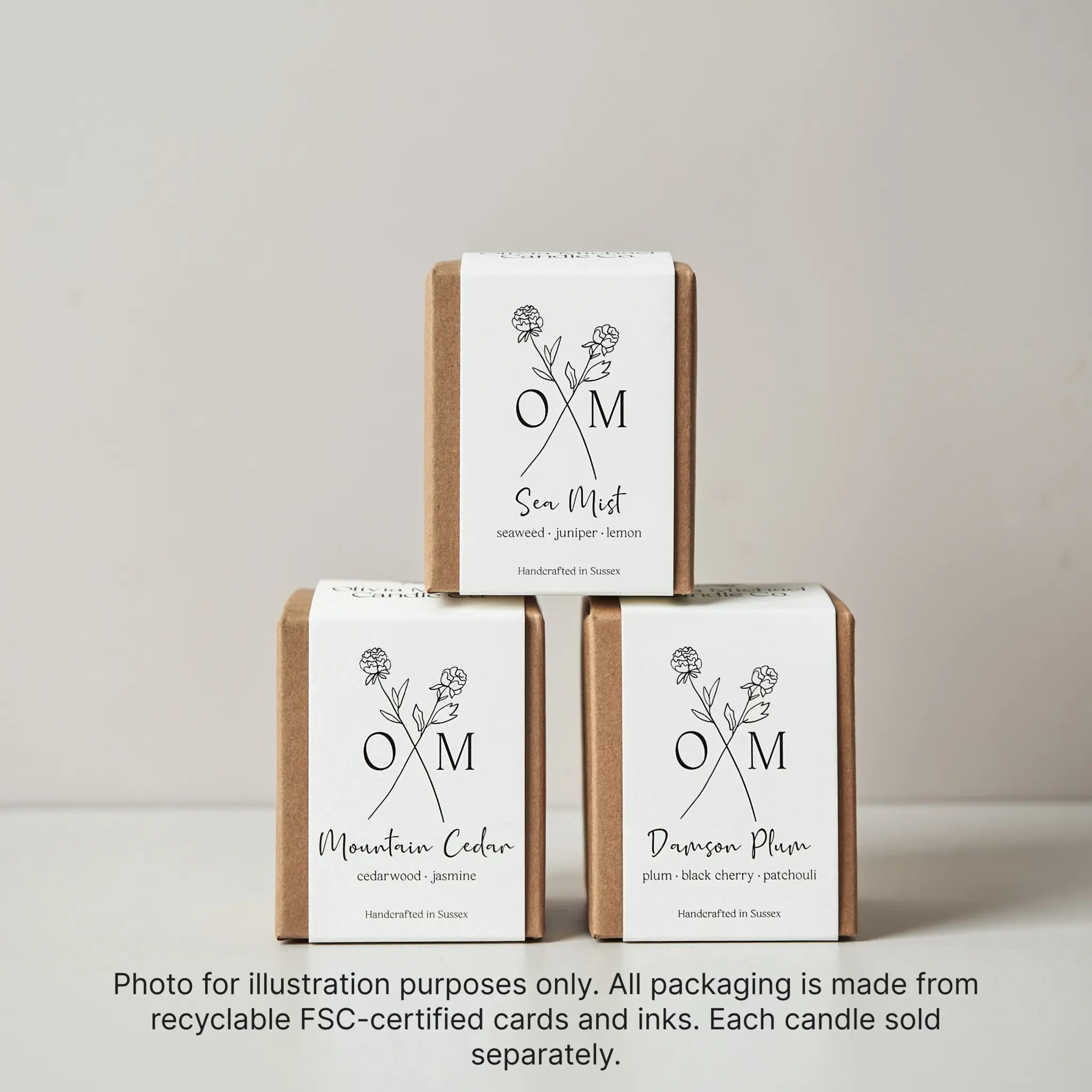 Cedarwood and Jasmine Scented Candle - Mountain Cedar
This luxurious fragrance boasts dominant woody and balsamic notes of cedarwood. Blended with sparkling citrus, exotic jasmine, and delicate white florals, it creates a warm and inviting scent that is sure to delight. Our Cedarwood and Jasmine Scented Candle transports you to the fresh mountain air, surrounded by fir trees on the alps, and après-ski dreams!
Top notes: Bergamot, Eucalyptus, Thyme 
Heart notes: Jasmine, Muguet, Cedarwood, Iriswood 
Base notes: Patchouli, Cocoa, Amber, Tonka Bean
Our candles are made from a pure blend of rapeseed and coconut wax and we are proud to be a vegan, eco-conscious brand. Each candle weighs 165g net and burn time is approximately 35 hours.
CLP Information: https://tinyurl.com/MountainCedarCandleCLP