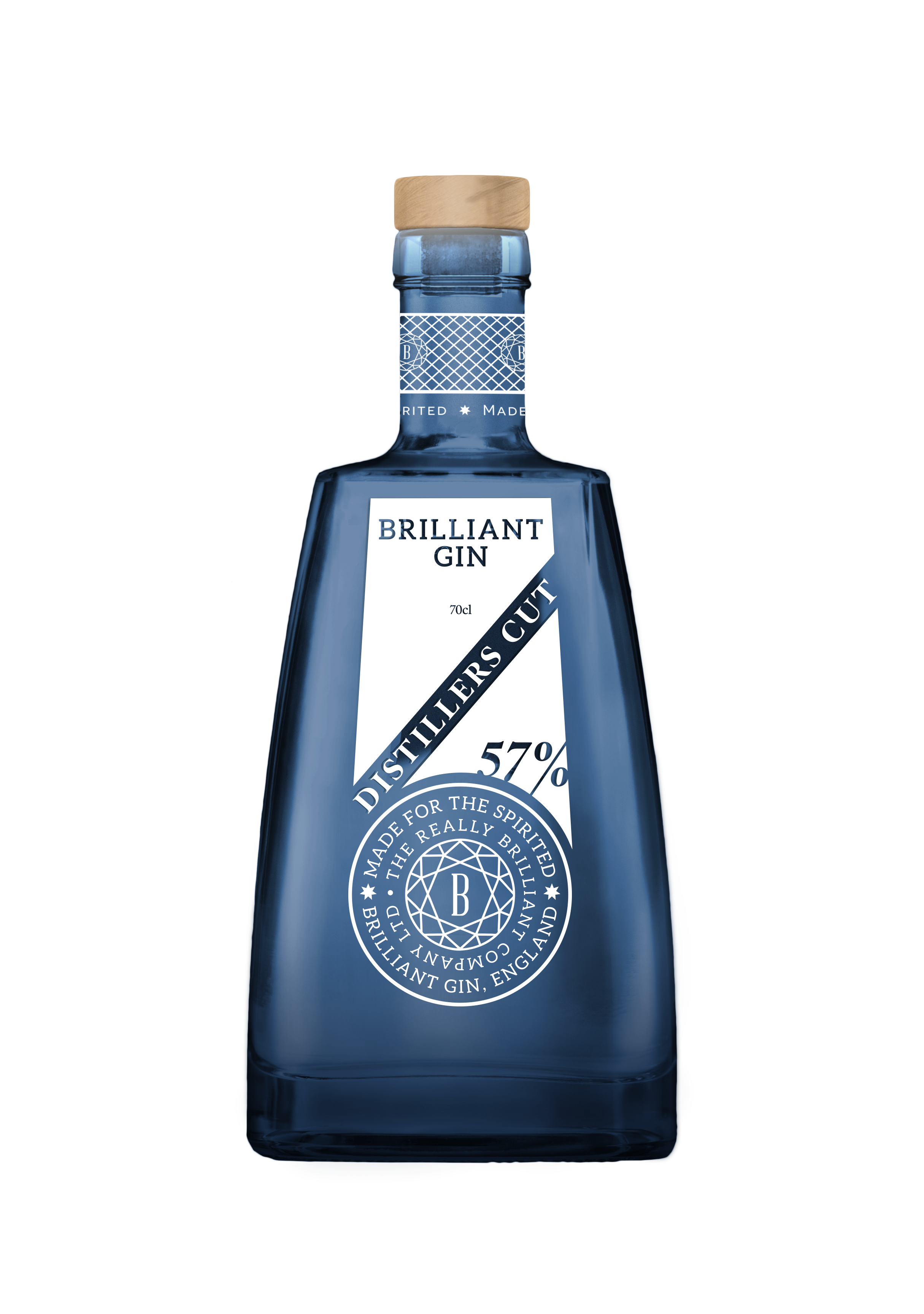 Brilliant Gin Distillers Cut
📍Crafted in Chichester, West Sussex
Brilliant Gin – Distillers Cut 70CL / 57% 
For dedicated gin lovers and professional mixologists this is the stuff of dreams.
Working with our original recipe for Brilliant Gin, we were delighted to discover that increasing the ABV to 57% not only boosted our botanicals to foghorn level but also retained our signature smoothness.
The perfect balance of spice and citrus combines to produce a powerful warmth.
Try it in cocktails for increased punch.
As long time connoisseurs we've carefully selected the best botanicals to create a beautifully balanced gin that's complex yet clean.
Softly infused with a hint of spice and a note of citrus - we find it's delicious neat. But whether shaken, stirred or paired with good quality tonic, it's always rather brilliant.
Botanicals
With our botanicals, you can expect to find delightful bursts of juniper, sage, coriander, angelica, savory, lemon peel, bitter orange, grains of paradise, cloves and cinnamon.
Please drink responsibly. You have to be aged 18 or over to order this product.