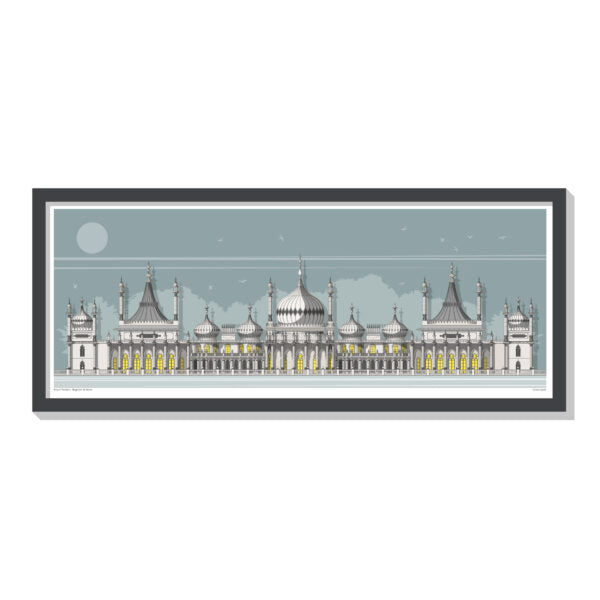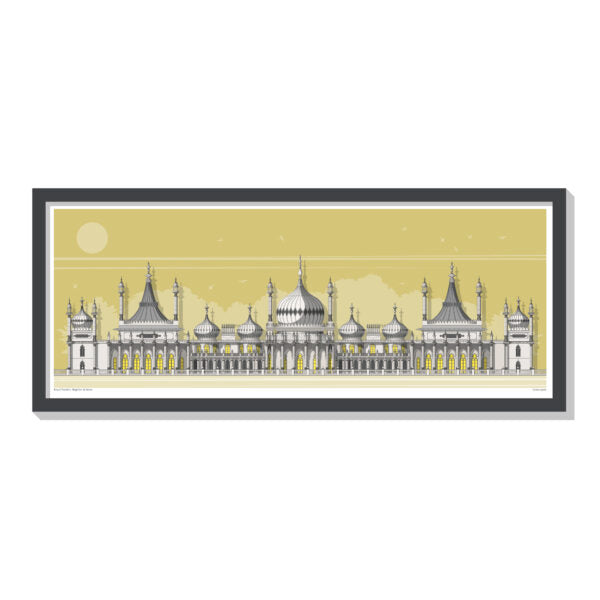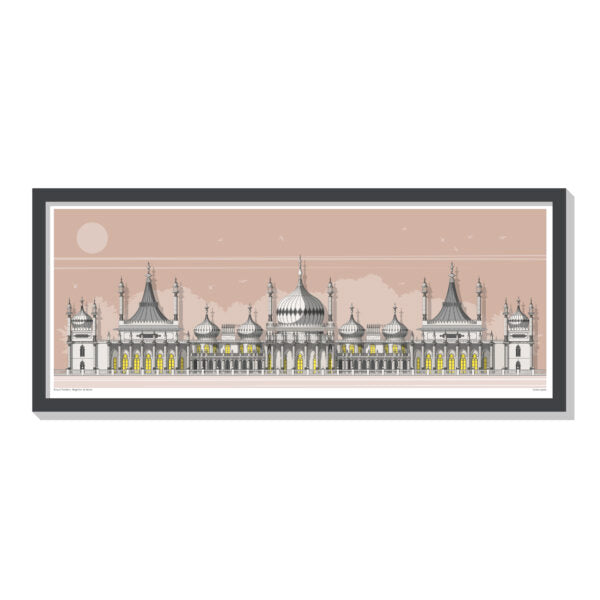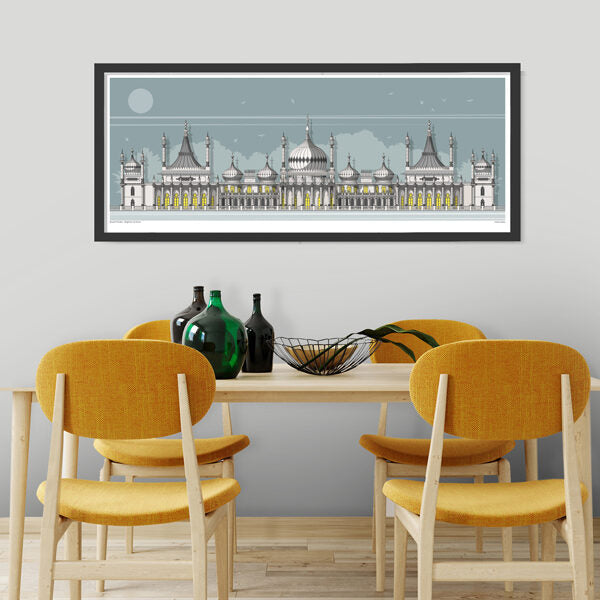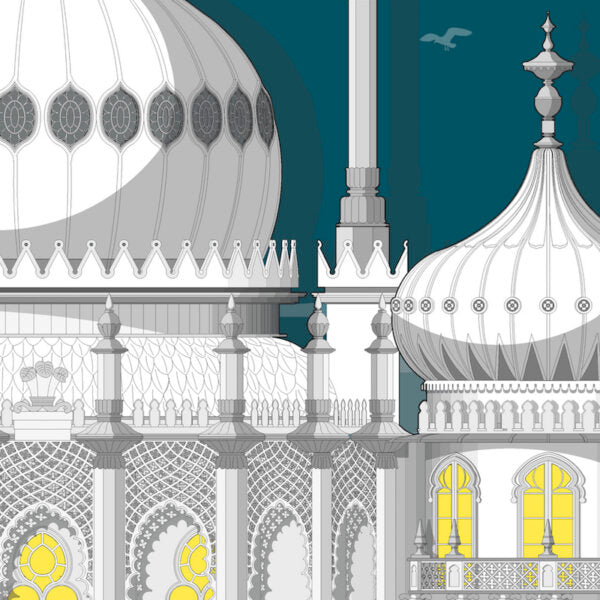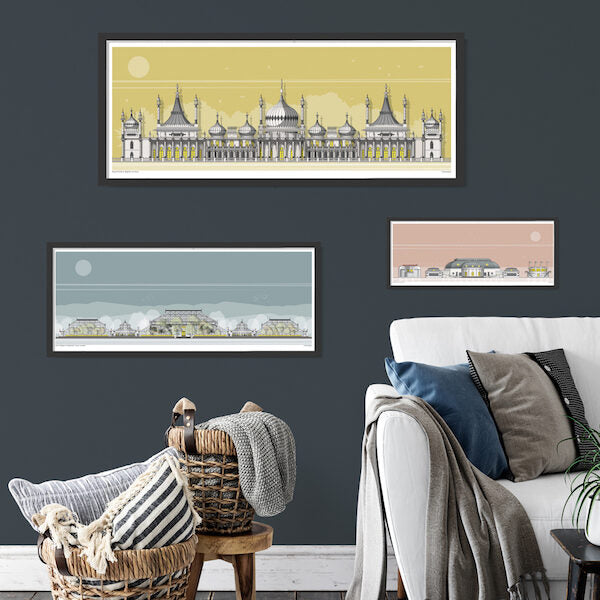 Brighton Royal Pavilion Landscape Limited Edition Print
The Brighton Royal Pavilion Landscape signed giclee print is part of our new LIMITED EDITION Landscape print collection. These prints come in a choice of 3 sizes and 4 different background colour so you can get the perfect print for your your home. Please choose from the colour chart and size options below. They are limited to 75 for each size and colour
The Royal Pavilion (also known as the Brighton Pavilion), is a former pleasure palace residence. It was built in three stages, beginning in 1787, as a seaside retreat for George IV, Prince of Wales, who later became the Prince Regent in 1811. This historic house mixes Regency grandeur with the visual style of India and China (or the Indo-Saracenic style prevalent in India for most of the 19th Century). Visitors can admire the lavish and somewhat eccentric interiors including the magnificent dining room with its huge dragon-theme chandelier.
LIMITED EDITION SIGNED GICLEE PRINT (LIMITED TO 75 PRINTS FOR EACH COLOUR AND SIZE) –Artwork printed on Platinum Matt 280gsm photo paper and is 100% acid free. A fine art photo paper with a natural white base and state of the art ink-receiving layer, delivers a high D-MAX and wide colour gamut. When used in conjunction with pigment inks, the paper will ensure a long print life of over 85 years.
Prints are made to order so please allow 3-4 working days for despatch. The listing is for the print only. Frame not included.