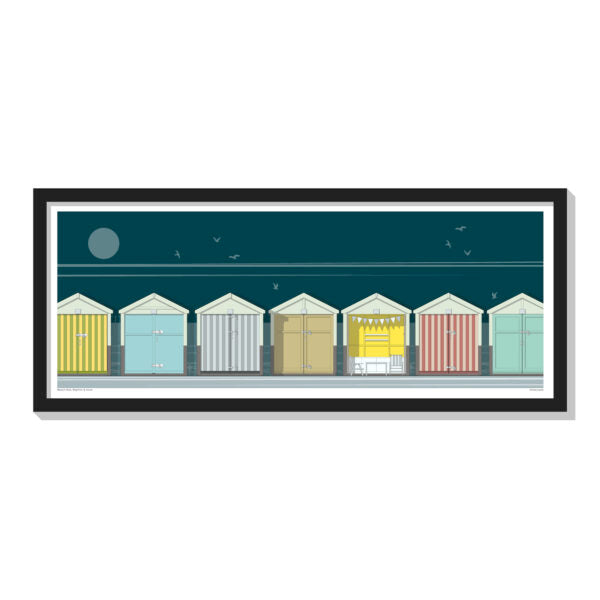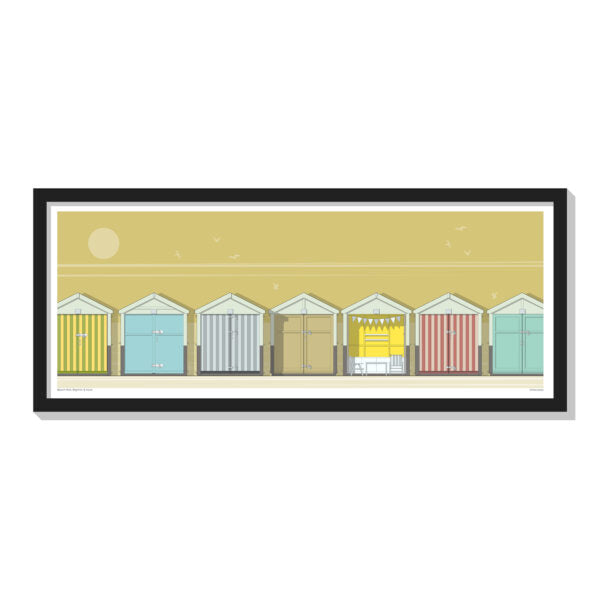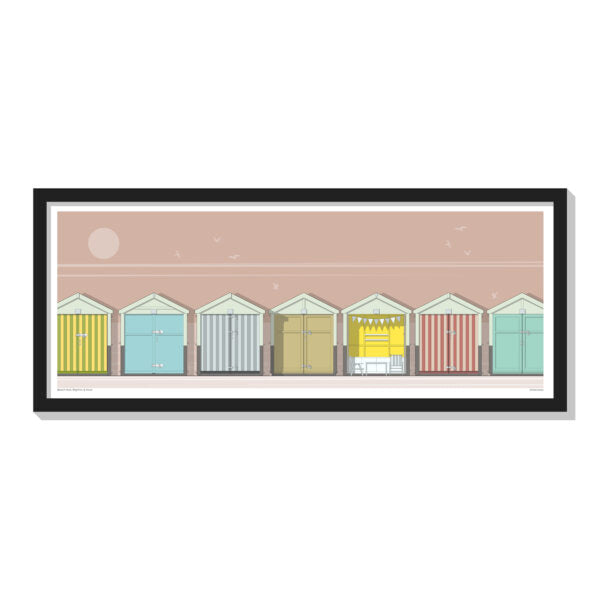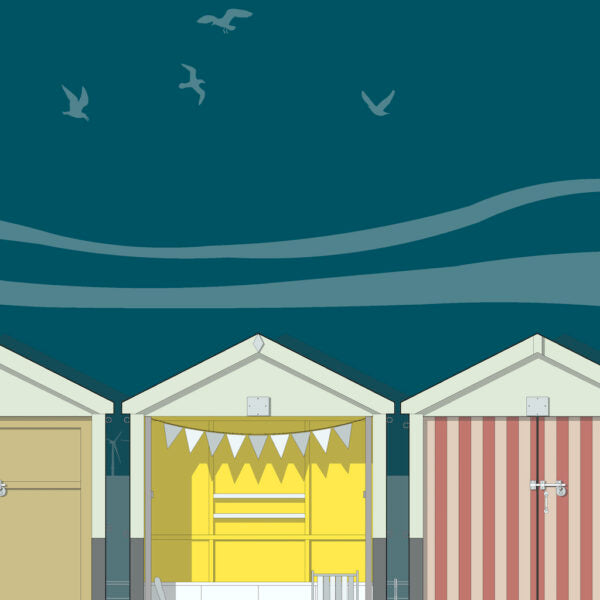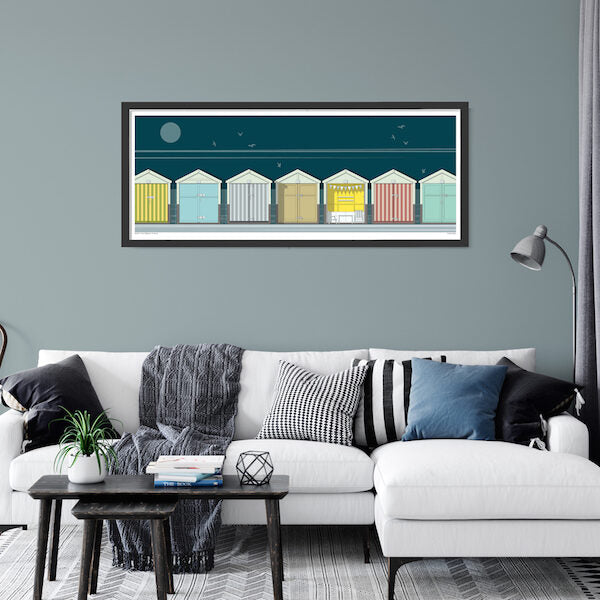 Brighton Beach Huts Landscape Limited Edition Print
The Brighton Beach Huts Landscape signed giclee print is our new LIMITED EDITION Landscape print collection. They come in a choice of 3 sizes and 4 different background colour so you can get the perfect print for your your home. Please choose from the colour chart and size options below. These prints are limited to 75 for each size and colour.
In 1789, George III gave royal approval to the new fashion for sea bathing by taking a medicinal dip in the sea at Weymouth, Dorset, from the prototype beach hut. The 'hut' was actually a room on wheels with a collapsible hood, which was drawn into the water by a horse. The King was then plunged naked into the sea by burly attendants called dippers. Later, the Victorians popularised the trend. Patrons would hire them by the half-hour, disappearing into them to change into bathing costumes. Horses would then pull them into the sea so they could step discreetly into the water with only their heads visible to onlookers. The bathing machines remained in active use on English beaches until the 1890s, when they began to be parked on the beach. By the 1950s, beach huts were enjoying their heyday and the coast of Britain was ribboned by brightly coloured rows of them.
LIMITED EDITION SIGNED GICLEE PRINT (LIMITED TO 75 PRINTS FOR EACH COLOUR AND SIZE) – Artwork printed on Platinum Matt 280gsm photo paper and is 100% acid free. A fine art photo paper with a natural white base and state of the art ink-receiving layer, delivers a high D-MAX and wide colour gamut. When used in conjunction with pigment inks, the paper will ensure a long print life of over 85 years.
Prints are made to order so please allow 3-4 working days for despatch.
The listing is for the print only. Frame not included.