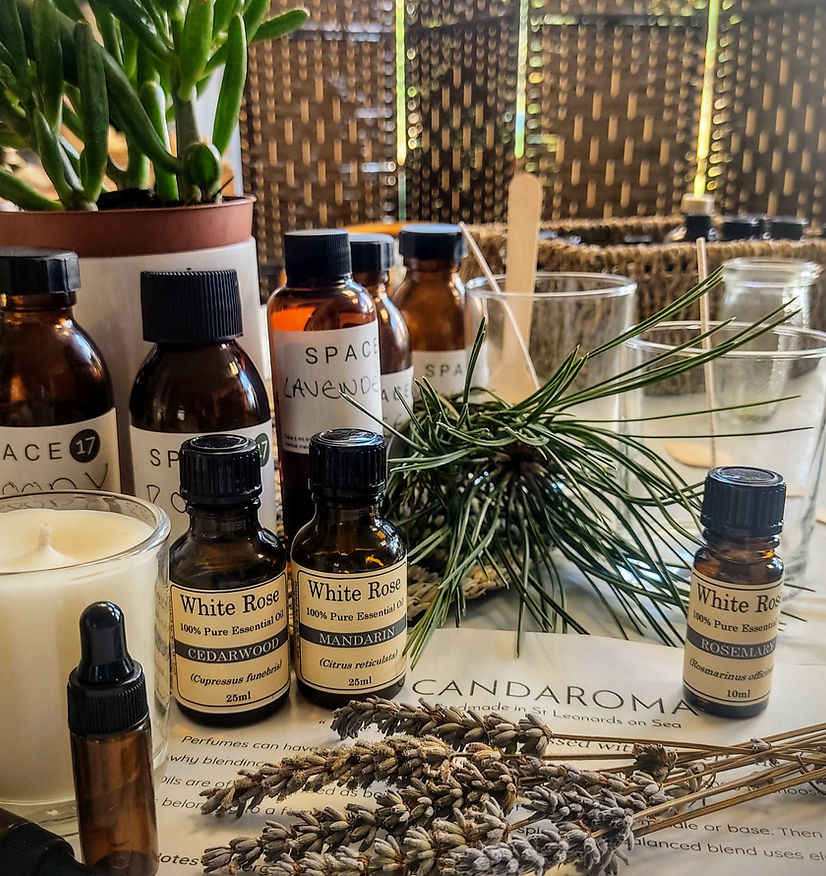 Fragrance & Candle Making Workshops
Why Join Us?
Craft your own unique products in a relaxed environment.
Learn about fragrance blending and the subtle art of scent.
Meet fellow enthusiasts and share experiences.
Opt for a creative evening over the usual pub night, and leave with something special.
Who's It For?
Whether you're curious about fragrances, love crafting, or just want to try something new, this workshop is open to all.
What's Included? 
You'll make a candle valued at £24, and together, the group will decide on a second product to create. Plus, enjoy two hours of group tuition in a friendly and informal setting.
Where is it?
Candaroma @ Space17, 17 Bexhill Rd, St Leonards, St Leonards-on-Sea, TN38 0AH