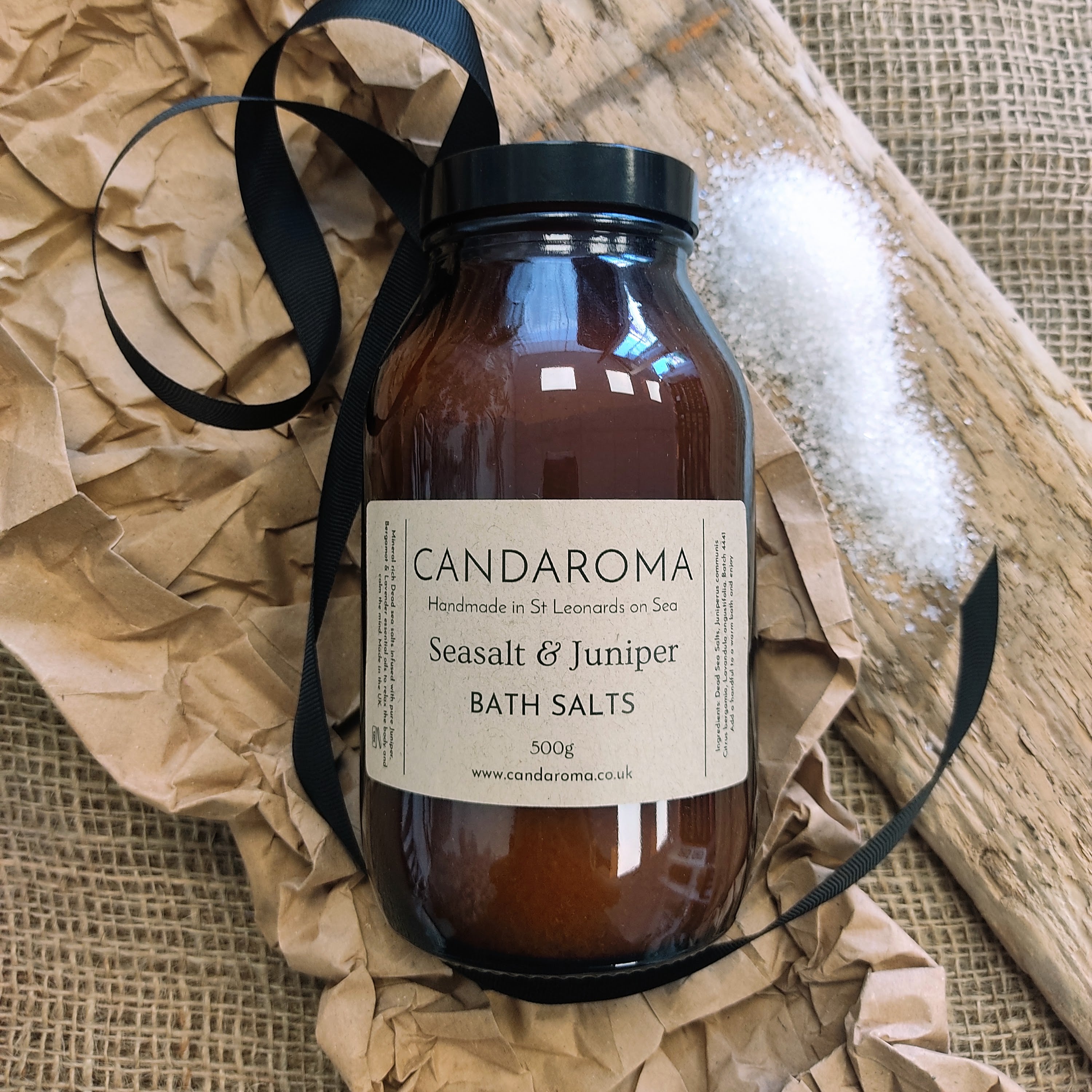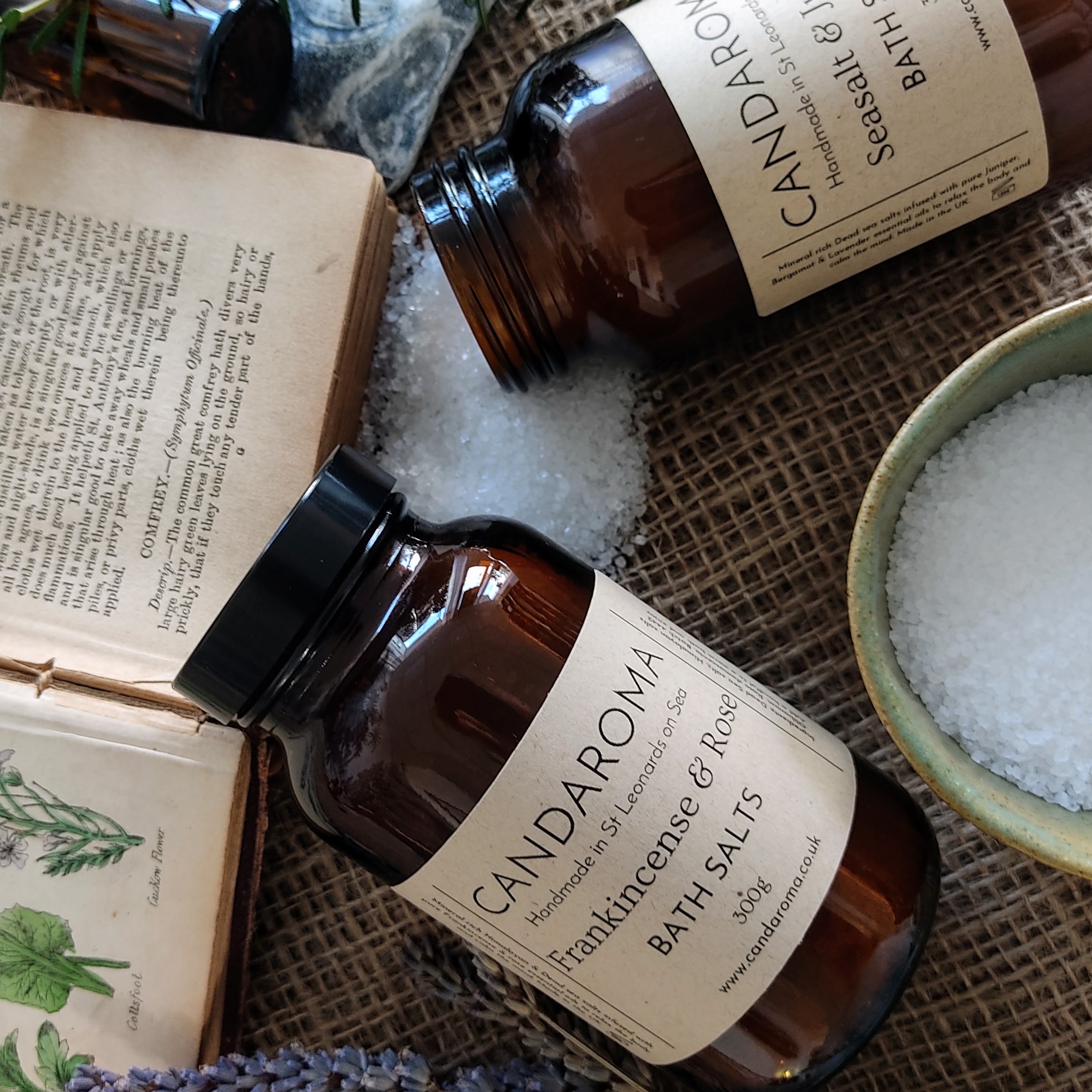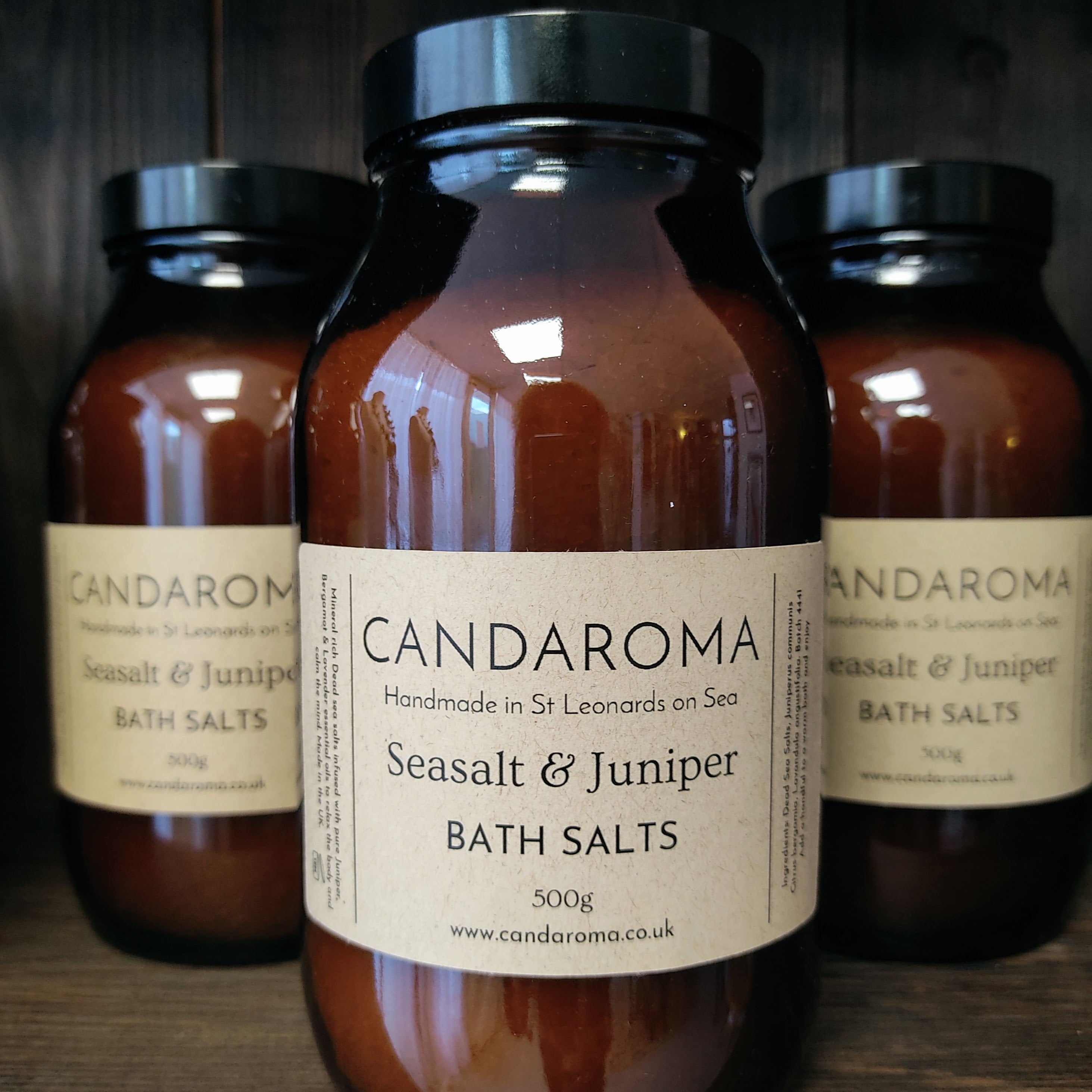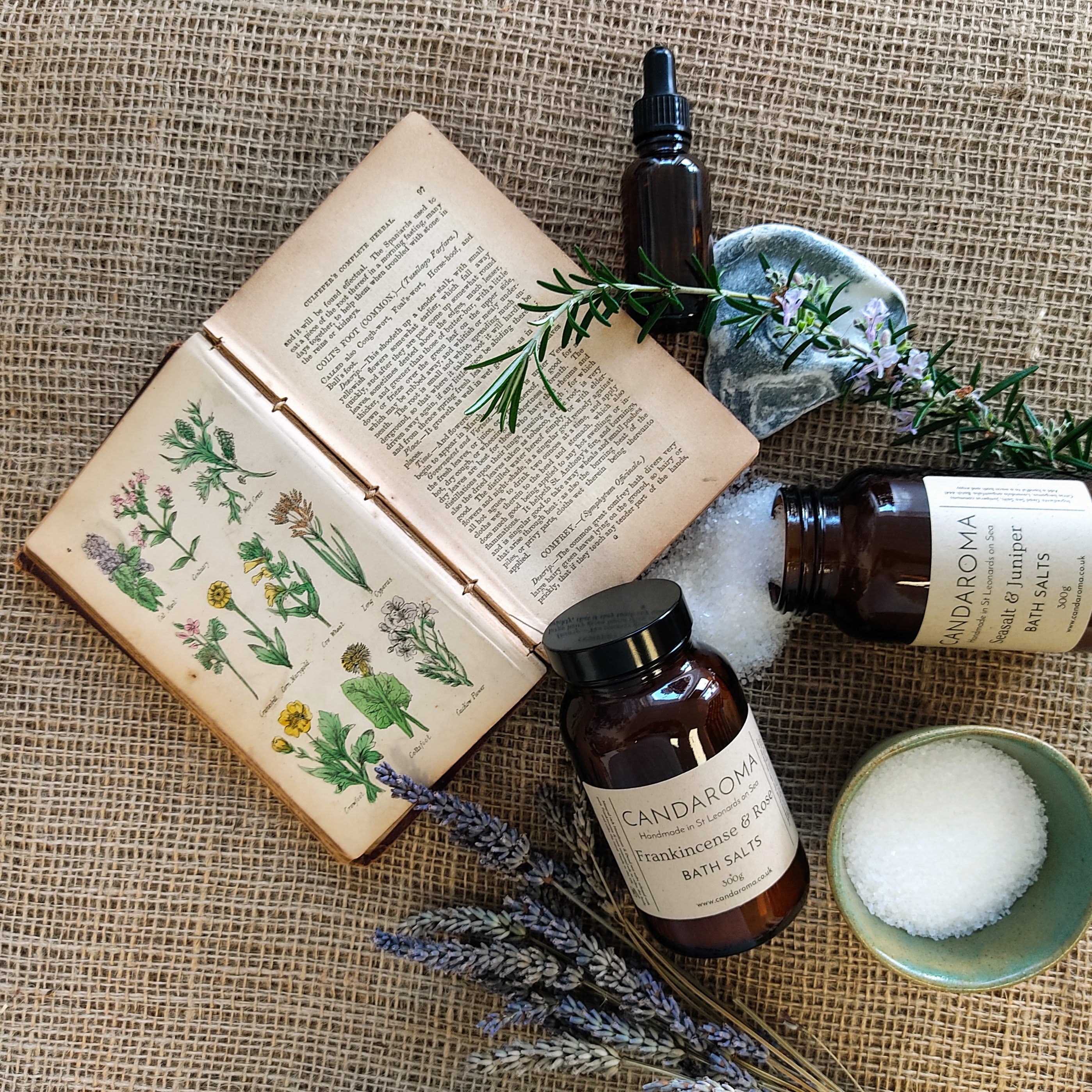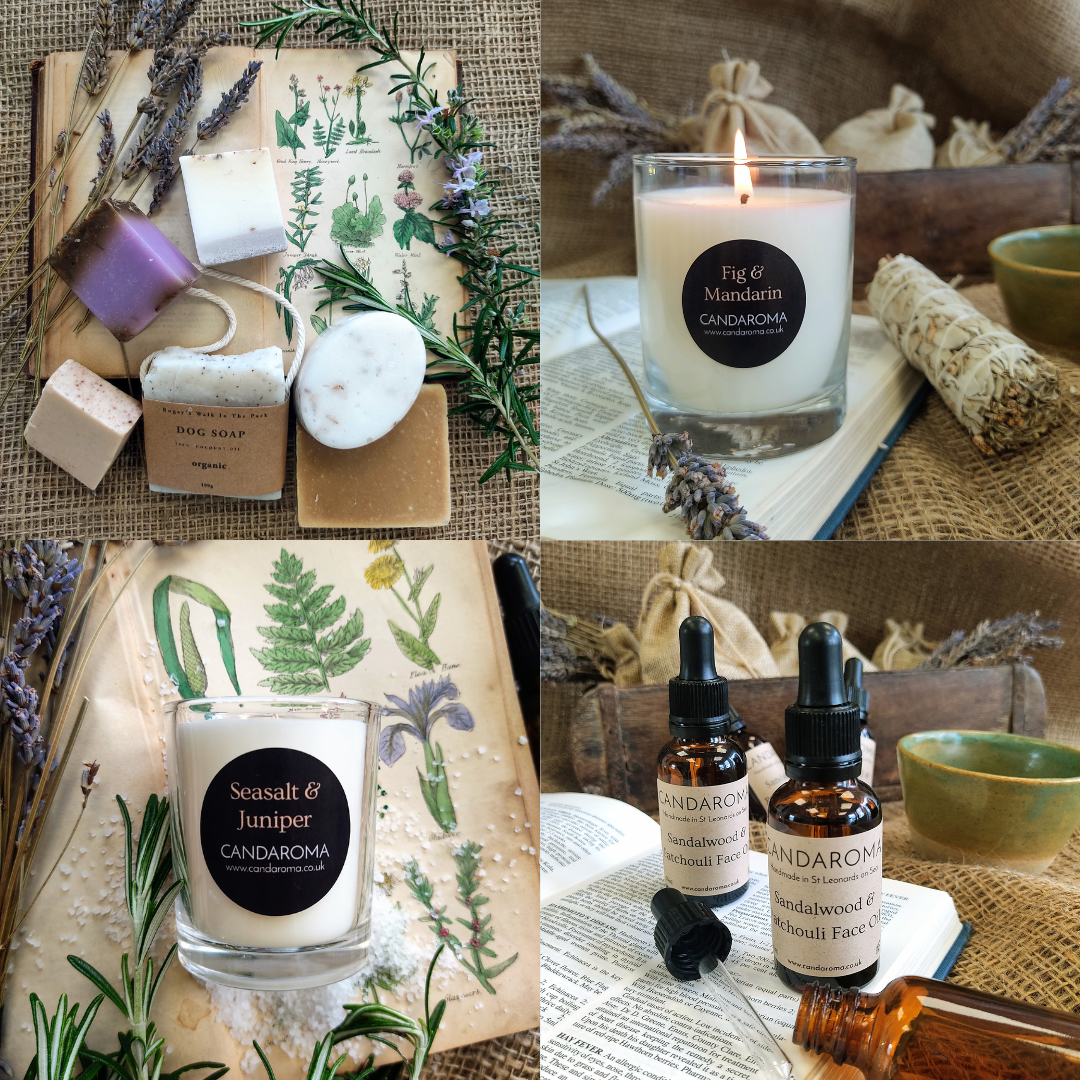 Bath salts - Seasalt & Juniper
📍Crafted in St Leonards on Sea
Bath Salts - Seasalt & juniper
A blend of the finest Sicilian bergamot, French lavender & juniper essential oils in mineral rich dead sea salts.
Pure and simple relaxation in a large 500g glass amber jar.
Add a handful to a warm running bath and enjoy the skin soothing properties of the dead sea salts and the relaxing aroma of the essential oils.
Our beautiful products are handmade in St Leonards on Sea on the East Sussex coast in small batches with natural ingredients
By hand blending essential oils we produce unique scents which not only fragrance your space, but lift the spirits, calm the mind and heal the body.
Our hand finished packaging is eco-friendly and our aim is to provide a comprehensive range that is both beautiful & affordable.
We believe well being is not a luxury, it is a necessity!
Essential oils have always been used to promote well being and boost mental, physical, and spiritual health. Many have strong medicinal qualities and those that positively stimulate the emotions can be just as valuable in promoting general good health.